#MosqueMeToo: Even sacred places like Mecca aren't safe for women
#MosqueMeToo: Even sacred places like Mecca aren't safe for women
Feb 11, 2018, 05:46 pm
3 min read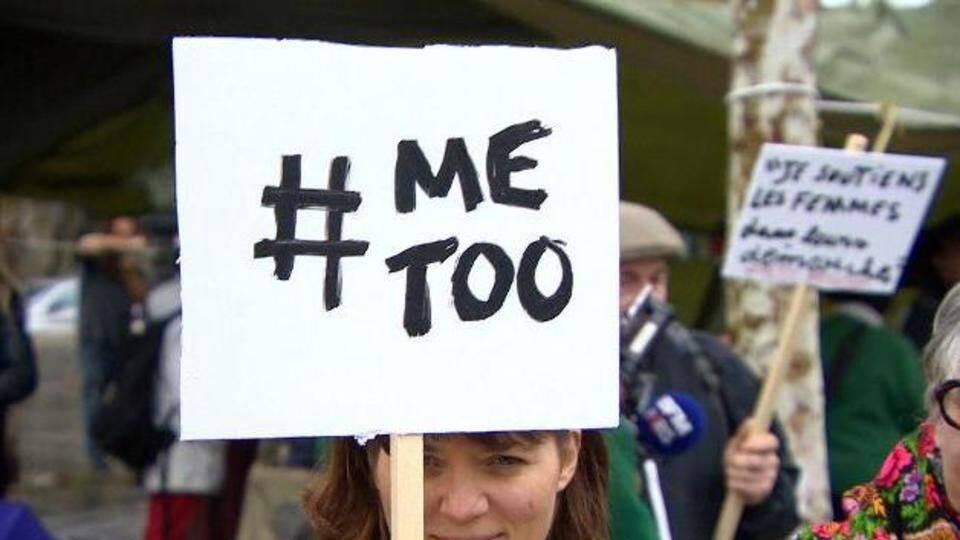 For millions of Muslims, Mecca is the holiest place. An estimated 2mn head there annually for Hajj. But women are now questioning long-held beliefs and asserting that despite its sacredness, Mecca is no safer than any other place. The #MosqueMeToo movement is outing incidents of sexual harassment, from subtle groping to outright violence, that are all too common in Mecca, just like anywhere else.
The unleashing of outrage started with a Pakistani woman's post
People on social media took notice when Pakistan's Sabica Khan narrated the harassment she faced while performing tawaf- circumambulation of the Kaaba, Islam's most sacred site. She wrote how she felt a hand on her waist, then "something aggressively poking my butt" as she circled the Kaaba but ignored them, confused and petrified. She finally responded when "someone tried to grab and pinch my butt."
NYT columnist comes up with #MosqueMeToo
Khan's post has since been removed, but NYT columnist Mona Eltahawy responded by detailing her own experience: how she was assaulted during Hajj by pilgrims as well as a cop. Also, she notes, she was in hijab, which Muslim women are required to wear so they would be shielded from evil eyes. The #MosqueMeToo she started has been used widely.
The post that got the hashtag trending
I am glad to see women are speaking out about being sexually harassed during Hajj. Several years ago, i shared my own experience with sexual assault during the pilgrimage (see following tweets) https://t.co/7A5CeJngEy h/t @jwildeboer #MeToo

— Mona Eltahawy (@monaeltahawy) February 5, 2018
Women on Twitter reveal their most horrific experiences
One user recalled how a man flirted with her and grabbed her hands while she was looking for souvenirs. She was accompanied by "several other women." Another said her mother and sisters were groped "each time (they) went to Hajj." One woman said a seller catcalled her mother, "tried to touch her hands and drag her."
Incidents of sexual harassment at sacred sites other than Mecca
Soon, women were using the hashtag to narrate similar incidents at other sacred places. "I was 12 when a priest groped me while trying to make my parents understand there were faults in my stars. He touched my breasts in their presence," one posted. "When I visited the Jama Masjid in Delhi, the man lending "modest" robes to women touched my breasts," another wrote.
'Pilgrim groups are warned about groping during tawaf'
Pilgim groups are warned re. groping during tawaf; my father walked behind my mother during tawaf to protect her. Men, don't act surprised!

— NargessKa (@nargesska) February 9, 2018
Eltahawy lists the most common responses she received from men
Eltahawy also tweeted out the most common responses she received from men regarding the #MosqueMeToo hashtag. "You're too ugly to be assaulted," "You're being paid to say this," "You just want attention/to be famous," "You want to make Muslim men look bad," "You imagined it. It's crowded," "You should've reported" and "You waited all this long: Why?" were just some of them.
From #MosqueMeToo to #IBeatMyAssaulter, women are re-asserting their rights
Within 24 hours, #MosqueMeToo was used over 2,000 times by men and women around the world and is still gathering steam. Meanwhile, Eltahawy has narrated how she recently beat one of her assaulters on a dance floor. Women are now telling stories of how #IBeatMyAssaulter.