Mueller-probe shouldn't be permitted to interfere with US-Russia relations: Putin
Mueller-probe shouldn't be permitted to interfere with US-Russia relations: Putin
Jul 17, 2018, 01:34 pm
2 min read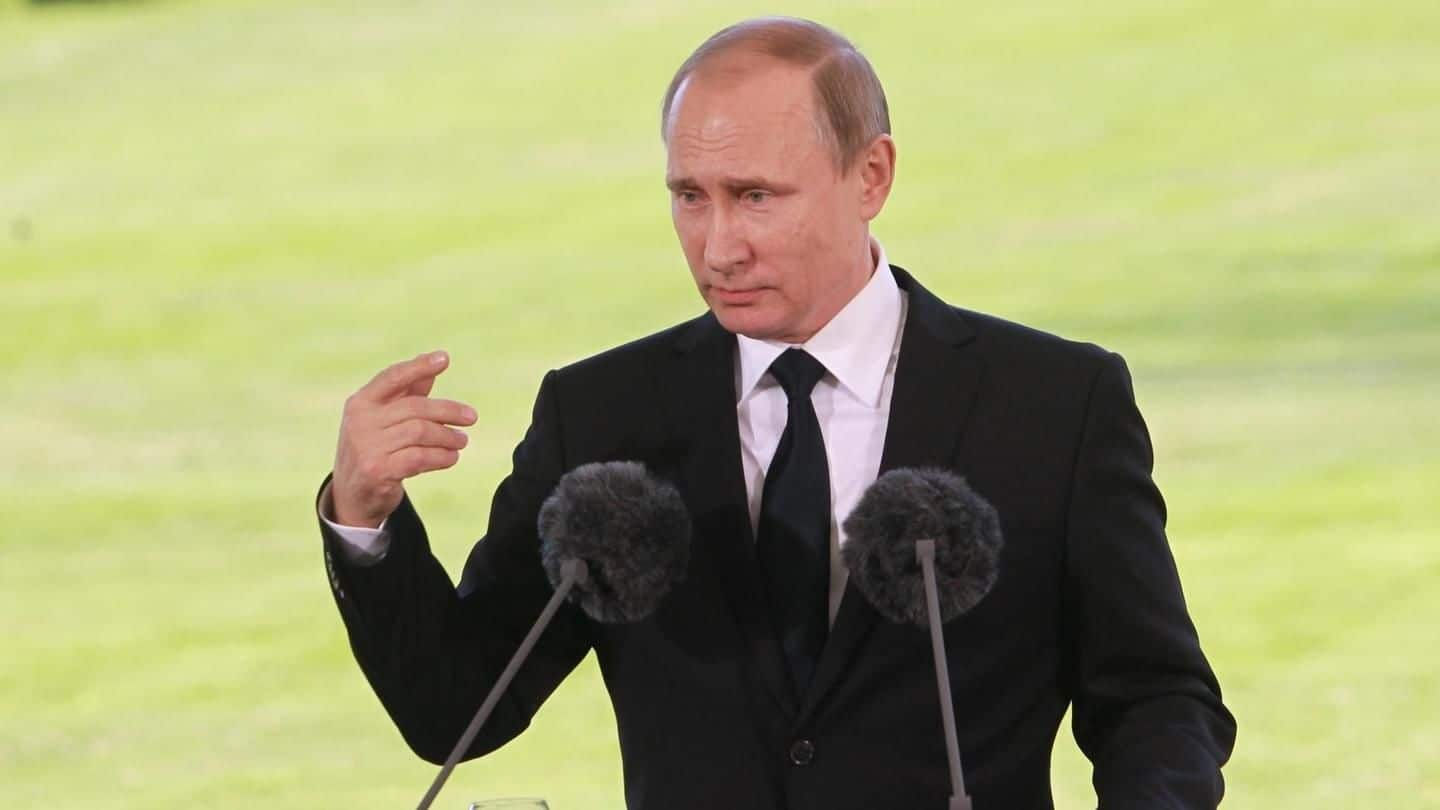 Russian President Vladimir Putin has described the probe by US Special Counsel Robert Mueller into Moscow's election meddling as "political games" that shouldn't be permitted to interfere with US-Russia relations. Mueller's indictment revealed 12 Russian intelligence agents hacked Democratic Party computers in 2016 US Presidential Elections and Putin oversaw the effort to damage Trump's rival, Hillary Clinton. Trump, however, dismissed these allegations against Putin.
US-Russia ties shouldn't be held hostage to Mueller probe: Putin
Talking about Mueller's accusations, Putin said it wasn't his concern, but rather "part of an internal political struggle of the US". "Don't make the relationship between Russia and US hostage of this internal political struggle," Putin added. Putin's response echoed Trump's stance on Mueller's probe digging into possible collusion between Trump's campaign and Moscow. Trump has repeatedly branded Mueller's probe as a "witch hunt".
Mueller's appointment to pursue investigation lacks legitimacy, says Putin
Putin, who was speaking at an interview with Fox News, echoed Trump's stand on Mueller probe and said Mueller's appointment as an independent prosecutor to pursue the investigation lacks legitimacy. "It's quite clear to me that this is just an internal political struggle and it's nothing to be proud of for American democracy to use such dirty methods and political rivalry," Putin told Fox.