Pakistan Supreme Court bars Nawaz Sharif from office for life
Pakistan Supreme Court bars Nawaz Sharif from office for life
Apr 13, 2018, 01:28 pm
2 min read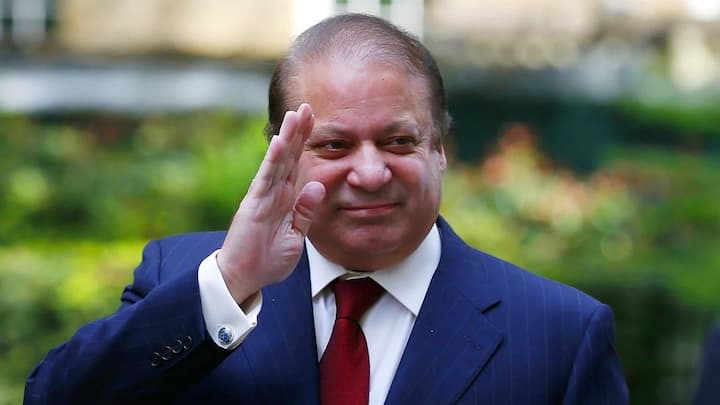 The Pakistan Supreme Court (SC) has disqualified former PM Nawaz Sharif from holding office for life. Sharif had resigned in July'17 after the SC disqualified him from office in the Panama Papers case. However, he continues to maintain his hold on the ruling PML-N party. Two days ago, Sharif had hinted he might soon be arrested to prevent PML-N from winning elections this year.
Panama Papers: The biggest data leak in history
'Panama Papers' are a huge, unprecedented leak of 11.5mn files from the database of Panama's Mossack Fonseca, world's fourth-largest offshore law firm. Dubbed as the biggest data "leak" in history, it revealed how Mossack Fonseca clients laundered money, dodged sanctions and avoided taxes. German newspaper Sueddeutsche Zeitung obtained the records from an unknown source and shared them with International Consortium of Investigative Journalists (ICIJ).
Leak revealed details of Sharif family's hidden wealth
The leak revealed that the Sharif family own posh properties in London that aren't recorded under Pakistan's disclosure rules. In Nov'16, the SC agreed to hear the case. In July'17, he stepped down as PM after the SC disqualified him from office. In October'17, Nawaz, his daughter Maryam Sharif and her husband Muhammad Safdar were indicted by Pakistan's anti-corruption court.
The cases against the Sharif family
The three cases against the Sharif family are related to the Al-Azizia Company and Hill Metal Establishment, Flagship Investment Ltd and the Avenfield (London) properties. Sharif and his two sons, Hassan and Hussain have been named in all the three cases. His sons have been declared absconders for not appearing in court. Maryam and her husband Safdar have been named in the Avenfield case.
If convicted, Sharif faces 21 years in jail
Today's verdict ends the three-time former PM's chances of returning to the political arena. He cannot contest elections or become a member of parliament, the court declared. But Information Minister Maryam Aurangzeb termed the verdict as "political victimization." Judging politicians' "righteousness" is the not the court's job, he said. Sharif, who faces dozens of cases, can be imprisoned for upto 21 years if convicted.