Pakistan: Nawaz Sharif hints at imminent arrest, jail term
Pakistan: Nawaz Sharif hints at imminent arrest, jail term
Written by
NewsBytes Desk
Apr 12, 2018, 02:58 pm
2 min read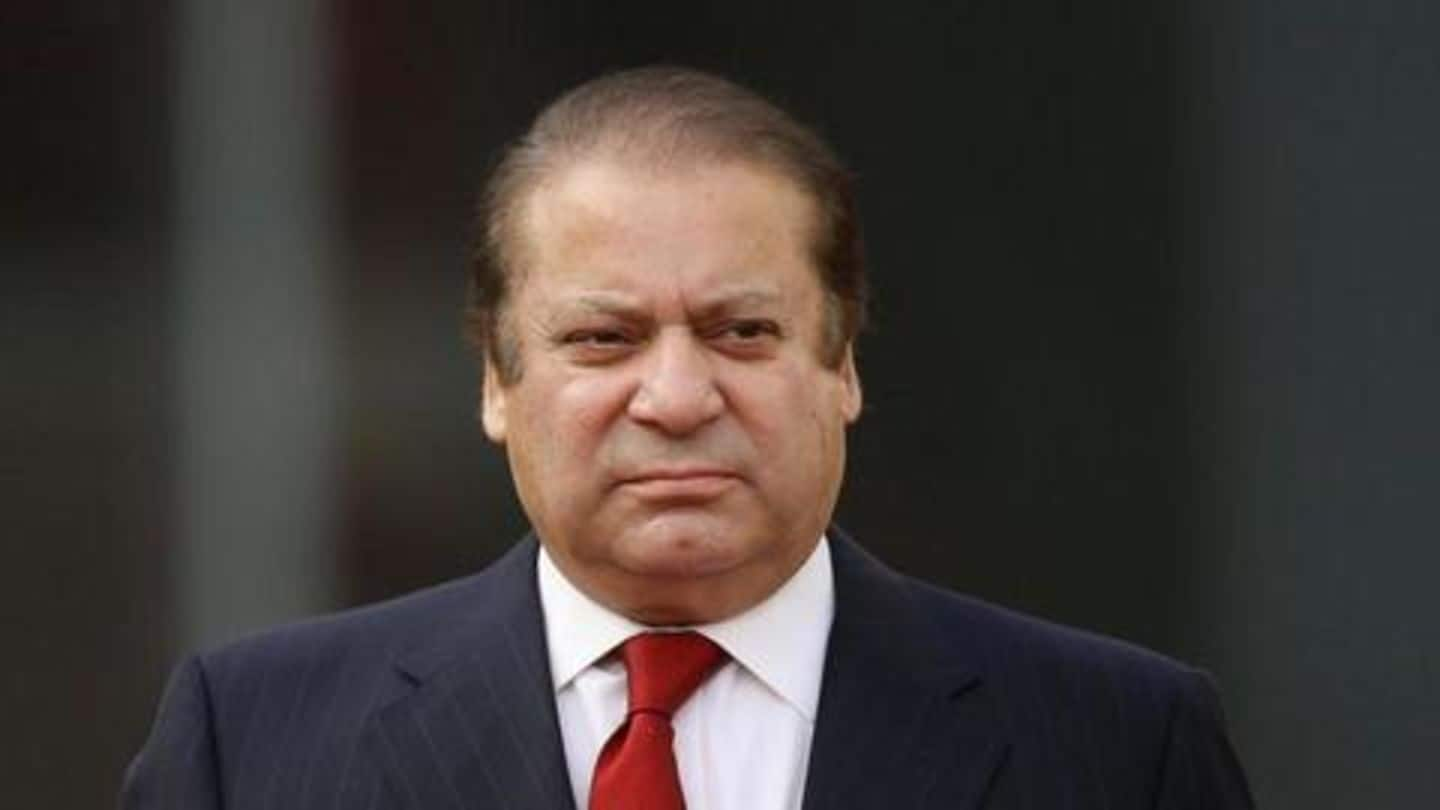 Former Pakistani PM Nawaz Sharif on Wednesday hinted he might soon be arrested and put behind bars to prevent his party, Pakistan Muslim League, from winning elections later this year. The growing rift between the ruling PML-N and Pakistan's all-powerful military is being touted as the biggest challenge Sharif may have to face, ever since the Supreme Court disqualified him last year for corruption. Here's more.
On Adiala Jail awaiting his arrival
After appearing before an Islamabad accountability court for a case against him related to the Panama Papers leaks, Sharif addressed rumors that the infamous Adiala Jail in Rawalpindi was being prepared for the arrival of important politicos, including him. "House cleaning has already begun in Adiala Jail. Do they know in advance that somebody is coming?" he told Dawn.
The ousted Prime Minister also alleged that Pakistan's Supreme Court had ordered the anti-corruption court hearing his case to quickly finish off and award him a "strict punishment", reported Hindustan Times.
On rising defections from PML-N
Sharif is also worried over increasing defections of loyalists from his party, allegedly at the behest of intelligence agencies. Members of PML-N's Sheerazi group, and lawmakers from Sindh, southern Punjab are the latest to leave PML-N for Imran Khan's Pakistan Tehreek-e-Insaf (PTI). MP Ramesh Kumar, who recently left the PML-N, has reportedly been made responsible by the PTI leadership to woo other parties' dissidents.
Voters don't trust leaders who change loyalties, says Sharif
Talking about party leaders leaving the PML-N in large numbers, Sharif told Dawn, "Those who have been with us for generations will not change their loyalties. People will not vote for those who change their loyalties."