Pakistan: 3 suspects arrested in JUI-S chief Haq's assassination case
Pakistan: 3 suspects arrested in JUI-S chief Haq's assassination case
Nov 11, 2018, 06:05 pm
2 min read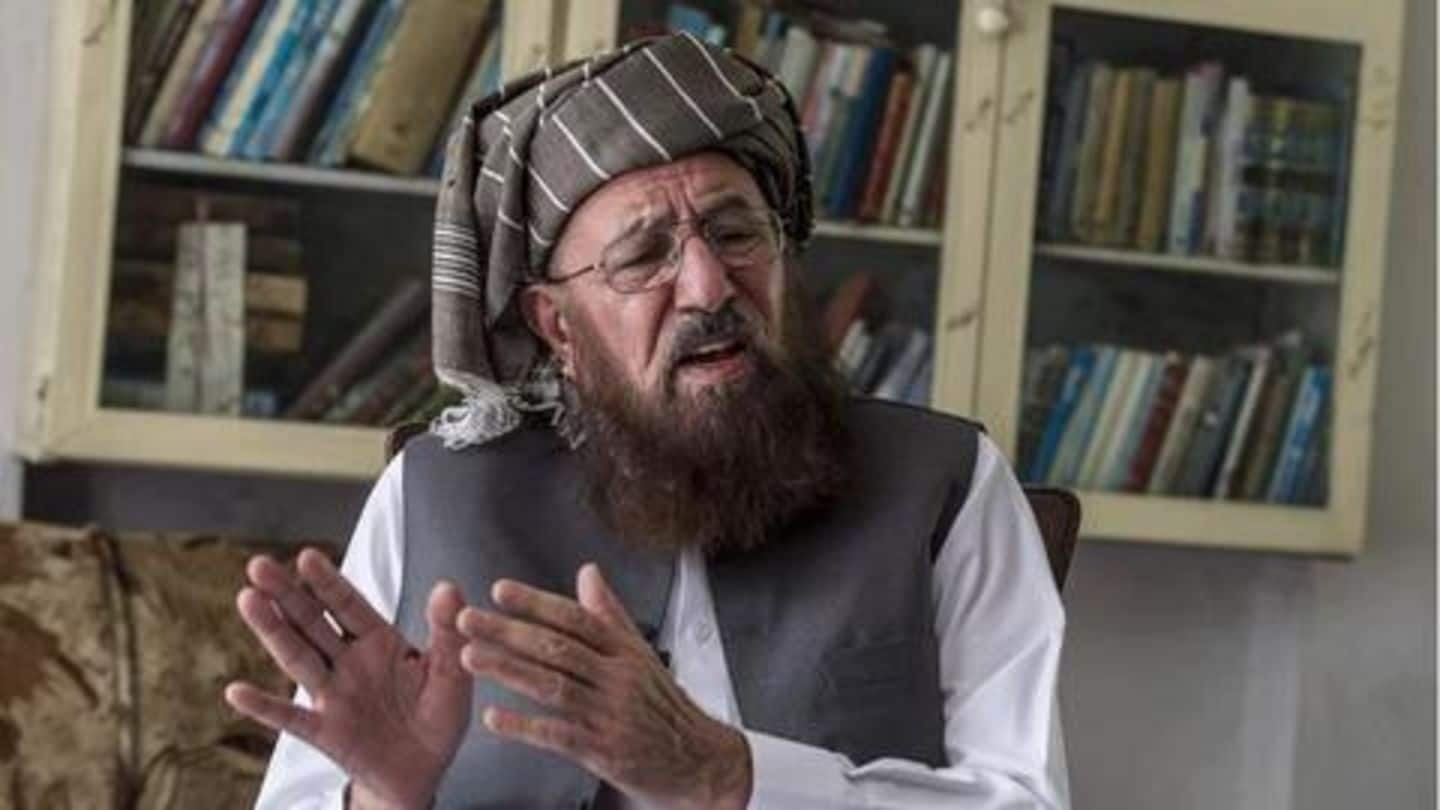 Pakistan police have arrested three suspects in connection with the assassination of top cleric Maulana Samiul Haq, who was also known as the 'godfather of Taliban', the Express Tribune reported. Haq, the 82-year-old cleric, was stabbed to death on November 2 by unidentified attackers at his residence in Rawalpindi. Haq was the chief of the hardline political party Jamiat Ulema-i-Islam-Sami (JUI-S).
Suspects arrested with the help of Haq's mobile phone data
The suspects have been shifted to a safe-cell and are being grilled. They were taken into custody yesterday with the help of Haq's mobile-phone data and geo-fencing of the private housing society where he was killed. Three different teams were set up for the investigations of the murder, under the supervision of Senior Superintendent of Police Operations and City Police Officer, Rawalpindi, Abbas Ahsan.
Haq's JUI-S was an ally of ruling PTI in Pakistan
Haq, a heart patient, was killed by unidentified attackers while he was resting in his room this month. His personal guard had gone out to the market and when he came back he saw Haq lying "in a pool of blood" on the bed. Haq's JUI-S religio-political party was an ally of the ruling Pakistan Tehreek-e-Insaf (PTI) party headed by PM Imran Khan.
Haq's killing was condemned by politicians, religious scholars
Haq's assassination had shocked the entire nation as political leaders and religious scholars strongly condemned the high-profile killing, demanding that the government bring the culprits to justice.