No-confidence motion tabled against Pakistan PM Imran Khan
No-confidence motion tabled against Pakistan PM Imran Khan
Mar 28, 2022, 07:46 pm
3 min read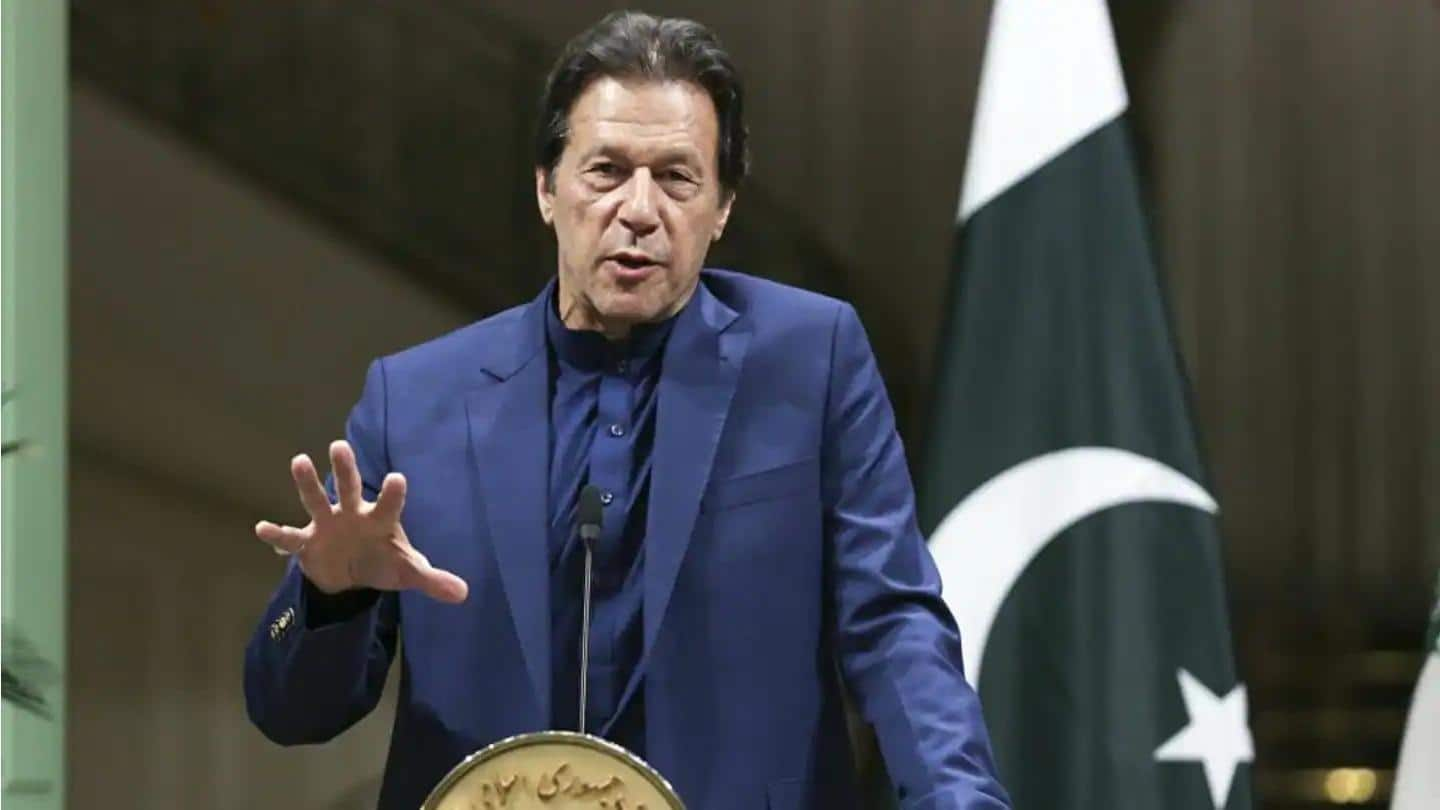 A no-confidence motion was introduced in Pakistan's National Assembly on Monday to remove Prime Minister Imran Khan. Shehbaz Sharif, the Leader of the Opposition in the National Assembly, has moved the motion, on which the debate will begin soon. The session on the motion was called on March 25. However, the speaker refused to allow the motion to be tabled at that time.
Why does this story matter?
This is considered a key development in the politics of Pakistan because the political fate of Imran Khan hangs in uncertainty due to the changing equations of power and the rebellious attitude of the allies.
Khan, who leads a coalition government in the country, is most likely to be ousted as some of his allies have reportedly decided to change sides.
Why was the no-confidence motion introduced?
To recall, the Opposition parties submitted a no-confidence motion on March 8 in the National Assembly, based on their mutual agenda and hatred to oust Khan while holding his Pakistan Tehreek-e-Insaaf (PTI) government responsible for the country's ongoing economic crisis and spiraling inflation, reported NDTV. The Opposition needs 172 votes in the 342-member National Assembly to remove Khan from power.
How many members are needed for majority?
Led by Khan, the ruling Pakistan Tehreek-e-Insaf party (PTI) has 155 members in the Lower House. It needs at least 172 lawmakers to remain in power. The party claims to have the backing of 23 members from six other political parties. Imran Khan, a cricketer-turned-politician, was elected in 2018 on the promise of creating a "Naya Pakistan."
Two dozen ruling party dissident lawmakers have openly come out
Notably, the government has accused the opposition parties of horse-trading after nearly two dozen lawmakers of the PTI dissented recently ahead of the vote on the no-confidence motion against the prime minister.
Khan sure of his win amid meetings to sway votes
Meanwhile, Khan is said to be sure of his win in the no-confidence vote in the Assembly and even told the Opposition recently that it will "lose this match badly." On March 6 last year, Khan won a similar trust vote after PTI suffered defeat in Senate elections. Both the government and opposition parties have been meeting frequently to sway votes in their favor.
The motion to be voted on soon
As per the rules of Pakistan's National Assembly, from the day the resolution is tabled, it "shall not be voted upon before the expiry of three days, or later than seven days." Therefore, it'll soon come out what the future holds for PM Imran Khan.