Shanghai begins phased lockdown amid rising COVID-19 cases in China
Shanghai begins phased lockdown amid rising COVID-19 cases in China
Written by
Pratyush Deep Kotoky
Mar 28, 2022, 10:45 am
2 min read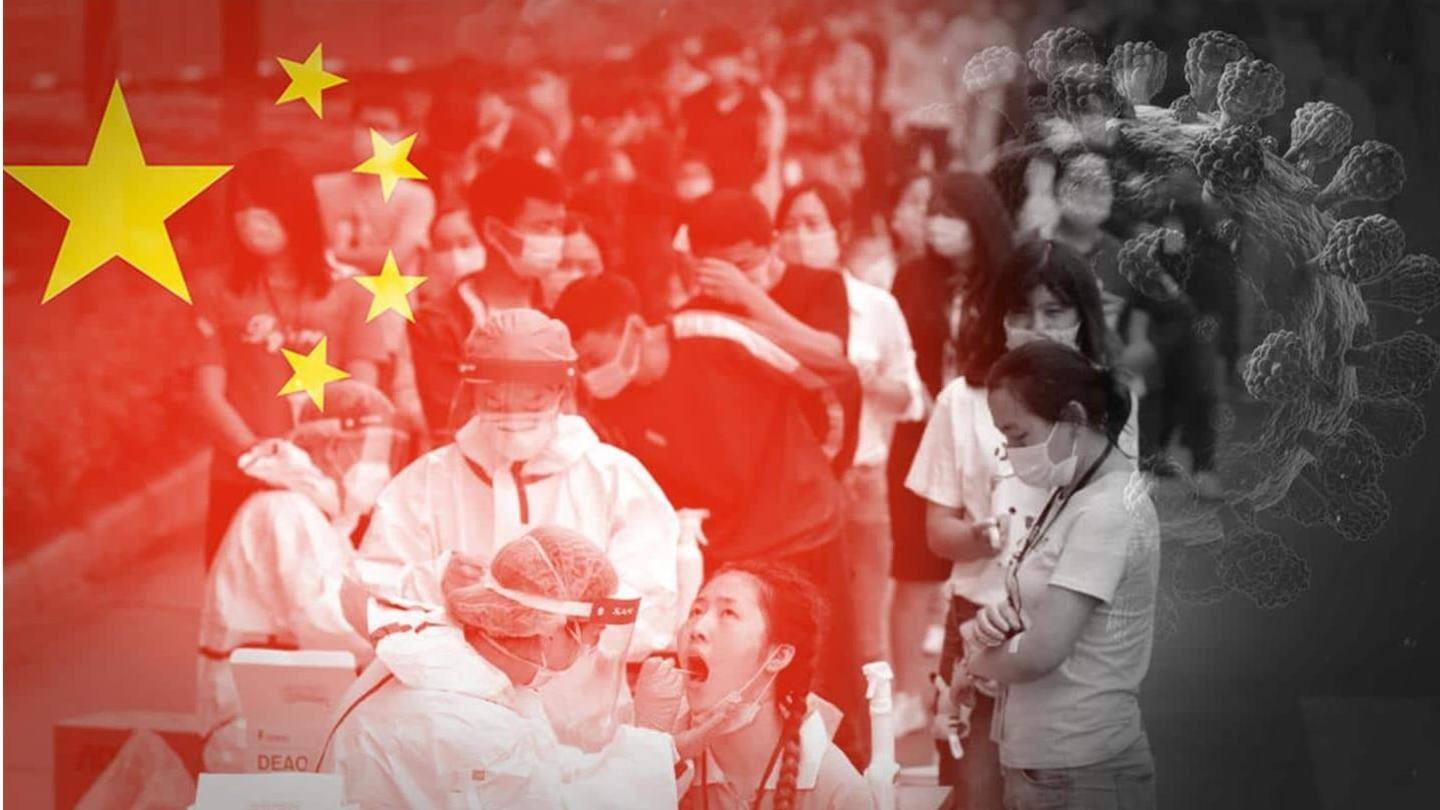 China's biggest city Shanghai has started a phased lockdown on Monday after it witnessed a record number of new COVID-19 cases. The city plans to lockdown its eastern half from Monday until Friday, officials said, followed by a similar lockdown of its western side beginning on April 1. This came as Shanghai has become the leading hotspot in the recent nationwide COVID-19 outbreak.
Why does this story matter?
China has witnessed the worst coronavirus outbreak that began to gain pace in early March due to the highly contagious Omicron variant.
Although the recent COVID-19 numbers remain insignificant in a global context, they are China's highest since the first weeks of the pandemic, which first emerged in the city of Wuhan in late 2019.
On Sunday, China reported 6,215 new COVID-19 cases.
What do we know about Shanghai lockdown?
During the lockdown, residents of the city will not be allowed to leave their homes and public transport will be suspended. However, the city authorities will ensure basic supplies such as food, fuel, and electricity during the lockdown. Meanwhile, production at Tesla Inc.'s Shanghai factory will be suspended for at least one day.
Shanghai stock exchange to provide online services for IPO
The Shanghai stock exchange will provide online services for IPO approval meetings, consultation, and roadshows during the city-wide lockdown. It will also extend the time window for listed companies' releases to 11 pm, and allow them to apply to postpone the release of full-year earnings until April 30. Some in the financial markets have been sleeping at their offices to avoid building lockdowns.
Imported cases from Hong Kong fueled the surge in China
A Bloomberg News analysis found that a surge in cases in two major Chinese cities--Shanghai and Shenzhen--came around the same time or shortly after a surge in infections was recorded in quarantined travelers coming from Hong Kong. Notably, both these cities are located just across the border with Hong Kong and are key entry points into mainland China.