Ukraine says Russia wants to split it like Korea
Ukraine says Russia wants to split it like Korea
Written by
Abhishek Sharma
Mar 28, 2022, 10:37 am
3 min read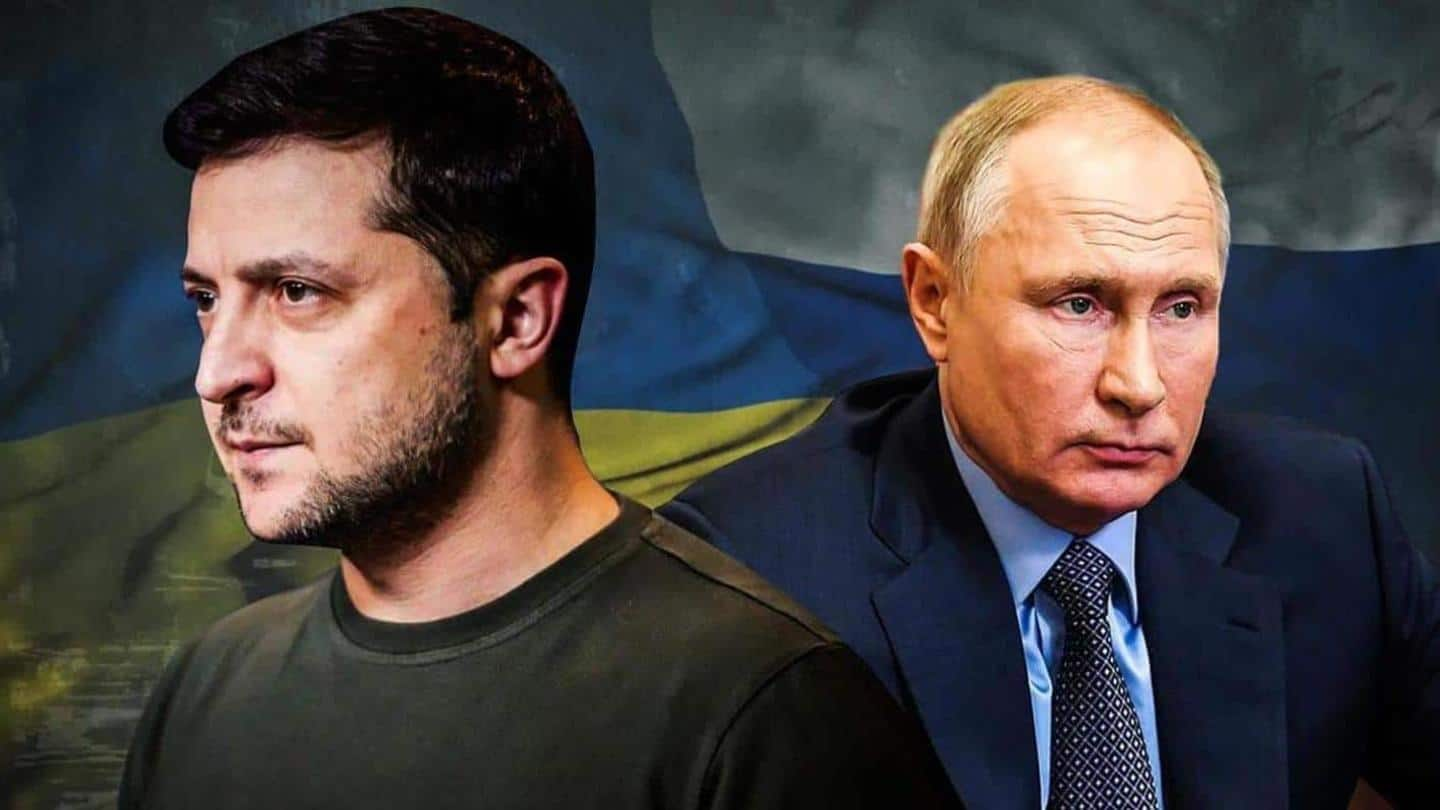 Ukraine has claimed that Russia wants to split the country in two, like North and South Korea. "The occupiers will try to pull the occupied territories into a single quasi-state structure and pit it against independent Ukraine," Kyrylo Budanov, the head of Ukrainian military intelligence said in a statement. The remark came as Russia's invasion of Ukraine entered the 33rd day on Monday.
Ukraine ready to discuss neutral status: Zelenskyy
Meanwhile, Ukrainian President Volodymyr Zelenskyy on Sunday said that his country is ready to discuss adopting a neutral status as part of a peace deal with Russia. However, he added that such an agreement would have to be guaranteed by third parties and put to a referendum. Zelenskyy made the remarks during an interview with independent Russian journalists through video-call.
"Russia abandoning its soldiers killed in war"
During the interview, Zelenskyy condemned Russia for allegedly "abandoning its killed soldiers". He added that the Russian soldiers killed in the war "are either abandoned" or taken home in "garbage bags." "It's scary because when this is how they treat their own people, then how do they treat others? It's barbarism and it will end badly," he reportedly said.
Russian media banned from publishing Zelenskyy's interview
Notably, authorities in Moscow had pre-emptively warned Russian media to refrain from the interview. It was quickly banned from being published by Roskomnadzor, which regulates communications for Moscow. The regulator also warned of action against the Russian media outlets that took part in the interview, including "those that are foreign media outlets acting as foreign agents."
Luhansk says it may hold referendum on joining Russia
Meanwhile, Luhansk, the rebel region in eastern Ukraine backed by Moscow, has said that it may hold a referendum on joining Russia. This drew a warning from Ukraine that any such vote will have no legal basis and would trigger a stronger international response.
Russia's 'irresponsible' acts near Chernobyl could pose new threat
Accusing Russia of 'irresponsible' acts around the occupied Chernobyl power station, a senior Ukrainian official on Sunday said that it could send radiation across much of Europe. The official was referring to over 10,000 hectares of forest in the Chernobyl Exclusion Zone being set on fire due to the conflict. The fire has resulted in a rise in radioactive air pollution, the official added.
Multiple rockets struck the city of Lviv in western Ukraine on Saturday afternoon, leaving several injured. Two rockets hit an oil depot in the city, while two hit a military factory later, Lviv Governor Maksym Kozytsky informed. Notably, Lviv has been a haven for displaced people since Russia's invasion began on February 24. The city had so far escaped bombardment and fighting.
Thousands killed in Russia-Ukraine war
Notably, despite over four weeks of fighting, Russian troops have failed to capture any major Ukrainian city so far. Thousands have been killed in the conflict. Nearly 3.8 million have fled the country, while around 13 million people are estimated to be stranded in affected areas. Over half of Ukraine's children have been driven from their homes, according to the United Nations.