Pakistan PMO fails to pay bills; company may cut power-supply
Pakistan PMO fails to pay bills; company may cut power-supply
Written by
Siddhant Pandey
Aug 29, 2019, 05:58 pm
2 min read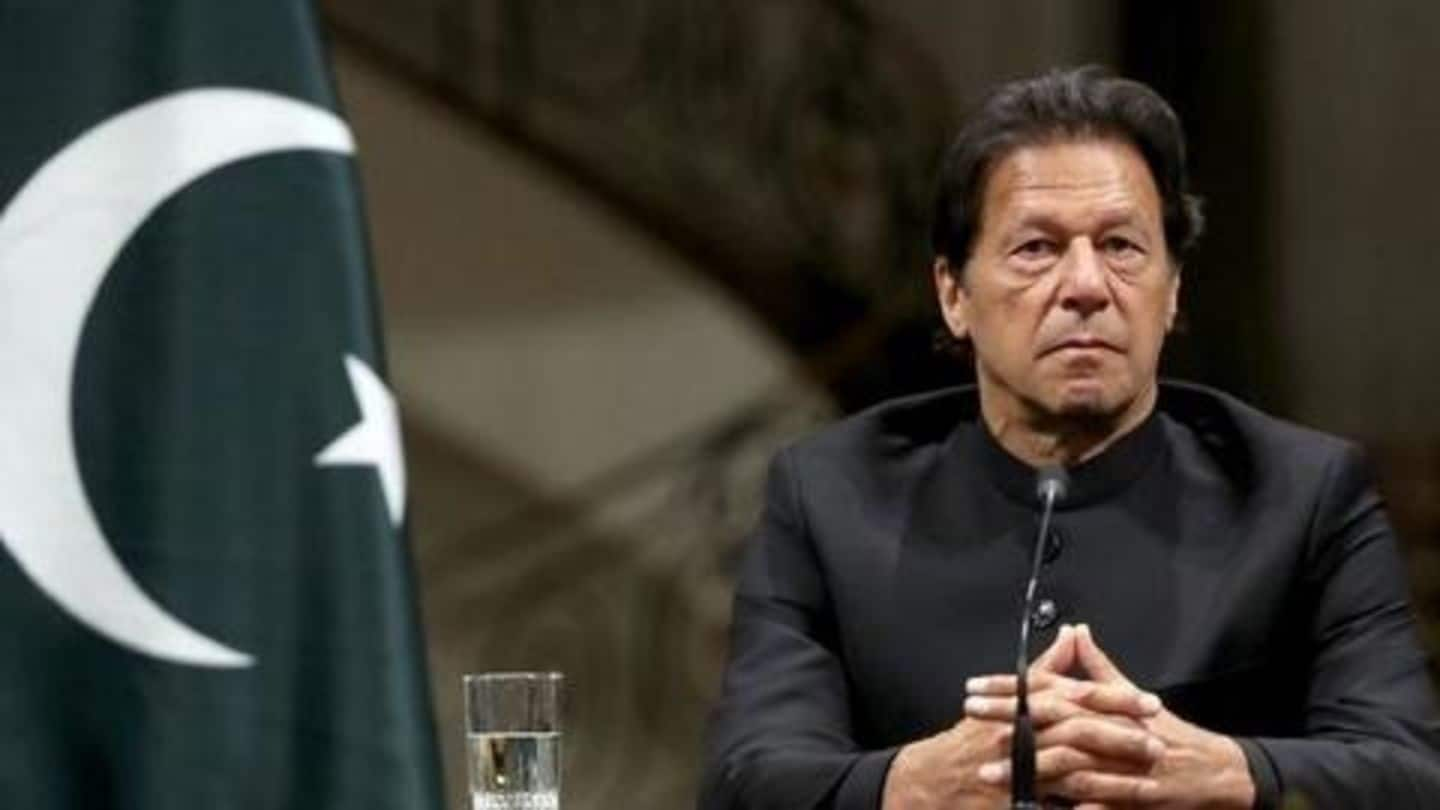 As Pakistan's economy continues to be on a downward spiral, the country's Prime Minister Imran Khan's Secretariat fears having its electricity disconnected over non-payment of bills. Reportedly, the Islamabad Electric Supply Company (IESCO) issued a notice to the Secretariat over dues amounting to Rs. 41 lakh (Pakistan currency) over the past few months. Here are more details.
Secretariat failed to pay bills despite several reminders: IESCO
According to IANS, the Secretariat currently owes over Rs. 41 lakh to IESCO, up from the Rs. 35 lakh that it owed last month. The Secretariat has failed to clear its dues, despite several reminders, a source close to IESCO said, adding, "This is a recurrent problem with the Secretariat. We will cut off the power supply if dues are not paid."
41 government departments had power disconnected in February
Notably, Pakistan has been facing recurrent power crisis in recent years. There have been power outages in many neighborhoods for hours. In fact, in February this year, the IESCO had cut power supply to 41 government departments over non-payment of bills amounting to Rs. 800 million. In January, IESCO had cut power to the Pakistan Monument and the Pak-China Friendship Center.
Houses of Pakistani PM, President served disconnection notices in January
Additionally, in January, IESCO sent notices of disconnection to the PM's house and the President's house. At the time, the Central Development Authority (CDA) chairman had said that the bills had not been paid due to lack of funds, The Express Tribune reported.
Khan had promised to fix power crisis, economy; solved neither
Meanwhile, in 2013, Khan's Pakistan Tehreek-e-Insaf (PTI) had sworn to end the crippling power cuts "within months." During his election campaign, Khan had also vowed to improve the economic situation of the country. However, not a single promise has been met yet, even as the annual fiscal deficit rose to 8.9%, the highest in three decades, amounting to Rs. 3.445 trillion (in Pakistani rupee).