Pakistan secretly releases Masood Azhar; deploys troops along Indo-Pak border
Pakistan secretly releases Masood Azhar; deploys troops along Indo-Pak border
Sep 09, 2019, 10:08 am
3 min read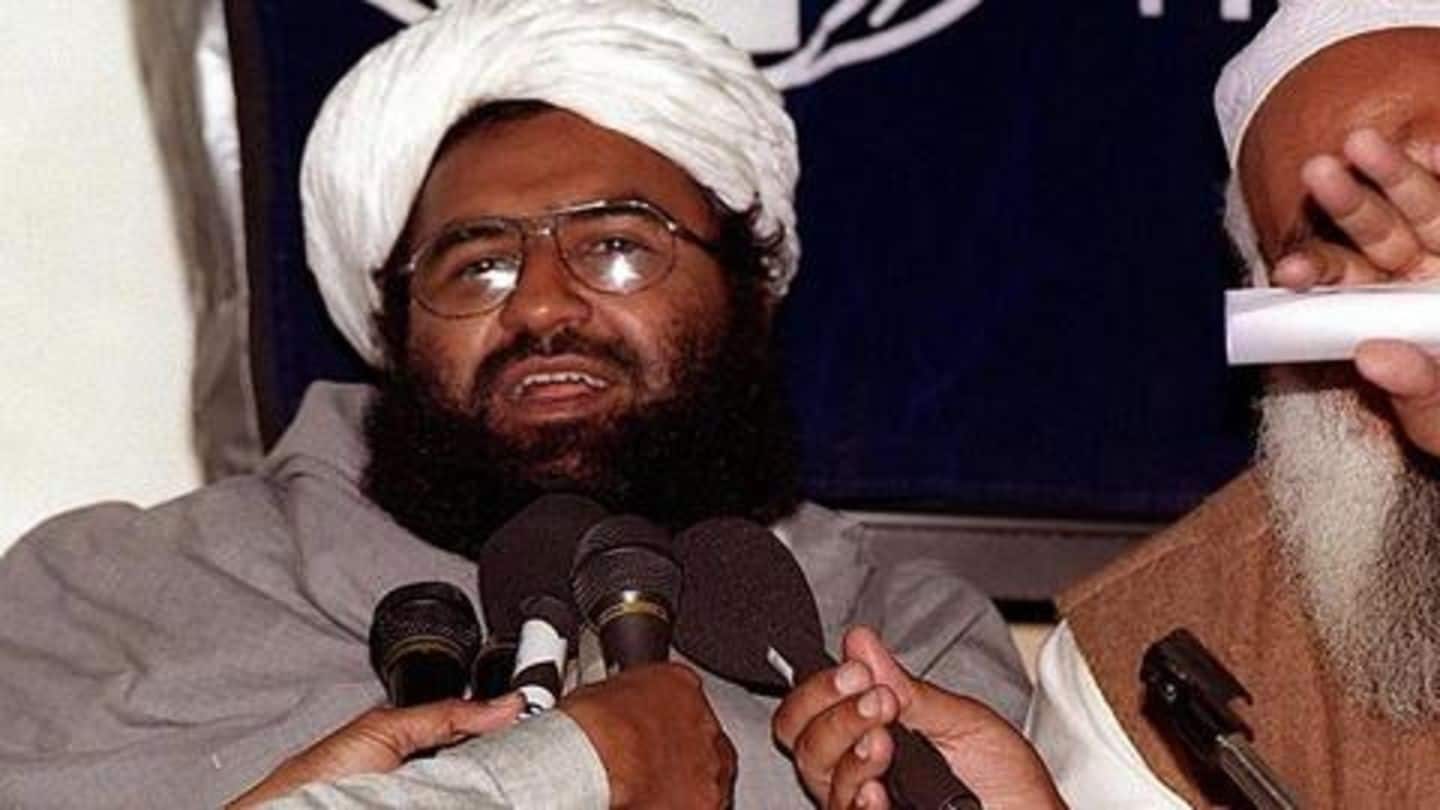 Despite being isolated on the global stage and failing to get support in its rant against India after New Delhi rescinded Article 370, Pakistan is continuing with its notorious actions. As per information procured by Intelligence Bureau (IB), Pakistan has deployed heavy troops along Indo-Pak border near Rajasthan and is planning a "big action". Islamabad has also released UN-designated terrorist Masood Azhar, reports HT.
Pakistan's rhetoric haven't stopped after India's Kashmir move
Pakistan has been openly threatening war after India's historic Kashmir decision. Prime Minister Imran Khan on Friday spoke about "fullest possible response" and said the international community will be responsible for "catastrophic" outcomes. Separately, Army Chief General Qamar Javed Bajwa claimed Pakistani army was ready to "give sacrifices for our Kashmiri brothers, fulfill our duty till the last bullet, last soldiers and last breath".
Based on inputs, Indian troops have already been alerted
According to IB's information, Pakistan is planning "something" in Sialkot-Jammu and Rajasthan sectors, hence, it has deployed heavy forces. Two officials told HT that this vital piece of intel has been passed on to respective Border Security Force (BSF) and army field formations in Jammu as well as Rajasthan sectors "to avoid any surprises". Troops have been asked to remain alert, the officials added.
As always, Pakistan is using terrorists to "hurt" India
Further, IB has learned that Pakistan has released Azhar, the chief of Jaish-e-Mohammed, too, to "plan" terrorist operations. Other terrorist outfits are also working normally, the report added. To recall, JeM orchestrated the February 14 Pulwama attack in which 40 CRPF soldiers were martyred, prompting India to launch Balakot airstrikes. Reports claimed Azhar was taken into "protective custody" by Pakistani agencies after Pulwama attack.
Reportedly, ISI is under immense pressure to "act"
One of the officials told the daily that Pakistan's spy agency, Inter-Services Intelligence (ISI), is under pressure as it failed to read India's Kashmir move. "It is being considered the ISI's biggest intelligence failure in history and now they are under pressure to act," the person said, adding that Pakistan could exploit India's attention in J&K to attack somewhere else.
Earlier, NSA and Army Chief also spoke about Pakistan's plans
The intel inputs fall in line with what NSA Ajit Doval said on Saturday. Doval had said some 230 terrorists have been spotted along the border, and the handlers from Pakistan are trying to establish contact with their on-ground agents. Earlier, Army Chief Bipin Rawat also said that Pakistan has reopened several terrorist camps, but underlined that Indian troops are ready.
Meanwhile, expert said it is difficult to predict Pakistan's responses
Since August 5, there has been a lot of action along the Indo-Pak border. About the information, Internal security expert Ajay Sahni told HT all inputs shouldn't be taken on "face value". However, Sahni added Pakistan is under immense pressure, courtesy FATF deadline, and a crumbling economy. "It is difficult to predict how Pakistan will respond," he went on.