Trump's Saudi Arabia visit- Signs $110 billion arms deal
Trump's Saudi Arabia visit- Signs $110 billion arms deal
Written by
Gaurav Jeyaraman
Edited by
Ramya Patelkhana
May 21, 2017, 10:37 am
3 min read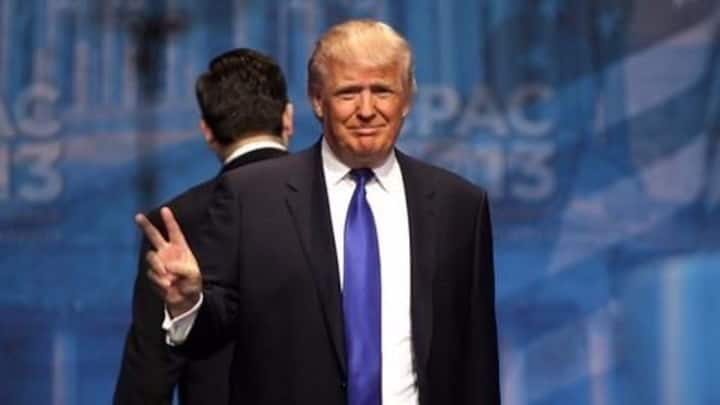 US President Donald Trump signed a $110 billion arms deal with Saudi Arabia on his maiden foreign visit. He will visit West Asia and Europe. US Secretary of State Rex Tillerson said that along with other investments, the total value of deals could go up to $350 billion. The move sought to divert attention from Trump's recent firing of the director of the FBI.
Hezbollah Leader Hashem Safieddine blacklisted by US, Saudi
Coinciding with President Donald Trump's two-day Saudi Arabia visit, the US and Saudi issued their first joint terror designation, blacklisting a Hezbollah leader, Hashem Safieddine. The Iran-backed Lebanese armed movement, Hezbollah, is branded as a "foreign terrorist organization" by the US. Assets held by Safieddine in Saudi have been frozen and transfers through the country's financial sector have been prohibited.
The US State Department's Bureau of Counterterrorism
The Bureau of Counterterrorism underlined the close cooperation between the US and Saudi officials and stated, "The action against Safieddine is the latest example of the strong partnership between the United States and Saudi Arabia in combating the financing of terrorism."
Hezbollah Chief Hassan Nasrallah's potential successor
Hashem Safieddine is the head of Hezbollah's executive council that runs political affairs, social and economic programs in Lebanon's Shiite community. He is Hezbollah Chief Hassan Nasrallah's cousin and is his potential successor. Hezbollah is perhaps the most powerful non-state movement in the unstable region. Saudi news agency SPA alleged Safieddine advised Hezbollah on launching terror attacks and supporting Syrian President al-Assad's rule.
President Trump receives a warm welcome
President Trump has chosen Saudi for his first foreign presidential visit. During a meeting in Riyadh, King Salman bin Abdulaziz Al Saud decorated Trump with the gold King Abdulaziz medal, the highest civilian honor. Renewing commitment by the US to security, Trump announced $110bn arms deal with Saudi. It includes precision weaponry President Obama had held up and also an antimissile system.
Multibillion dollar deals
A forum that brings together the corporate executives of the US and Saudi announced several multibillion-dollar deals. Lockheed Martin signed $6-billion letter of intent for assembling 150 Black Hawk helicopters in Saudi while General Electric announced $15-billion worth projects.
Trump to "reset" his reputation
President Trump is expected to address 50 leaders of the Persian Gulf and the wider Muslim world to mould a new Middle East coalition. He would also deliver a message to Saudi and the entire Muslim world to unite against extremism. A White House Official said Trump hopes to reset his own reputation for Muslim intolerance and the global fight against Islamic terrorism.