China's Xi Jinping eyes third term after historic resolution
China's Xi Jinping eyes third term after historic resolution
Nov 12, 2021, 07:43 pm
2 min read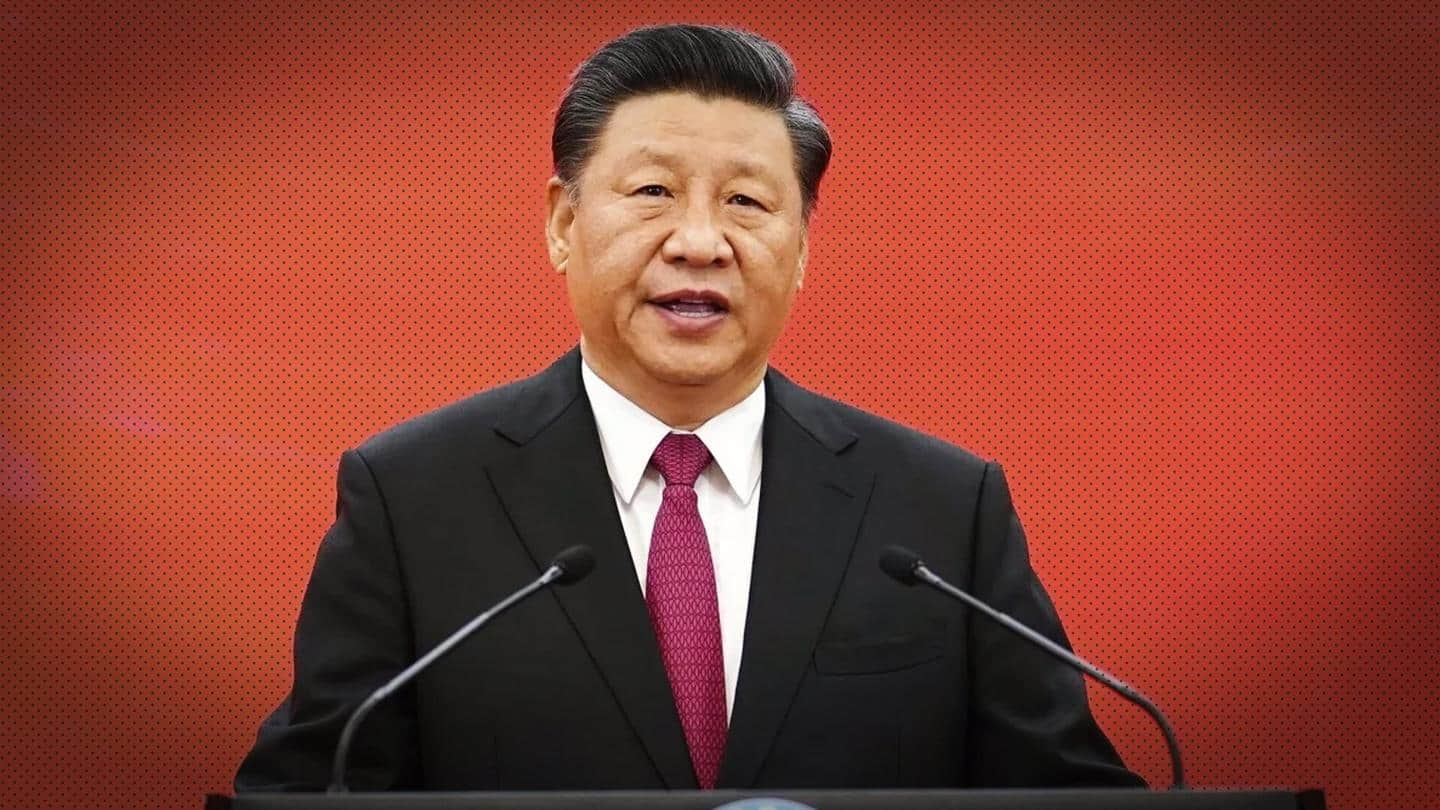 Leaders of China's ruling Communist Party on Thursday set the stage for President Xi Jinping to begin his third term next year. Central Committee members of the party declared Xi's ideology the "essence of Chinese culture" as they concluded the crucial meet. The party had removed term limits on the presidential post in 2018. Here are more details on this.
Over 370 members participated in meet
The resolution was passed on Thursday at the Sixth Plenary session, one of China's most important political gatherings. The document addresses the key achievements and aspirations of the party. The session included more than 370 full and alternate members of the party's 19th Central Committee. It was the last major meeting of party leaders ahead of the national congress next year.
The Communist Party's fresh resolution on its history is only the third since its founding a century ago. The first was under Mao Zedong, the maiden leader of the Communist government, and the second under Deng Xiaoping, whose reforms turned China into an economic power. Experts say the move to issue one under Xi symbolically raises him to their status.
Resolution will 'unite theory, will, and action of party'
"Just like the previous two resolutions, (this resolution) will play an important role in helping to unite the theory, will and action of the party - to achieve future progress and in realizing the second centenary goal and the great Chinese dream of rejuvenation," senior party official Qu Qingshan reportedly said at a press conference on Friday.
The resolution comes at a time when China is staring at plenty of challenges. Over a million members of ethnic minority groups have been detained in the Xinjiang region. Meanwhile, the nation's relations with Hong Kong and Taiwan continue to raise questions and concerns from across the globe. As far as its economy is concerned, China is looking at falling growth and a shrinking workforce.
How do experts see the resolution?
Experts believe the resolution strengthens Xi's hold on power. "He is trying to cast himself as the hero in the epic of China's national journey," Adam Ni, an editor, said, according to the BBC. "There is certainly a lot of emphasis on Mr. Xi as a person at present," said Dr. Chong Ja Ian from the National University of Singapore.