Russia blocking humanitarian aid to Mariupol to hide killings: Zelenskyy
Russia blocking humanitarian aid to Mariupol to hide killings: Zelenskyy
Written by
Pratyush Deep Kotoky
Apr 07, 2022, 10:31 am
2 min read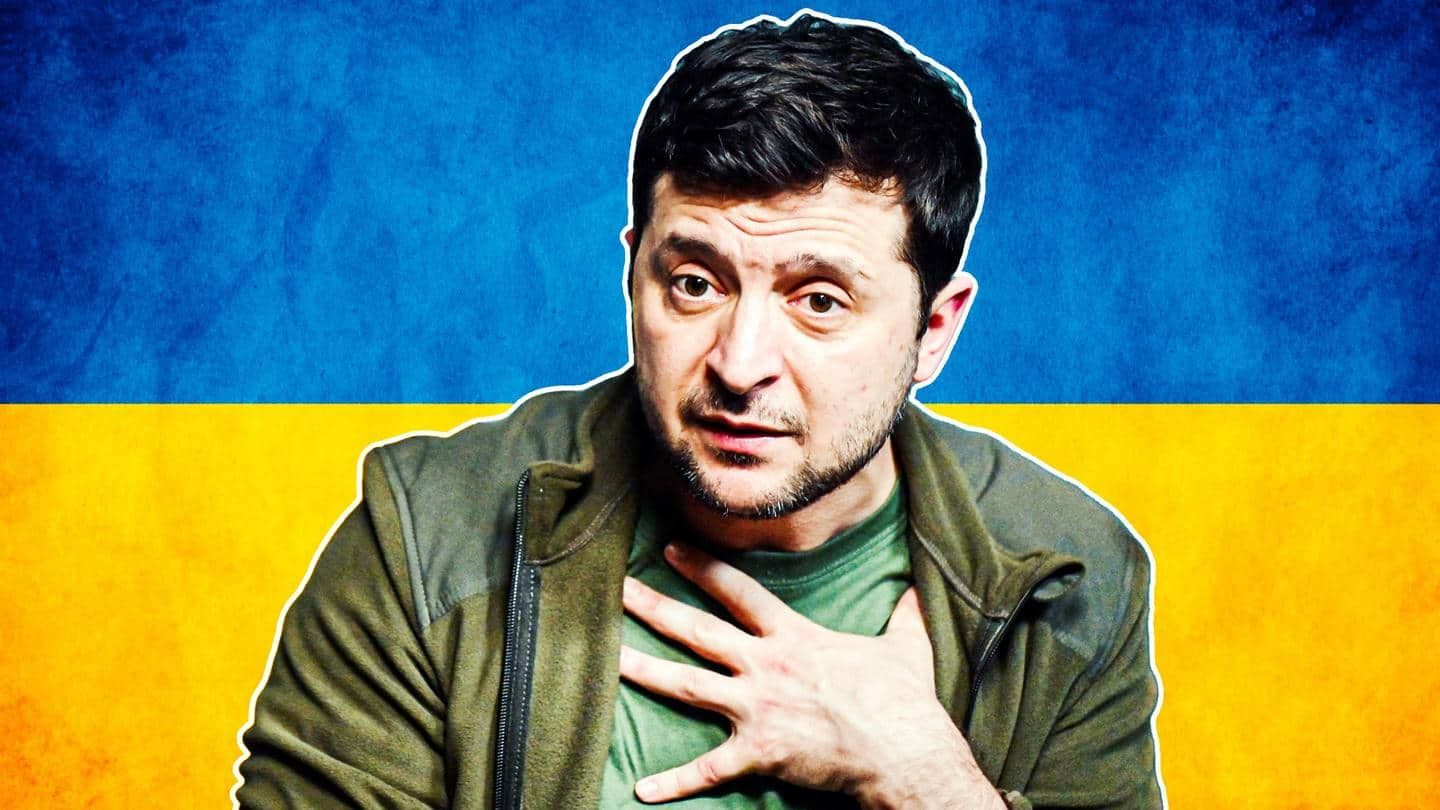 Ukrainian President Volodymyr Zelenskyy on Wednesday accused Russia of blocking humanitarian access to the besieged port city of Mariupol, saying Moscow wants to hide evidence of "thousands" of people killed there. "The reason why we cannot get into Mariupol with the humanitarian cargo is precisely because they are afraid...that the world will see what is going on there," Zelenskyy told Turkey's Haberturk TV.
Why does this story matter?
Zelenksyy's comments came at a time when Russia is facing global condemnation over the killing of civilians in the Ukrainian town of Bucha outside the capital Kyiv.
Hundreds of civilian bodies were discovered lying in the open and hastily excavated graves after Russian troops retreated in the Bucha suburb.
Notably, the war between Russia and Ukraine entered the 43rd day on Thursday.
Russia would not succeed in concealing all evidence: Zelenskyy
Describing the situation in Mariupol as a "tragedy" and "hell," Zelenskyy said, "I know that it's not tens, but thousands of people, different people, who have been killed there and thousands wounded." However, he maintained that Russia would not be able to conceal the evidence of all this. "It's just such a number, it's thousands of people, it's impossible to hide," he added.
Russia burned families, they are Nazis: Zelenskyy
Zelenskyy claimed Russia had already attempted to conceal evidence of crimes in Bucha outside of Kyiv and several nearby communities. Accusing Moscow of widespread civilian killings, he said, "They burned families... Yesterday we found again a new family: father, mother, two children. Little, little children, two. One was a little hand, you know," Zelenskyy said. "That's why I said 'they are Nazis,'" he added.
What did Zelenskyy say on peace talks?
Zelenskyy on Wednesday also talked about the ongoing peace talks with Russia and said that "they will have to take place anyway." "I think it is difficult to stop this war without it (the peace talks)," he said. However, he maintained that he had a "tough time" bringing himself to continue the talks with Moscow "because we understand who we are dealing with."