India condemns Bucha killings at UNSC, seeks impartial probe
India condemns Bucha killings at UNSC, seeks impartial probe
Written by
Manzoor-ul-Hassan
Edited by
Abhishek Sharma
Apr 06, 2022, 01:03 pm
3 min read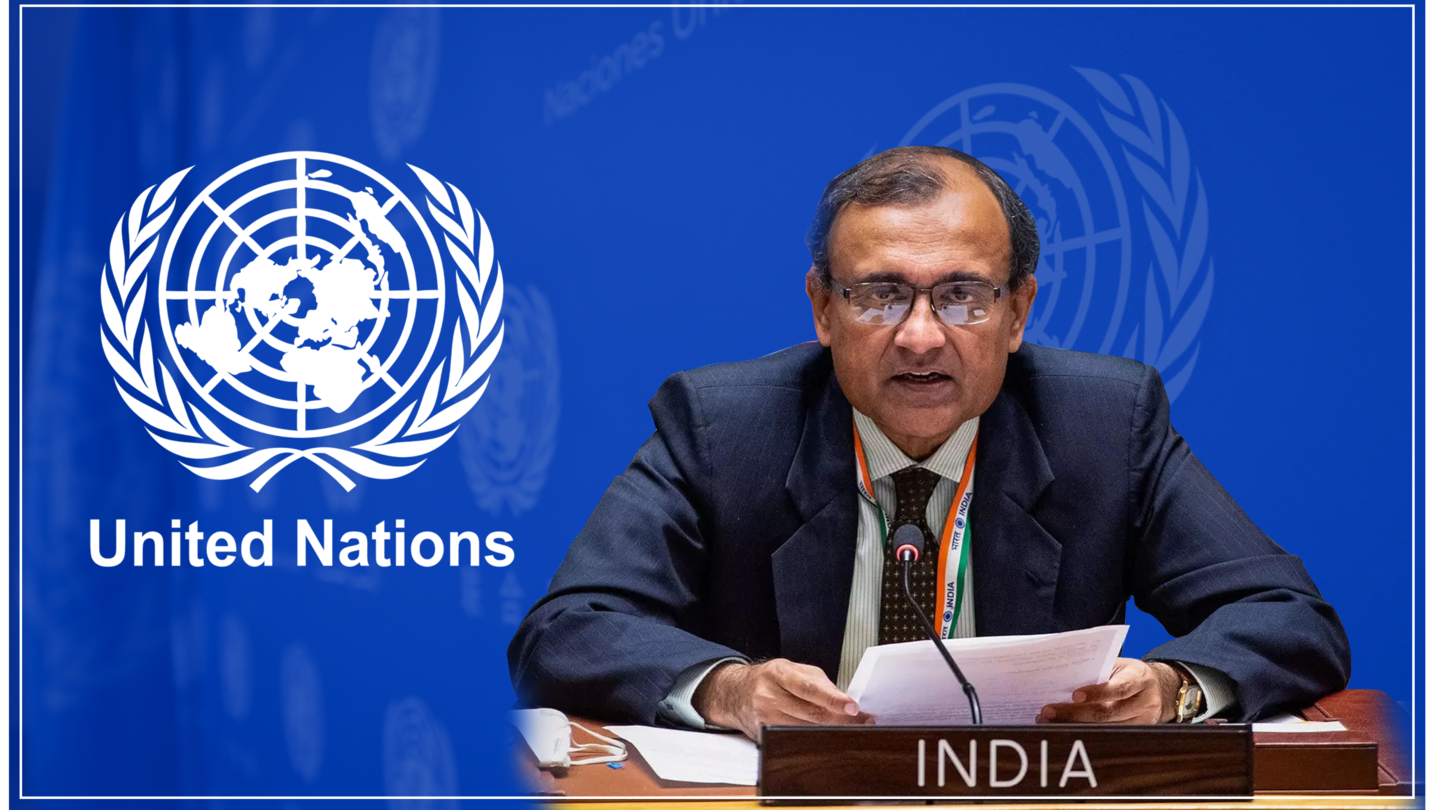 India strongly denounced the civilian killings in the Ukrainian town of Bucha at the United Nations Security Council (UNSC) on Tuesday. It also backed the idea of an impartial probe into the matter. The remarks were made by TS Tirumurti, India's permanent representative to the United Nations, at the UNSC meeting on Ukraine, which was also addressed by Ukrainian President Volodymyr Zelenskyy.
Why does this story matter?
Russia is facing global condemnation after the discovery of hundreds of civilian bodies lying in the open and hastily excavated graves after Russian troops retreated in the Bucha suburb outside the capital Kyiv.
According to Ukrainian human rights advocates, between 150 and 300 dead are lying in a mass grave outside a church in the suburb.
Reports of civilian killings 'deeply disturbing': India
"The situation in Ukraine has not shown any significant improvement since the Council last discussed the issue. The security situation has only deteriorated, and its humanitarian consequences," said Tirumurti during his address. He added that "recent reports of civilian killings in Bucha are deeply disturbing. We unequivocally condemn these killings and support the call for an independent investigation."
'Diplomacy, dialogue must to resolve conflict'
"We have emphasized right from the beginning of the conflict the need to pursue the path of diplomacy and dialogue. When innocent human lives are at stake, diplomacy must prevail as the only viable option," Trimurthi said
UN chief expresses shock over killings
Meanwhile, UN Secretary-General Antonio Guterres said he will never forget the "horrifying images of civilians killed in Bucha" and asked for an impartial inquiry. "I am also deeply shocked by the personal testimony of rapes and sexual violence that are now emerging," he said. Notably, images and videos of people lying dead on Bucha's streets sparked international outrage against Moscow.
Ukrainian President Zelenskyy's address at UNSC
"I returned from the city of Bucha yesterday, liberated from Russian troops. There is not a single crime they have not committed," Ukrainian president Volodymyr Zelensky said in his virtual address to UNSC. He compared Russia's alleged war crimes in Ukraine to that of the Islamic State (Daesh), and demanded full accountability through a tribunal.
Russia rejects accusations as 'fake'
Russia has explicitly denied charges that its soldiers killed people in Bucha, claiming that photographs of bodies filling the streets were 'fakes.' The facts and timing of the events in Bucha, according to Kremlin spokesperson Dmitry Peskov, do not corroborate Ukraine's account of events. "Russian experts at the Ministry of Defence have identified signs of video fakes and different fakes," he stated, without elaborating.
The war between Russia and Ukraine entered the 42nd day on Wednesday. So far, Russia has completely destroyed several cities in Ukraine. At the same time, it is being condemned all over the world for the killings of civilians in Bucha town. The Ukrainian military says they have evidence of war crimes. However, Russia has consistently denied this.