Russian shelling continues, 7 civilians killed while leaving Kyiv: Ukraine
Russian shelling continues, 7 civilians killed while leaving Kyiv: Ukraine
Written by
Siddhant Pandey
Mar 13, 2022, 11:03 am
3 min read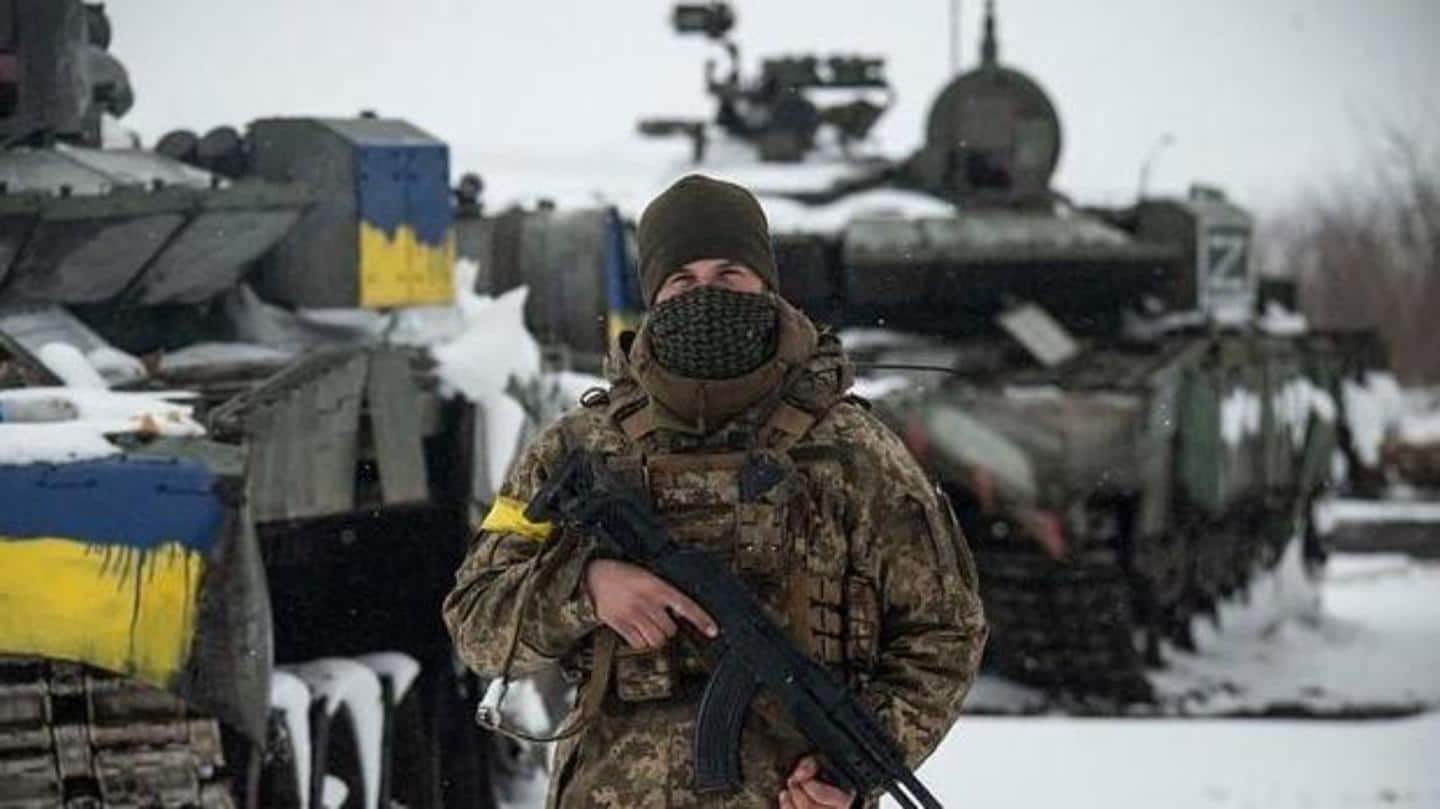 Seven civilians, including a woman and a child, were killed as Russian forces shot at people trying to evacuate Kyiv, Ukraine's Defense Ministry said. The deceased civilians were trying to evacuate via a previously "green" corridor, it said. Meanwhile, the Russian convoy approaching Kyiv lay some 25 km from the heart of the city, the UK's Defense Ministry said on Saturday.
Russians shot at column of women, children: Ukraine
The Ukrainian Defense Ministry tweeted, "Russians shot at a column of women and children in Kyiv region, who were trying to evacuate along a previously agreed 'green' corridor. The result of this brutal act - seven dead. One of them is a child." However, the Defense Intelligence of Ukraine said that the route had not been an agreed-upon "green corridor."
Satellite footage shows intense damage near Kyiv
Separately, satellite imagery showed that a village just 50 km from Kyiv sustained severe damage due to Russian strikes. The visuals showed a large hole in an apartment building and several others had sustained damages to their northern facades. Schools and a kindergarten were also among sites that appeared damaged. Notably, Russia has repeatedly claimed that they are only striking military sites.
Mariupol in 'disaster phase now'
Satellite imagery from Mariupol showed apartment buildings and gas stations on fire. An emergency coordinator for Doctors Without Borders told CNN that Mariupol is in the "disaster phase now." Separately, multiple explosions were heard near the northwestern city of Lviv at 6 am on Sunday (local time). Russia's attacks have recently shifted to the western part of Ukraine as well.
Ukrainian President Zelenskyy calls for more aid
Ukrainian President Volodymyr Zelenskyy said that "a few small towns just don't exist anymore. He said, "They are just gone." Zelenskyy further said that 12,729 Ukrainians evacuated the country safely on Saturday, adding that the humanitarian corridors have been "working." However, he reiterated his plea to allies for more aid. "It is for all of Europe," said the president.
Melitopol Mayor Ivan Fedorov kidnapped
In other news, Ivan Fedorov—the elected mayor of Melitopol—was reportedly kidnapped on Friday. Fedorov was seen being taken away from a government building by armed men. Melitopol is under Russian control now. Galina Danilchenko was appointed the new mayor on Saturday.
Russia threatens US against helping Ukraine militarily
Meanwhile, Russia has warned the United States against sending weapons to Ukraine. Russia has threatened that supplies of western weapons to Ukraine could be "legitimate targets" The US recently directed $200 million in defense aid and services to Ukraine. This aid would also include military education and training. Ukrainian President Zelenskyy has called for more military aid.
West avoids further escalation
Western countries remain cautious in their aid to Ukraine so as to avoid any further escalation in the Russia-Ukraine war. Zelenskyy has repeatedly called for the Ukrainian airspace to be declared a "no-fly zone." However, this call has largely been ignored.
US imposes sanctions on Russian 'elites, leaders, oligarchs'
Further, the US Treasury Department on Friday imposed sanctions on Russian "elites, leaders, oligarchs" along with some of their family members. The department said the sanctions were imposed on them for "enabling Putin's war against Ukraine." Three family members of Dmitry Peskov, the spokesperson for Russian President Vladimir Putin, are among those slapped with the fresh sanctions.