Russia would pay 'severe price' if it uses chemical-weapons: Biden
Russia would pay 'severe price' if it uses chemical-weapons: Biden
Written by
Pratyush Deep Kotoky
Mar 12, 2022, 10:37 am
2 min read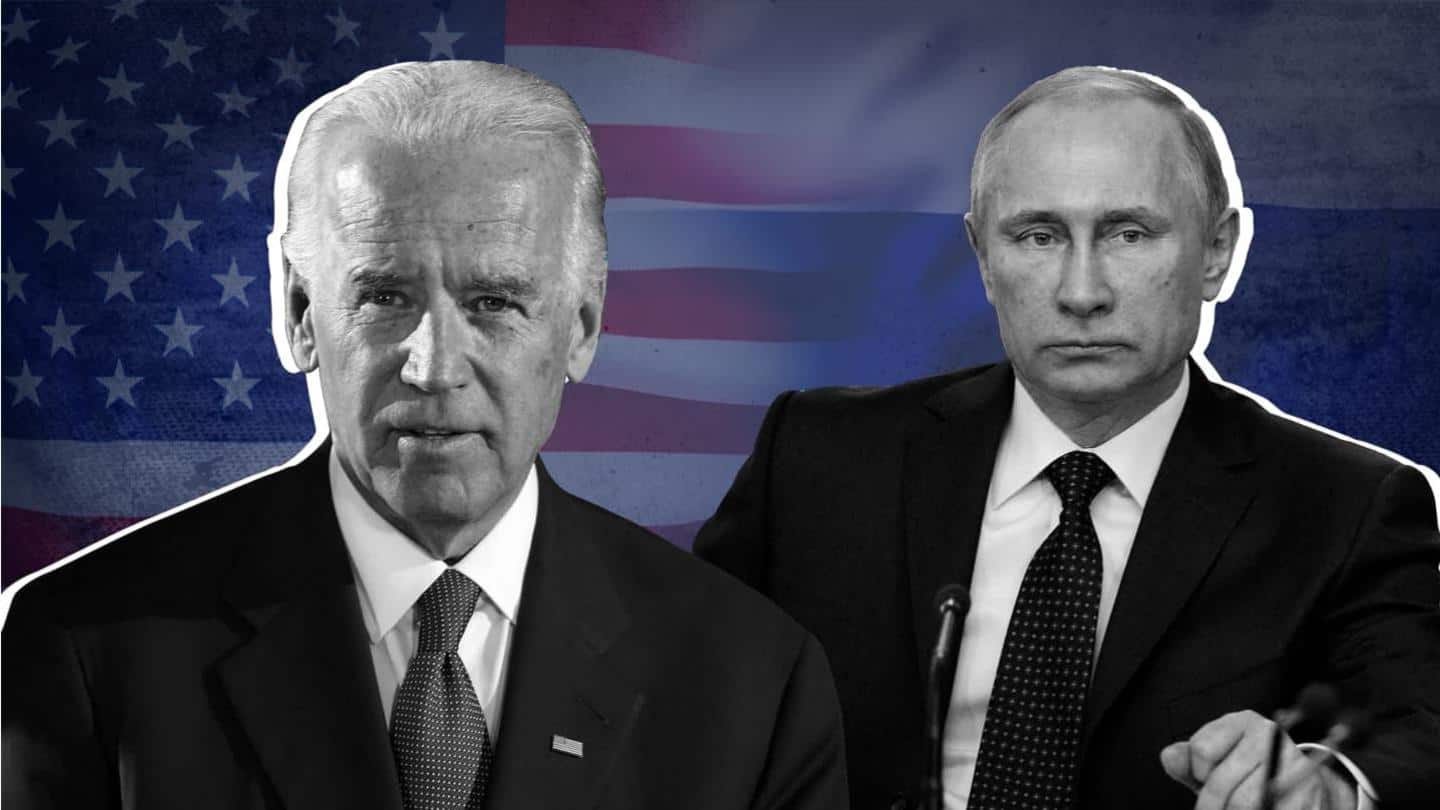 United States President Joe Biden on Friday warned that Russia would pay a "severe price" if it used chemical weapons in Ukraine. "I'm not going to speak about the intelligence, but Russia would pay a severe price if they used chemicals," Biden said while announcing a raft of fresh sanctions against Moscow. Biden also pledged to avoid provoking Russia into "World War III."
Why does this story matter?
Biden's statements came as a response after Russia accused Ukraine and the US of developing biological and chemical weapons.
Meanwhile, at Russia's request, the UN Security Council held an emergency meeting on Friday on Ukraine's alleged manufacture of biological weapons.
However, Western nations term Russia's accusations as a ploy to lay the ground for Moscow's own possible use of such weapons in the conflict.
Direct NATO-Russia confrontation would trigger World War III, warns Biden
The US, among other Western nations, has been helping Ukraine by sharing intelligence and providing weapons worth millions of dollars such as anti-aircraft and anti-tank missiles. However, Biden again underlined American forces will not fight in Ukraine. "We will not fight a war against Russia in Ukraine. Direct confrontation between NATO and Russia is World War III—something we must strive to prevent," Biden said.
Biden moves to end normal trade relations with Russia
Meanwhile, Biden on Friday also moved to end normal trade relations with Russia to further increase economic pressure on President Vladimir Putin. If approved by the US Congress, the move will allow the administration to impose new tariffs and sanctions in response to the Kremlin's invasion of Ukraine. This is in line with a similar action taken by the Group of Seven (G-7) countries.
What did Russia allege about US-sponsored bio weapon?
The Russian Defense Ministry alleged the US has been supporting research that could allow the spread of diseases through wild birds migrating between Russia and Ukraine. "Biolaboratories set up and funded in Ukraine have been experimenting with bat coronavirus samples," it added. While Russia's accusations have been amplified by China, the White House rejected the accusations, saying it only reflects Russian intentions in Ukraine.
Moscow leveled similar accusation against US in 2018
Earlier in 2018, too, Moscow had accused the US of secretly carrying out experiments on biological weapons in a laboratory in Georgia. Notably, like Ukraine, Georgia is also a former Soviet republic and has ambitions to join NATO and the European Union.