Massive explosion at a night market in southern Philippines
Massive explosion at a night market in southern Philippines
Sep 03, 2016, 12:50 pm
3 min read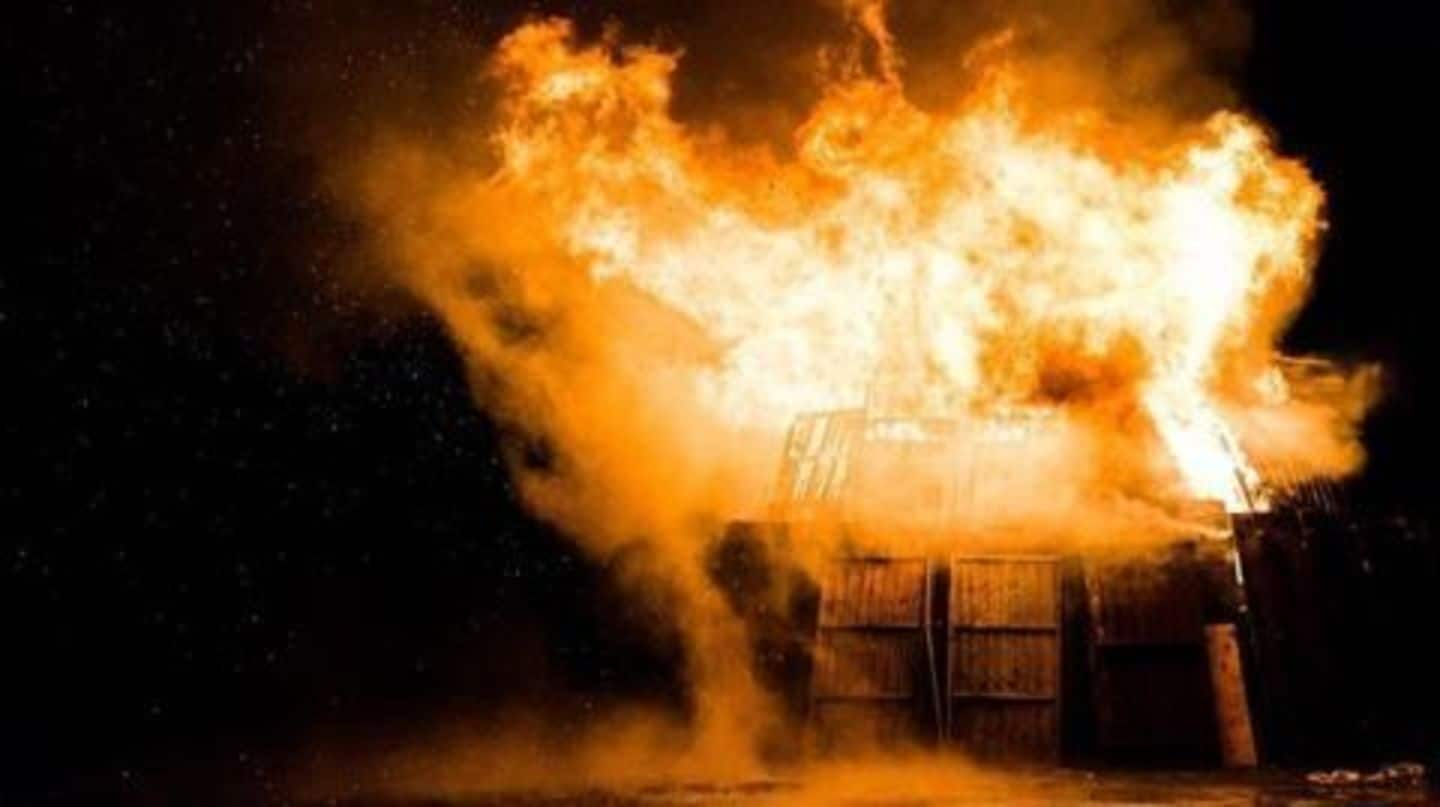 An explosion at a night market in Davao killed at least 14 people and injured 70, according to local news agencies. The terror incident occurred in a sensitive area that is already on high-alert due to a military offensive against the Abu Sayyaf group. Initial witness reports were contradictory; some suggested a cooking gas tank exploded whereas others hinted at the use of explosives.
Davao is situated in Mindanao, a large island in the south that has been beset with Islamist insurgency for decades. The city has however been relatively peaceful. It is the hometown of the current Philippines President. He served as Davao's Mayor for 22 years before winning the presidential elections in May. Friday night's explosion took place outside a high-end hotel, Marco Polo in Davao.
Abu Sayyaf is a violent extremist group that split from the Moro National Liberation Front, a Philippines separatist movement in 1991. The group is loosely affiliated with the Islamic State and is notorious for kidnappings and making millions of dollars out of ransom. There is an ongoing military offensive against them as it aims to establish an 'independent Islamic state' on the Mindanao island.
Aftermath of the explosion
Television footage showed plastic chairs strewn about and bodies lay scattered for several hours after the explosion took place. Philippines President declared the incident as a terror attack; check points were set up on roads leading to the city and the military and police were authorized to search cars and frisk people In the capital, Manila, police forces were put on full alert.
Shortly after the extremist Abu Sayyaf group claimed responsibility for the attack on Davao City, Philippines President Rodrigo Duterte declared 'a state of lawlessness'. Initially it was intended to be limited to the island however was soon extended countrywide. He did not indicate if this was for a limited number of days. However, he assured the public, that it was "not martial law".
What is a 'state of lawlessness'?
The Constitution allows the President to become the Commander-in-Chief of all the armed forces in the Philippines and to call upon them "to prevent or suppress lawless violence." Essentially, this would mean a significant increase in deployment of soldiers and policemen across the country. Enforcement agencies would set up more checkpoints across cities and curfews may also be imposed when required.
Earlier instances of 'state of lawlessness'
The last instance of a Philippine President declaring 'a state of lawless violence' was 13 years ago. Incidentally it was imposed in Davao City and was in response to multiple bombings outside 3 mosques shortly before President Gloria Arroyo was scheduled to visit the city.