Teen, who killed 10 at Texas school, described as loner
Teen, who killed 10 at Texas school, described as loner
May 19, 2018, 12:33 pm
2 min read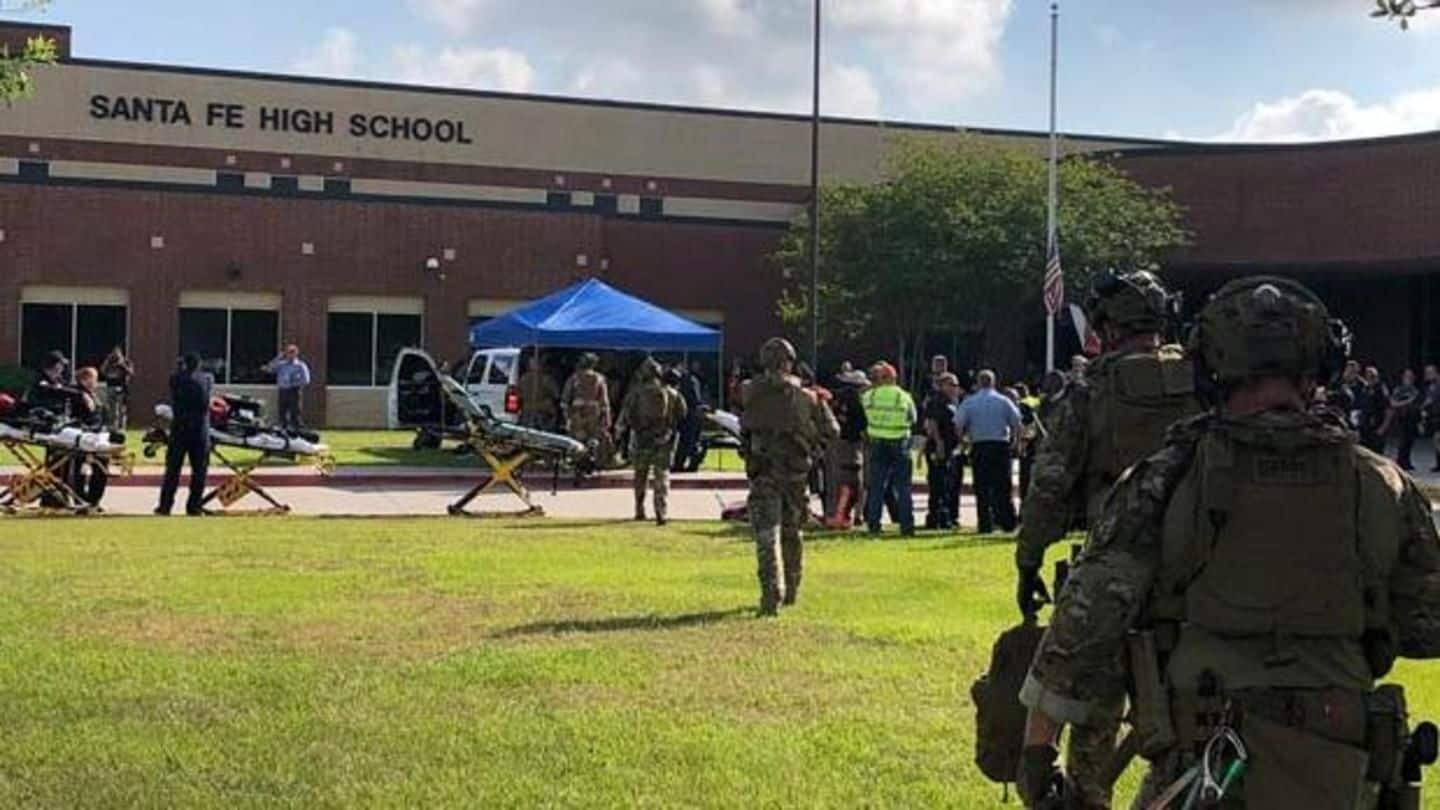 The Santa Fe High School in southeast Houston joined the long list of United States' campuses, where students and faculty have been killed by gunmen. The 17-year-old teen, Dimitrios Pagourtzis, who opened fire at his own school was a quiet loner, his classmates told. Pagourtzis' spray of gunfire on Friday killed nine students and a teacher. This incident once again puts the spotlight on the need for stricter gun laws.
After shooting, Pagourtzis wanted to commit suicide
Pagourtzis is said to have obtained the shotgun and pistol from his father. Texas Governor, Greg Abbott said his father is likely to have acquired weapons legally. Initial probe revealed Pagourtzis wanted to commit suicide after the shooting. "He didn't have the courage to commit suicide," Abbott said. At a brief court hearing on Friday, Pagourtzis was charged with capital murder and was denied bail.
Shooter wanted his story to be told, spared closed ones
Investigators revealed Pagourtzis refrained from killing people he was close to, as he wanted his story to be told. They also discovered a T-shirt on Pagourtzis' Facebook page that read, 'Born to Kill'. However, there were no definite signs that he was planning an attack. "Here, the red flag warnings were either non-existent or very imperceptible," Abbott told reporters.
Donald Trump extends condolences to bereaved families
We grieve for the terrible loss of life, and send our support and love to everyone affected by this horrible attack in Texas. To the students, families, teachers and personnel at Santa Fe High School – we are with you in this tragic hour, and we will be with you forever... pic.twitter.com/LtJ0D29Hsv

— Donald J. Trump (@realDonaldTrump) May 18, 2018
School shooting in US getting deadlier with each day
As per a CNN report, one school witnessed shooting per week in 2018. Till now, 22 incidents of mass-shootings have been reported. On February 14, a 19-year-old man gunned down 17 unsuspecting students and adults in Florida, resulting in a nationwide outrage. The survivors led a 'March For Our Lives' protest in Washington demanding an end to gun-related violence.