Is the White House crumbling from within?
Is the White House crumbling from within?
Written by
Shiladitya Ray
Sep 08, 2018, 12:43 am
4 min read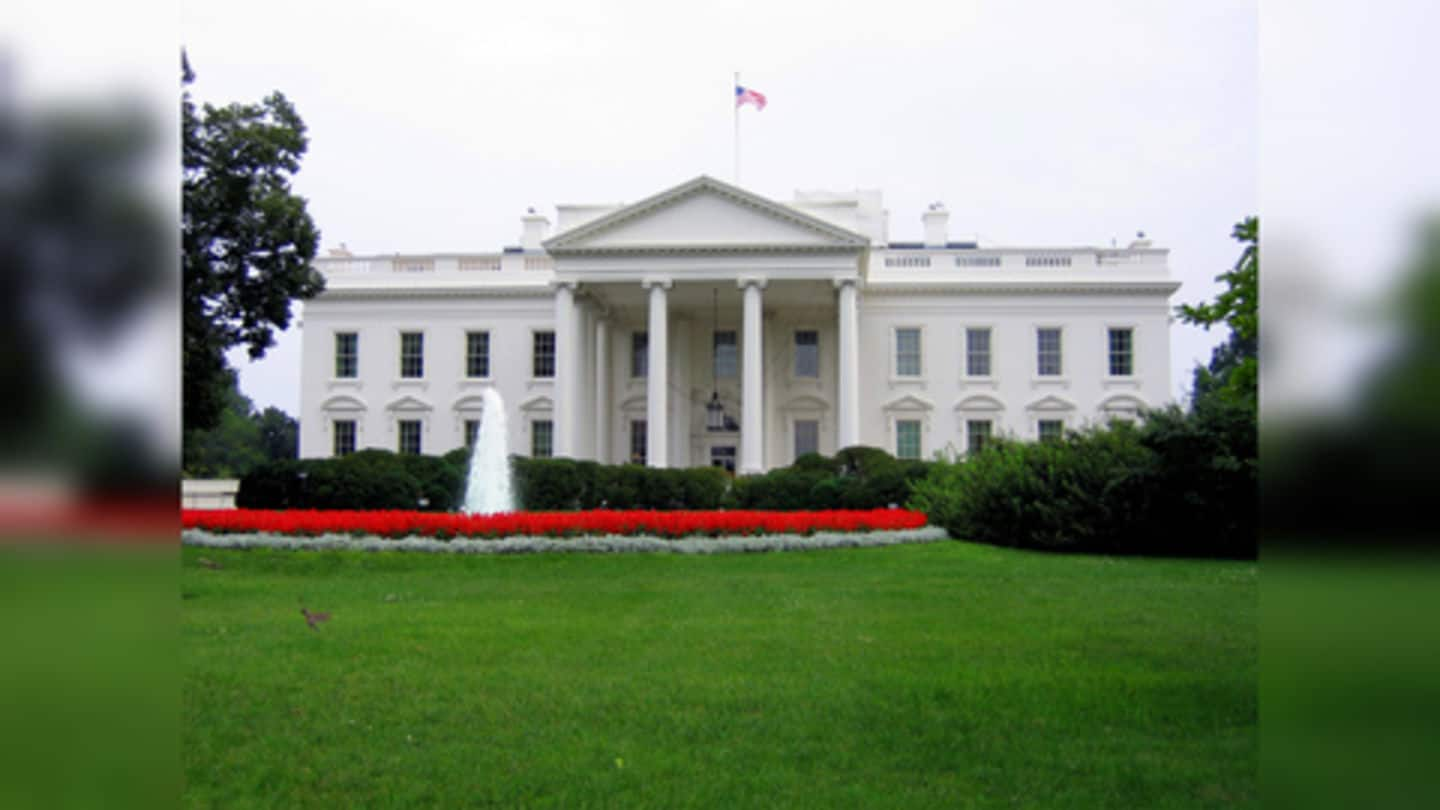 Following harrowing revelations by legendary journalist Bob Woodward, and by an anonymous senior official about fault lines within the Trump administration, chaos, suspicion, and uncertainty have gripped the White House. Senior officials have denied their involvement, President Trump is raging on Twitter, political commentators are engaged in debate, and a witch hunt is on. What does this mean for the Trump's Presidency? We decode.
Woodward reveals startling details about internal conflicts
While sparse reports about internal resistance on part of Trump administration officials have been coming in ever since Trump took power, Bob Woodward's upcoming book, "Fear: Trump in the White House" described internal conflicts within Trump's inner circle in startling detail. Describing the 'resistance' against the President as an "administrative coup d'etat", Woodward's book sheds light on the instability within the White House.
Trump admin staff mired in a perpetual "nervous breakdown"
From Trump's former chief economic adviser Gary Cohn deciding to steal papers off the President's desk, to former secretary of state Rex Tillerson calling Trump a "fucking moron", Woodward, in excruciating detail, paints a picture of internal conflicts and turbulence within Trump's inner circle. Woodward, additionally, highlights how Trump administration staff are in a perpetual "nervous breakdown", trying to control an angry, paranoid President.
The anonymous Op-Ed that followed Woodward's book
If Woodward's book wasn't inflammatory enough, a New York Times Op-Ed published anonymously by a senior Trump administration official revealed further evidence of the 'resistance'. Calling Trump "impetuous, adversarial, petty and ineffective," the anonymous author praised the "unsung heroes" within the White House who keep the mercurial Trump from taking decisions that are detrimental to the United States.
Trump has exploded following the two accounts
Back-to-back exposes about the tense relations within the White House, of course, did not sit well with President Trump. Allegations of Woodward's book being 'fictional' and the Op-Ed amounting to treason were made. Trump has also taken to Twitter to lambast these accounts of the White House's inner workings, and a witch hunt is on to identify the mysterious author of the Op-Ed.
Trump rants on Twitter about the Op-Ed
Does the so-called "Senior Administration Official" really exist, or is it just the Failing New York Times with another phony source? If the GUTLESS anonymous person does indeed exist, the Times must, for National Security purposes, turn him/her over to government at once!

— Donald J. Trump (@realDonaldTrump) September 5, 2018
Denials have poured in, but we shouldn't jump to conclusions
Given the sensitive nature of the issue, senior White House officials were quick to deny any involvement in the Op-Ed or Woodward's book, among which, the latter particularly states many officials by name. Without jumping to conclusions about Woodward's credibility, it should be noted that Woodward and Bernstein's source in the infamous Watergate scandal, 'Deep Throat', also denied involvement almost till his death.
'Deep Throat' had kept his identity secret for years
For those unaware, the Watergate scandal forced US President Richard Nixon to resign in 1974. Woodward and Bernstein's source, 'Deep Throat', was Mark Felt, the deputy director of the FBI in the Nixon administration. Felt only revealed himself as the source prior to his death.
The revelations point towards Trump's inability to lead
While there's no doubt about Trump's inability to generate widespread approval, a disturbing implication of the revelations is the mistrust with which Trump is viewed, even among Republicans, and within his inner circles. The possibility that Trump's own followers might be talking behind his back and criticizing his decisions can hardly be seen as the trademark of a decent, forget great, leader.
Calls for Trump's impeachment could be raised
Even if we conservatively assume that there's some truth in these accounts, it spells trouble for the Trump's Presidency, especially with the mid-term elections around the corner. If Trump administration staff is indeed resorting to office backstabbing and private betrayals to keep Trump in check, it might not be long till calls for his impeachment are raised.