Congratulating Army for battling terrorism, Imran speaks about way forward
Congratulating Army for battling terrorism, Imran speaks about way forward
Sep 07, 2018, 03:54 pm
2 min read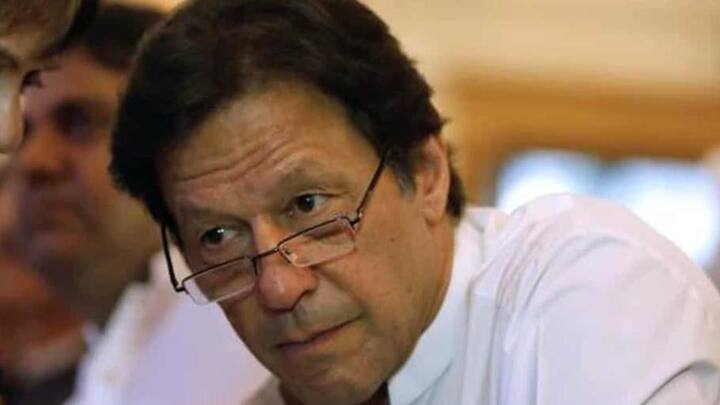 Pakistani PM Imran Khan, on Thursday, said Pakistan will not fight wars of other countries, and insisted the foreign policy of his government will be in national interest. Speaking at a function organized by the Army on occasion of Defense and Martyrs Day in Rawalpindi, Khan asserted no one has fought terrorism like the Pakistani Army. The function was attended by eminent personalities.
Opposed war since beginning, says Khan
The Pakistan Tehreek-e-Insaf (PTI) chief said he was against the war since the beginning and spoke about loss. "We will not become part of a war of any other country," he added. Praising the Army, he said their contribution in making country safe against all threats was unparalleled. "No other nation has fought the war on terror like the Pakistan Army," he said.
Free from political hindrance, Army is about merit, says Khan
Further, Khan said the Army was the only institution in the country where there was no political interference and everything was done on the basis of merit. He said regarding the issues faced by the nation, both the Army and administration were on the same page. Notably, Khan also mentioned schools, hospitals, and equality, in lines of the first Muslim state of Medina.
Khan speaks about one goal: making Pakistan great
"The government will bring meritocracy and transparency in all sectors by following golden principles of the state of Medina. We are rich with minerals, diverse topography and four seasons and only need is working honestly to realize goal of making country great," Khan said.
In address, Khan also touches Kashmir issue
Addressing the Kashmir issue, Khan said, "The resolution of Kashmir issue according to the United Nations resolutions was indispensable." He called for friendly relationships with the neighbors, and the entire world in general, and said, "Pakistan believed in peaceful coexistence." He even promised his country will continue to fight against terrorism till the end.
Separately, Army Chief says Pakistan learned from 1965, 1971 wars
Separately, Army Chief General Qamar Javed Bajwa said Pakistan learned a lot of lessons from the 1965, 1971 wars, and the Army made defense impregnable by developing nuclear weapons. "More than 70,000 people have been killed and injured due to militancy in the country. The economic losses and burden on national exchequer are in addition to human losses," he said.