New H-1B rules proposed, might benefit some Indians
New H-1B rules proposed, might benefit some Indians
Written by
Shiladitya Ray
Dec 01, 2018, 01:16 pm
3 min read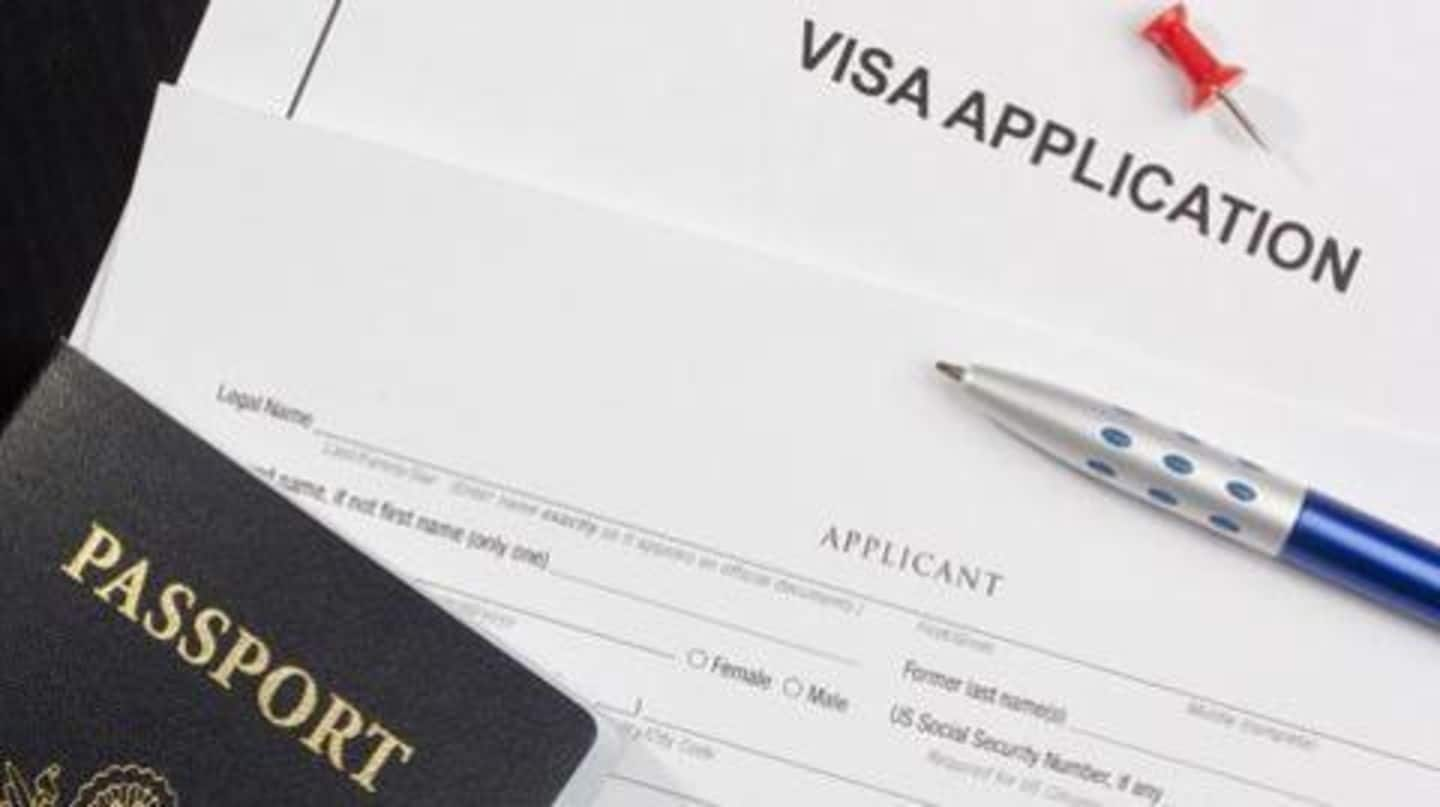 In yet another shake-up of H-1B visa rules, the Trump administration, on Friday proposed major changes to the H-1B application process. The aim of the new proposition is to award the visa to the most skilled and the highest paid foreign workers. The proposition comes on the back of the Trump administration announcing electronic pre-registration for H-1B visa applications. Here's more.
Electronic pre-registration required; visa lottery order has been reversed
The notification on the new rules, released on Friday, requires companies employing people through the H-1B route to electronically register with the US Citizenship and Immigration Services (USCIS) during a designated registration period. Further, it reverses the order in which the H1-B visa lottery is carried out. Annually, the US awards 65,000 H-1B visas, and an additional 20,000 visas are awarded to advanced degree-holders educated in the US.
H-1B visas are allotted through a lottery process
Since the number of applicants far exceed the annual H-1B quota, the USCIS allots H-1B visas through a random lottery process. In 2018-19, 1.9 lakh H-1B visa applications had been filed. Interestingly, Indians typically secure around 60% of H-1B visa allotments.
How the new lottery system differs from the older one
Under the current lottery process, the USCIS randomly selects 20,000 applicants from a pool of US advanced degree holders, then puts remaining applications in the larger pool, and randomly selects 65,000 applicants. However, under the new process, all applicants would first be put in the same pool, and 65,000 applicants would be randomly selected. Then, all unselected US advanced degree-holders would be put into the pool reserved for them, and 20,000 applicants would be selected.
What the new process means in general
According to the Department of Homeland Security (DHS), the new process would lead to an increase of 16% in the number of selected H-1B beneficiaries who hold a master's degree or more advanced degrees from an educational institute in the US. However, according to USCIS estimates, the changes would result in a 3% increase in the number of H-1B visas going to such applicants.
How are Indians affected by the change
That said, considering the preferential treatment being given to advanced degree holders educated in the US, Indians might reap some benefits. As of now, 95,651 Indians are pursuing advanced degrees in the US, and 75,390 Indians are engaged in practical training after graduation. Given the new preference for US advanced degree holders, US-educated Indians could get a chunk of the new H-1B visa allotments.
The proposition has been opened for public comments
However, it should be noted that the proposed rule has not been finalized and has been put out for public comments. Comments will have to be submitted starting December 3, and must be received on or before January 2.