Trump thanks Modi for Hydroxychloroquine, latter says "we'll win together"
Trump thanks Modi for Hydroxychloroquine, latter says "we'll win together"
Apr 10, 2020, 12:28 am
2 min read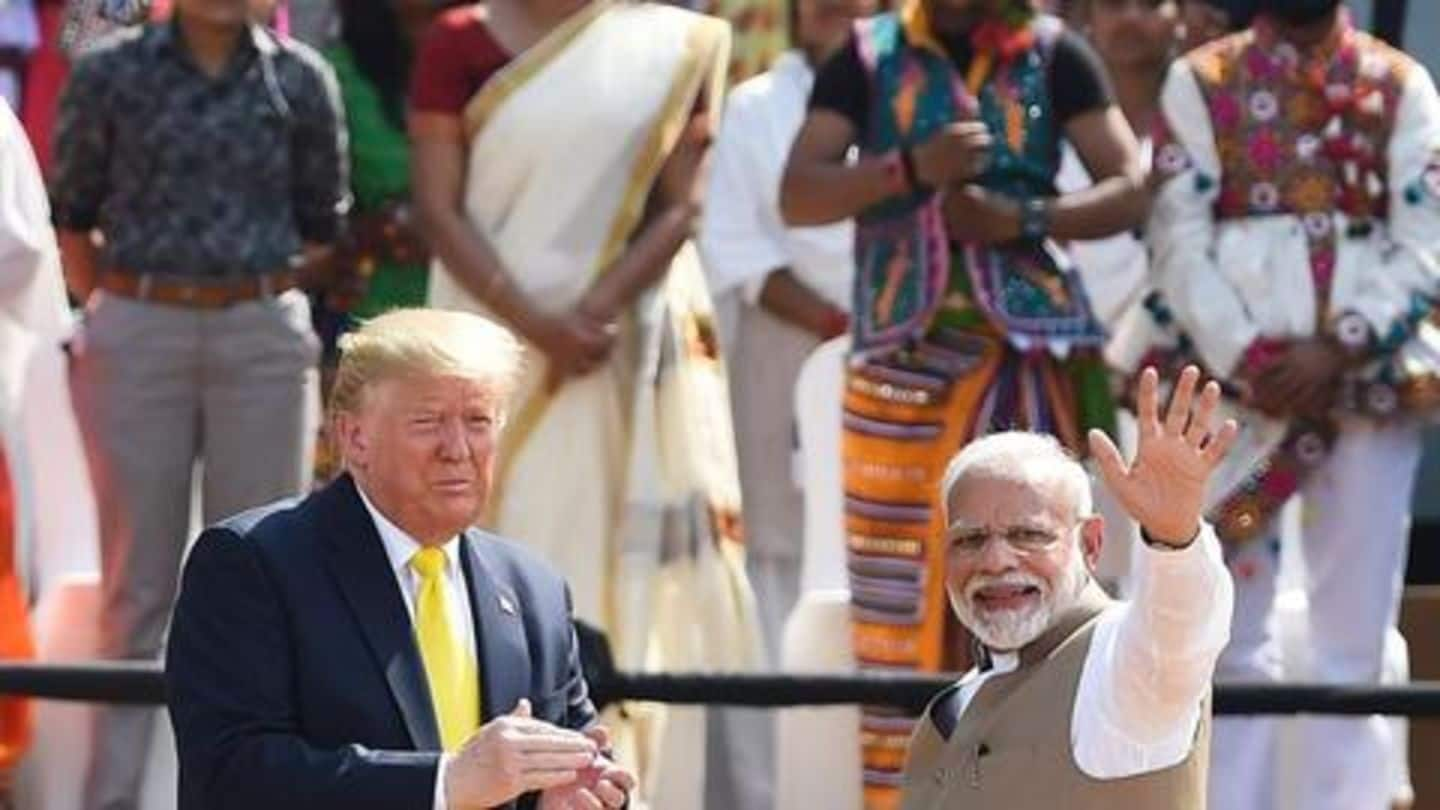 As India agreed to export a batch of Hydroxychloroquine to the United States, the gesture was appreciated by US President Donald Trump who said he will not forget this contribution. Acknowledging his thank-you note this morning, Prime Minister Narendra Modi said India and US partnership is stronger than ever and assured that "we will fight this (the coronavirus pandemic) together".
Recently, the anti-malarial drug, Hydroxychloroquine, gained Trump's attention. He called it a "game-changer" in the fight against COVID-19, which has infected 435,160 in the US and taken 14,797 lives. The US tops the world in terms of infected people and has trumped Spain, one of the worst-affected European nations, in the death count. The situation there is grim, to say the least.
US wanted drug which India produces in abundance
Given the current situation, Hydroxychloroquine or HCQ emerged as a drug Trump had his eyes on. The drug is produced in abundance in India, but a ban was imposed on its export. Last weekend, Washington sent a request to New Delhi asking for the drug, and the latter responded it would look into it. In India, ICMR allowed the drug's use for healthcare workers.
Trump threatened India with retaliation, then changed tone
But what triggered in a bunch of op-eds in both countries was Trump saying that India might face retaliation if it won't release the drug. The ban was lifted on humanitarian grounds later and India urged against politicizing the matter. In another interview with Fox News, Trump said, "I bought millions of doses... more than 29 million," adding that PM Modi was great.
Modi is not only helping India but humanity: Trump
Trump continued to praise PM Modi as he tweeted, "Extraordinary times require even closer cooperation between friends. Thank you India and the Indian people for the decision on HCQ. Will not be forgotten! Thank you Prime Minister @NarendraModi for your strong leadership in helping not just India, but humanity, in this fight! (sic)" Thereafter, the Indian leader thanked the US President for his words.
Times like these bring friends closer: PM Modi
Fully agree with you President @realDonaldTrump. Times like these bring friends closer. The India-US partnership is stronger than ever.

India shall do everything possible to help humanity's fight against COVID-19.

We shall win this together. https://t.co/0U2xsZNexE

— Narendra Modi (@narendramodi) April 9, 2020