Accusing WHO of being China-centric, Trump threatens to cut funding
Accusing WHO of being China-centric, Trump threatens to cut funding
Apr 08, 2020, 11:27 am
3 min read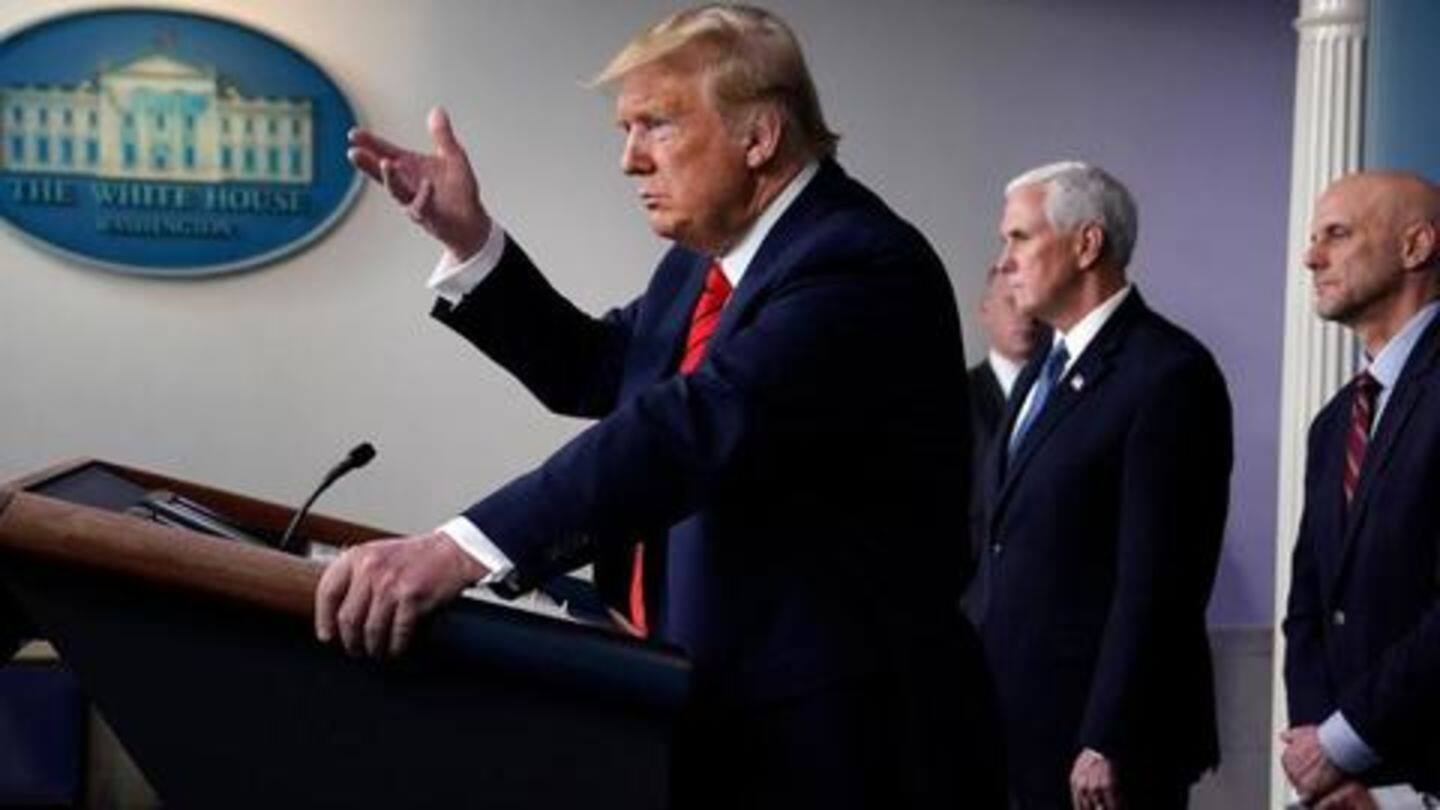 US President Donald Trump is angry that the World Health Organization (WHO), the health arm of the United Nations, didn't take strong steps to deal with the coronavirus pandemic, which landed the US in the current situation. He accused WHO of being biased towards China, the country where the outbreak started in December 2019 and said he might not release funds to the organization.
Over 12,000 have died; Trump administration is receiving flak
The situation in the US is disturbing, to say the least. In the last couple of weeks, the positive cases have spiked and the death toll is also touching the grim 1,000 mark, almost daily. 12,854 people have passed away and 400,412 have been infected, putting the Trump administration at the receiving end of criticism. Last month, Trump had declared a national emergency.
WHO has been wrong about a lot of things: Trump
On Tuesday, at the White House coronavirus task force briefing, Trump said, "They have been wrong about a lot of things. And they had a lot of information early and they didn't want to— they seemed to be very China-centric." Criticizing WHO for not being proactive, Trump went on, "They called it wrong, they called it wrong. They could have called it months earlier."
Trump threatened to cut WHO's funding
Not stopping at the berating, the US President added, "We're going to put a very powerful hold on it (the funding) and we are going to see. It's a great thing if it works but when they call every shot wrong, it's not good."
After threatening WHO, Trump went back on his words
However, when he was asked if that was the right thing to do in the middle of a pandemic, Trump backtracked his words by saying, "I'm not saying I'm going to do it but we're going to look at it." A reporter then reminded Trump that he spoke about freezing funds. Responding to this statement, he said, "No, I didn't."
Trump promised to investigate WHO's laxity
"We're going to investigate it, we're going to look at it. But we will look at ending funding, yeah, because you know what, they called it wrong, and if you look back over years even, everything seems to be very biased toward China," he added.
Neither Trump nor WHO can be given a clean chit
While Trump looked to make WHO a scapegoat, he can't be exonerated completely. The organization had labeled the COVID-19 outbreak as a public health emergency on January 30. Nearly, a month later, Trump had tweeted that coronavirus was very much in "control in the US". WHO, on its part, took a lax approach too, declaring the outbreak a pandemic only in March.
WHO officials didn't approve of Trump's choice of words
Some WHO officials have appreciated how the US handled the crisis, but they have criticized Trump's words. He was slammed for referring to coronavirus as the Chinese virus. Dr. Mike Ryan, the executive director of WHO's emergency program, said, "Viruses know no borders and they don't care about your ethnicity, the color of your skin or how much money you have in the bank."