Trump's cybersecurity panel resigns, accuses him of ignoring security issues
Trump's cybersecurity panel resigns, accuses him of ignoring security issues
Aug 29, 2017, 06:10 am
2 min read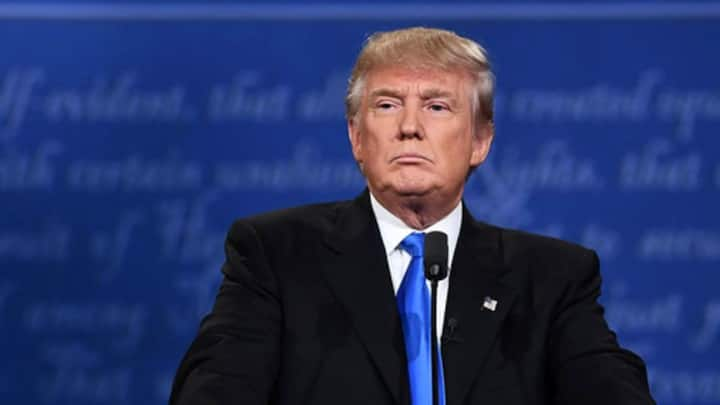 Seven members of US President Donald Trump's National Infrastructure Advisory Council (NIAC) have resigned. In a joint resignation letter, the NIAC members accused Trump of ignoring urgent national security issues and expressed concerns that the administration was undermining America's "moral infrastructure." This is the latest advisory group to resign over the outrage surrounding Trump's reaction to the recent violent white supremacists rally in Charlottesville.
1 killed after car plows through counter-protesters in Charlottesville
On August 12, white nationalists held a "Unite the Right" rally in Charlottesville in protest against plans to remove a statue of US Civil War-era pro-slavery Confederate army commander Robert E. Lee. They were met by counter-protesters. Both sides carried sticks, shields and wore helmets while some white supremacists possessed firearms. Both sides clashed before a car plowed through the counter-protesters, killing one.
Trump backtracks, blames "both sides" over Charlottesville violence
On August 16, Trump said both left- and right-wing extremists are to be blamed for the violence in Charlottesville that left one person dead and others injured. Trump's statement has reignited a political firestorm, raising questions over leadership in the face of a national crisis. Earlier, Trump was criticized for not specifically condemning violence by the Ku Klux Klan, neo-Nazi and white supremacist groups.
Experts cite Trump's failure 'to denounce violence of hate groups'
"You have given insufficient attention to the growing threats to the cybersecurity of the critical systems upon which all Americans depend, including those impacting the systems supporting our democratic election process," the resignation letter read. The group also cited Trump's failure "to denounce intolerance and violence of hate groups" when asked about the "horrific violence in Charlottesville" as one of their reasons to quit.
Indian-American data scientists among cybersecurity officials who resigned
The NIAC members were appointed by the Obama administration and included the first ever White House Chief Data Scientist DJ Patil, an Indian-American. Members of two other presidential advisory groups, including one comprising of top corporate CEOs had also resigned en masse. Trump also dissolved the Manufacturing Council and the Strategic and Policy Forum, but that's after several members of both groups had resigned.