Enough petroleum supply for countries to cut Iran oil-import: Trump
Enough petroleum supply for countries to cut Iran oil-import: Trump
Written by
Garima Bora
(PTI desk)
Nov 01, 2018, 09:21 pm
4 min read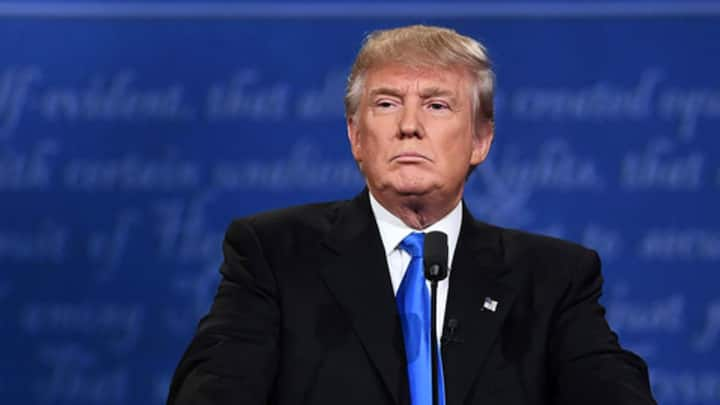 President Donald Trump said yesterday that he had determined there was sufficient supply of petroleum and petroleum products for countries to "significantly" reduce their purchase of crude oil from Iran, which is going to face US sanctions from November 5. In May, Trump pulled the US out of the 2015 landmark nuclear deal, the Joint Comprehensive Plan of Action (JCPOA) terming it as "disastrous".
Trump had issued sanctions against Iran after ending the deal
Moments after coming out of the deal, Trump signed fresh sanctions against Iran and warned countries against any cooperation with Tehran (capital of Iran) on its controversial nuclear weapons program. As per the Obama-era deal, involving five permanent members of the United Nations Security Council and Germany, Iran agreed to stop its nuclear program in exchange of relief from economic sanctions.
India finds it difficult to completely cut Iranian oil import
Trump's presidential determination- not an executive order but a kind of directive issued by the White House to the members of his administration on some policy matters- comes less than 100 hours before the deadline set by him for countries like India to bring its purchase of oil to zero from Iran by November 4. India has expressed its difficulties in following the same.
US, India apparently discussed issues over oil-import, but remain tight-lipped
However, India, whose over 80% of energy needs are imported, has still taken steps to reduce its oil purchase from Iran. Recently, senior US officials, who were in India for talks in this regard, remain tight-lipped. The White House also didn't immediately respond to questions if India's oil purchase reductions from Iran would be considered significant. Meanwhile, Trump said he'll continue monitoring the situation.
India reduced import of Iranian oil since 2011: CRS report
In its October 29 report, government agency Congressional Research Service (CRS) said India reduced its imports of Iranian oil substantially after 2011, lowering purchases to 6% of its oil imports by 2013, from over 16% in 2008. "However, since sanctions were eased, India's oil imports from Iran increased to as much as 800,000 bpd in July 2018, well above the 2011 levels," it said.
India paid Iran $6.5 billion for oil purchased in 2012-2016
The report also said Indian firms ended or slowed work on investments in Iranian oil and gas fields during 2012-2016, but resumed work after sanctions were lifted. After international sanctions were lifted, India also paid Iran the $6.5bn it owed for oil purchased during 2012-2016.
Indian leaders assert Iran didn't violate JCPOA: Report
"The degree to which Indian firms and the government of India will cooperate with re-imposed US sanctions is not certain. Indian leaders assert that Iran did not violate the JCPOA and sanctions should not be re-imposed on it," the Congressional Research Service report said. In June 2018, India and Iran agreed to use the rupee in order to maintain economic engagement.
Major Indian refiners considering cutting oil buys from Iran
Nonetheless, major Indian refiners Reliance Ltd. and Indian Oil Corporation Limited-citing a decision by the State Bank of India to cease transactions with Iran as complicating efforts to stay engaged with Iran-have announced they are considering cutting oil buys from Iran.
Pompeo says Iran world's largest sponsor of terrorism
Meanwhile, speaking on the sanctions, Secretary of State Mike Pompeo said yesterday that the US will put back in place sanctions that will be very severe on the leadership of Iran. On another show, the politician said that Iran was the world's largest state sponsor of terrorism and are "squandering the Iranian people's money," and the sanctions might "get them to change that behaviour".
Sanctions to hit Iran's economy, energy, shipping, other sectors: Paladino
State Department Deputy Spokesperson Robert Paladino told reporters the sanctions will target critical sectors of Iran's economy, such as energy, shipping, and the ship-building sectors, among others. Seconding Pompeo's claims that Iran finances terrorist organizations such as the Taliban, Paladino said, "They use these funds to support their nuclear missile programs, and these funds are used to line corrupt Iranian leaders' pockets."