Porn detectors, 'gossip tax' on the cards for Uganda
Porn detectors, 'gossip tax' on the cards for Uganda
Written by
Shiladitya Ray
Jun 27, 2018, 04:46 pm
3 min read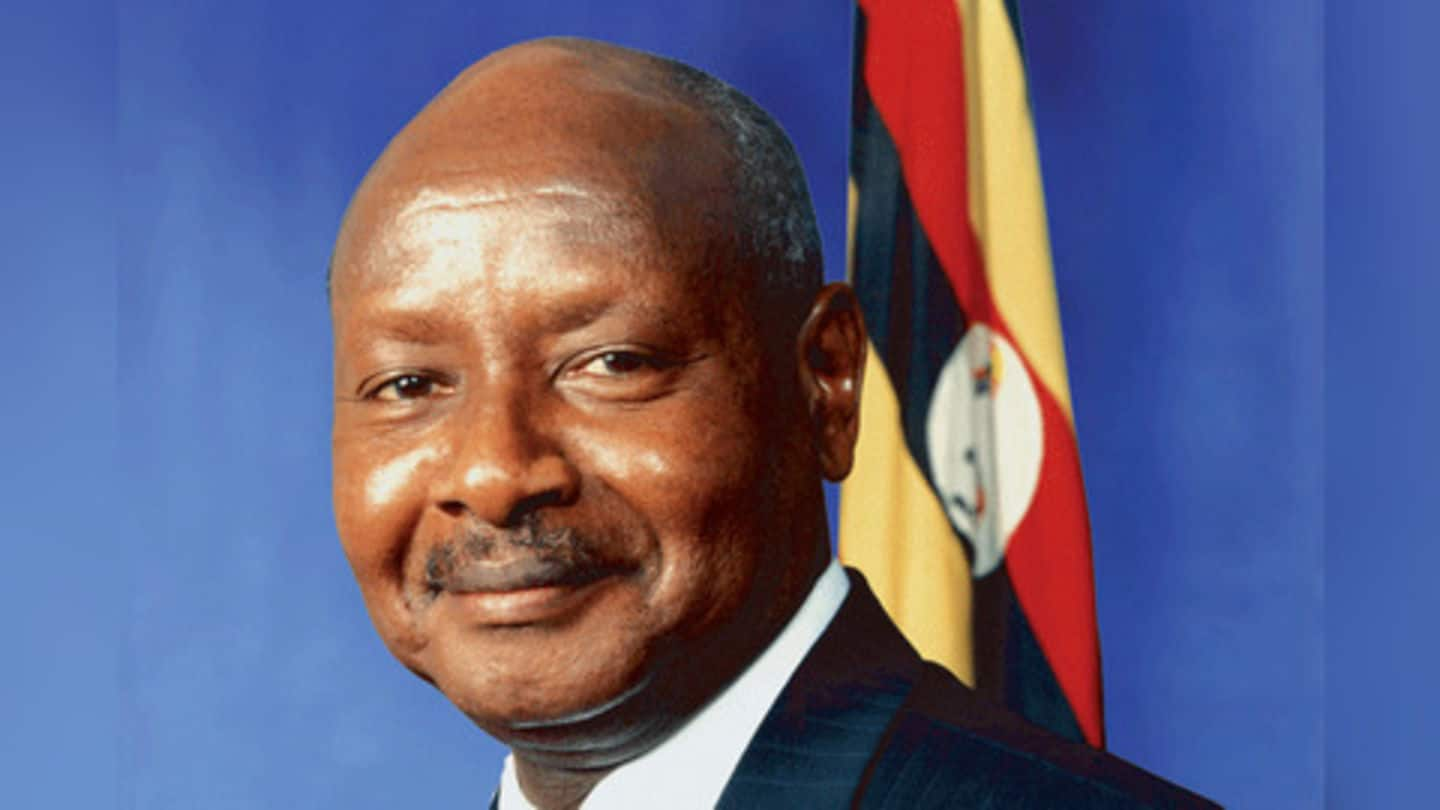 In a bid to raise revenues and clamp down on 'gossip and immorality', the Ugandan government is looking to impose tax on social media use, and claims to have devices that can scan computers for pornography. This is the Ugandan government's latest attempt to stifle free expression in the country, which has been under the iron grip of President Museveni for over three decades.
What Uganda's gossip tax is all about
The Uganda government's new "gossip tax" on social media will be effective from 1st July. Under the new regulations, the government will levy a daily 200 shilling tax on users of Facebook, Twitter, WhatsApp, Skype, and Viber. The tax will be collected by mobile service operators, and will be charged to the SIM cards used to access the aforementioned online facilities.
The gossip tax will help generate revenue and stifle opposition
East Africa's third-largest economy, Uganda, is preparing for its first oil production, but faces a budget deficit of 6.2% of GDP in the next financial year. The gossip tax, it seems, would serve two purposes - generating up to $360mn in revenue per year, and also stifling growing opposition, which is primarily expressed on social media, to the 73-year-old Museveni.
Museveni doesn't want information dissemination
"The move...is suspicious and intended to make the service expensive so that it does not spread easily. Phones have become a tool of discussion and easy dissemination of information, which Museveni isn't very happy about," said Haruna Kanaabi from local campaign group Independent Media Council.
The mysterious porn detecting device had been promised in 2016
Meanwhile, the mysterious porn detecting device, promised by authorities in 2016, will, according to local media, be able to "detect deleted or current pornographic materials stored on people's computers". The promise was made to tackle what Uganda's Ethics Minister described as "one of the deadliest moral diseases" in the country. However, the way in which such a device will work remains a mystery.
Local experts believe that the government's claims are exaggerated
According to the Observer, the mysterious device, which was described by Ethics Minister Simon Lokodo as a "server" that can "suppress pornographic material", costs a significant $88,000. Local computer experts, however, believe that the device can, in no way, scan everyone's computers or phones. Rather, it's possible that the government would work with internet service providers to block users from accessing certain online material.
Museveni's rule has seen multiple instances of regressive actions
The government's motives are understandably under question, considering that Uganda is no stranger to seeing independent media come under pressure. Notably, Twitter and other sites were shut down during the 2016 election that saw Museveni return to power yet again. Earlier, the country had also pushed for tougher prison sentence for homosexuals, but the bill was overturned over legal, and financial concerns.