Doctors successfully operate on unborn-baby, put her back in womb
Doctors successfully operate on unborn-baby, put her back in womb
Feb 14, 2019, 08:01 pm
3 min read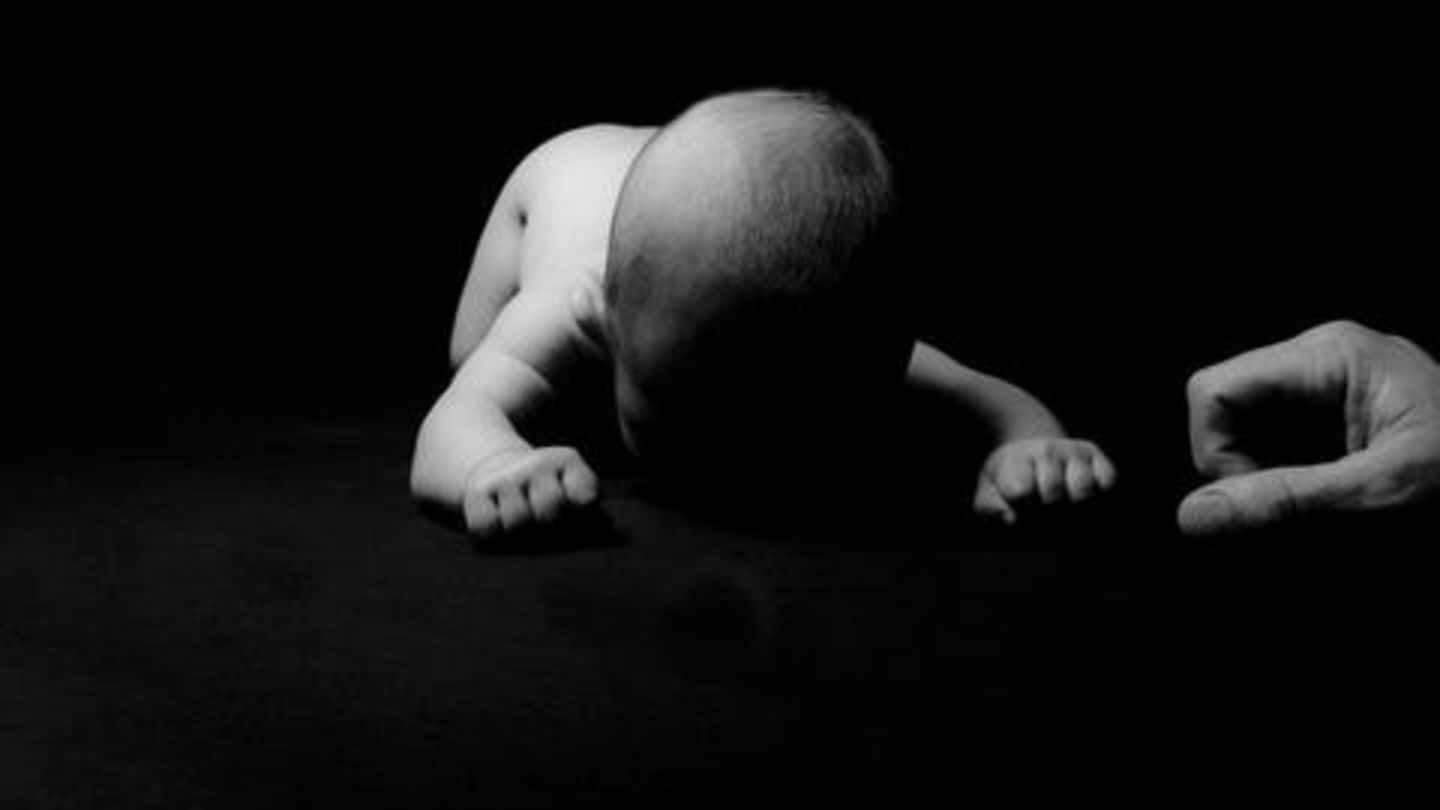 In what can be called a miracle, doctors in the UK operated on an unborn baby in a woman's womb and emerged successful. 26-year-old Bethan Simpson's baby was diagnosed with a condition that would have affected her ability to walk in future. Simpson, who was also given the option to terminate the pregnancy, besides the surgery, chose to go with the operation.
Baby had condition where her spine couldn't develop properly
Burnham-based Simpson received the terrifying news when she went for her routine 20-week scan last year. Doctors informed her that her unborn daughter did not have the correct head measurement. Later, the baby was diagnosed with spina bifida, a condition in which the child's spine, while he/she is in the womb, does not develop properly and that would affect his/her ability to walk later.
Simpson had to choose between abortion, surgery, or simply nothing
After the diagnosis, doctors presented three options in front of Simpson and her husband. First was the safest but emotionally tough and harrowing: Termination of the pregnancy. They could also opt to keep the child as it is. And, third was to do a fetal surgery. Simpson chose to do the surgery. "I couldn't bring myself to consider termination," she told media.
Fetal surgery has been done only 4 times in UK
Further, Simpson said, "I feel her kick, kick, kick, and everything else was perfectly normal." Notably, operating on an unborn baby inside the womb has been done only four times in UK, but in US, it was done many times. For the procedure, doctors would cut Simpson's womb open, fix the lesion on the baby's spine, close Simpson up and wait till the delivery.
Surgeon explains how the condition exposes nerves to toxins
Scott Adzick, surgeon-in-chief of Children's Hospital in Philadelphia explained, "With spina bifida, the neural tube, which turns into the brain and spinal cord in utero, doesn't close all the way, leaving the spinal cord and its nerves exposed to toxins in the amniotic fluid, which includes fetal urine." He added that higher the lesion on the spine, the more nerves are exposed to toxins.
She smashed surgery like you wouldn't believe, Simpson expresses happiness
On January 8, after a lot of testing, Simpson underwent the fetal surgery at the University College Hospital in London. Few days later, she announced on Facebook, "We were a success." "Her lesion was small and she smashed surgery like you wouldn't believe. I'm fragile and sore but as long as she is doing fine that all we care about." Simpson wrote.
Couple to name their daughter Elouise, meaning healthy
Simpson's daughter is due to come into the world on April and she said she doesn't know if her daughter would require extra care or needs, but she has hope. "I feel her kicking me all day and night. We see her little legs moving on the scans," she said. Simpson and her husband have decided to name her Elouise, which means healthy.