'Leave now': Biden urges Americans in Ukraine amid tensions
'Leave now': Biden urges Americans in Ukraine amid tensions
Feb 11, 2022, 03:30 pm
2 min read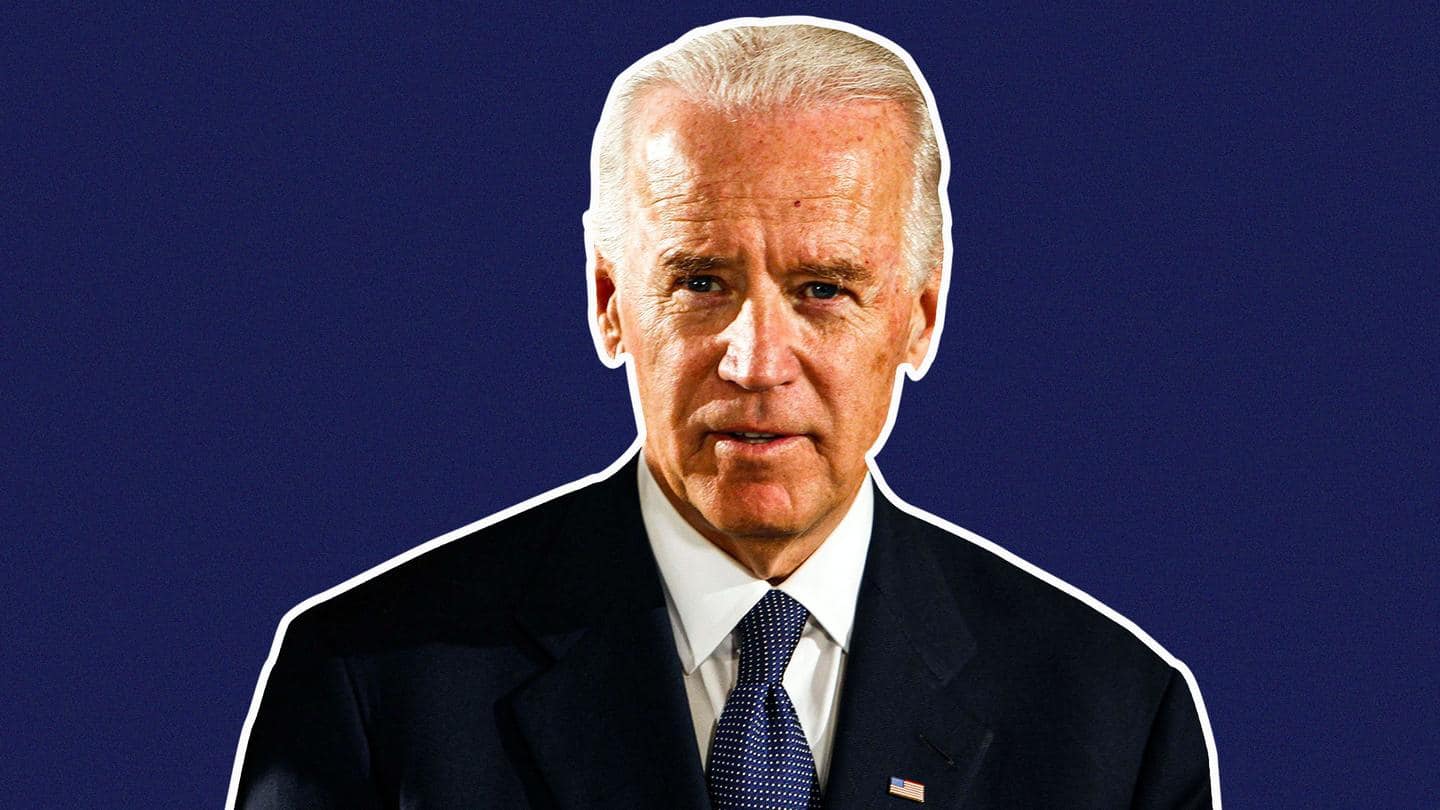 United States President Joe Biden has urged all American citizens living in Ukraine to immediately leave the country citing security concerns. His appeal comes amid increased threats of Russian military action in its former Soviet neighbor. Biden, however, added he would not send troops to rescue US citizens if Russia invades Ukraine. "That's a world war," he said.
Things could go crazy quickly, Biden says
"We're dealing with one of the largest armies in the world. It's a very different situation and things could go crazy quickly," Biden told NBC News. He, however, ruled out sending troops to rescue fleeing American citizens. "That's a world war when Americans and Russia start shooting at one another. We're in a very different world than we've ever been," he stated.
6K+ Americans in Ukraine as of October
"What I'm hoping is that if (Russian president Vladimir Putin) is foolish enough to go in, he is smart enough not to in fact do anything that would negatively impact American citizens," Biden said in the interview. In October 2021, a US State Department spokesman had estimated that about 6,600 American citizens were living in Ukraine.
Why have tensions engulfed Ukraine-Russia?
Russia has been vehemently opposing Ukraine's efforts to join NATO, a US-led international military alliance. It has demanded guarantees the alliance will stop its expansion into former Soviet republics but the demand has met with rejection from the US and NATO. Even though Russia has repeatedly denied invading Ukraine, it has amassed more than 1,00,000 troops near the border.
Russia could reach Ukrainian capital within 48 hours
According to a US military and intelligence assessment, the Russia army has the potential to launch a full-scale invasion as part of which it could reach the Ukrainian capital Kyiv within 48 hours.
Russia, Ukraine say talks have failed so far
Meanwhile, Russia and Ukraine on Thursday said they had failed to arrive at a breakthrough to end an eight-year separatist conflict in eastern Ukraine. Fighting between Russia-backed separatists and Ukrainian government forces has been ongoing in the region despite an agreement in 2015. Some 14,000 people, including civilians, have died in the bloody clashes since 2014.