US expresses concerns over Hafiz Saeed's plans to contest elections
US expresses concerns over Hafiz Saeed's plans to contest elections
Dec 20, 2017, 12:23 pm
2 min read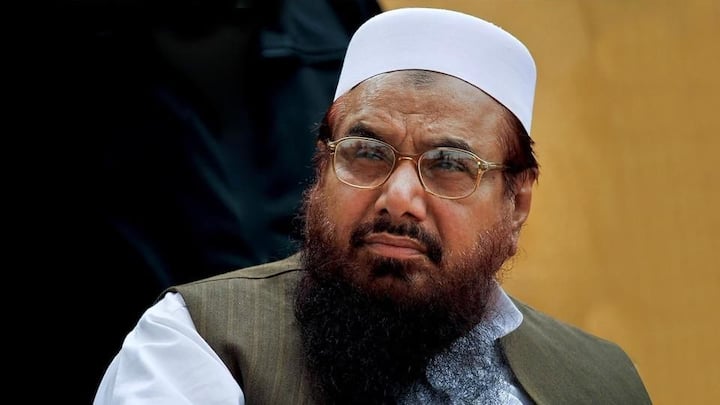 The US has expressed concerns about Jamaat-ud-Dawah (JuD) chief Hafiz Saeed's decision to contest the 2018 general elections in Pakistan. State Department spokeswoman Heather Nauert acknowledged that Saeed, the leader of the Lashkar-e-Taiba terrorist group was the "mastermind" of the 26/11 Mumbai attack. The US, along with India, had earlier strongly condemned Saeed's release from house arrest.
Hafiz Saeed released after ten months' house arrest
On 22nd November, a Pakistani court ordered 26/11 mastermind Hafiz Saeed's release from house arrest after the government failed to submit any evidence against him. This comes even as the government expressed fears about sanctions from the international community if the JuD chief is released. Saeed was detained in January under the Anti-Terrorism Act 1997. His house arrest was extended at least twice.
Hafiz Saeed release: US threatens Pakistan with 'repercussions'
The US was visibly annoyed at Pakistan's release of LeT founder and JuD chief, Hafiz Saeed. On November 26, it threatened Pakistan with "repercussions for bilateral relations" if Saeed wasn't immediately re-arrested and prosecuted. The warning from Washington came as the US seemed to be growing increasingly impatient with Pakistan's inaction against terror.
Saeed plans to contest Pakistan general elections next year
On December 3, Saeed announced his plans to contest the Pakistan general elections, just days after being released from house arrest. He would contest under the JuD's political banner Milli Muslim League (MML). However, the MML still hasn't been recognized by Pakistan's Election Commission. MML president Saifullah Khalid said the party wants to make Pakistan a "real Islamic and welfare state."
US re-emphasizes $10 million bounty on Saeed's head
Nauert said the US considers the LeT a "terror organization." She said Saeed had earlier been released from house arrest and "now there's word that he may be running for some sort of office." She said the US has a $10 million bounty on Saeed's head so "we would certainly have concerns about him running for office." Saeed is also a UN-designated terrorist.