Donald Trump in "excellent health", says White House doctor
Donald Trump in "excellent health", says White House doctor
Jan 13, 2018, 12:49 pm
2 min read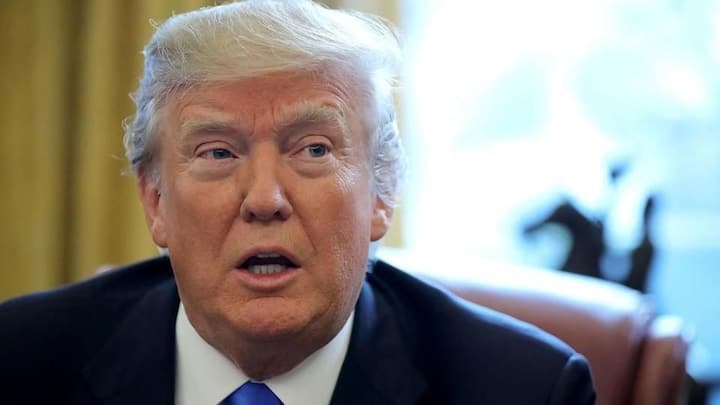 Amid questions over his mental fitness to hold the post of US President, spurred by a damaging new book, Donald Trump has been proclaimed to be in "excellent health" by the White House doctor. This was Trump's first medical exam after taking office, the details of which will further be briefed on Tuesday. Read on to find more about this.
Donald Trump's mental fitness
Donald Trump's mental fitness has been a topic of public interest ever since he became the US President. During his 2016 campaign for presidency, Trump was examined by his personal physician who pronounced that he (Trump) would be the "healthiest individual ever elected". His mental competence has been questioned in recent times, owing to Trump's incoherent speeches and contradictory messages on key policies.
Best-selling books questioning Trump's mental fitness
Best selling books including Michael Wolff's "Fire and Fury", and Bandy Lee's "The Dangerous Case of Donald Trump : 27 Psychiatrists and Mental Health Experts Assess a President", expressed concerns about Trump's mental fitness to run America with Wolff calling him "unfocused and childlike."
Medical exams for Presidents not uncommon
While medical exams are not uncommon for the US Presidents, none of the past presidents are known to have been tested for mental acuity. There had also been instances of the White House picking and choosing what to reveal about president's health. Previous presidential physicals mostly excluded mental acuity readings. The White House also stated that Trump's examination does not include psychiatric assessment.
Ronald Reagan was diagnosed with Alzheimer's disease five years after his presidency. John F. Kennedy disclosed his war injuries but not about Addison's disease, a degenerative condition.