US won't pay for Harry and Meghan's protection, announces Trump
US won't pay for Harry and Meghan's protection, announces Trump
Mar 30, 2020, 12:41 pm
3 min read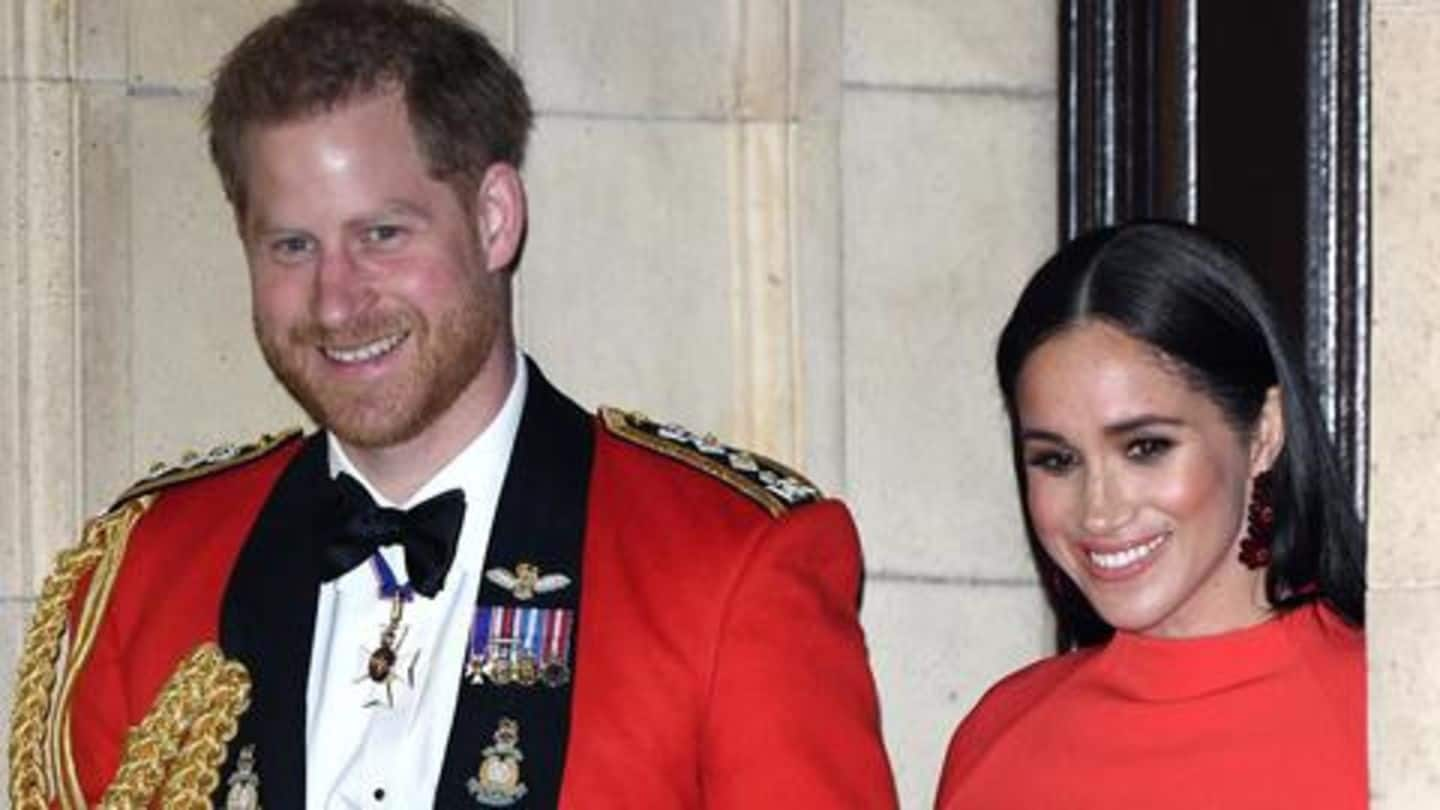 The security of former British royals, Prince Harry and his wife Meghan Markle will not be funded by the United States government, President Donald Trump said on Sunday, confirming the news that the couple has shifted to Los Angeles from Canada. However, as it turns out they weren't looking for US funds, a spokesperson said, according to Daily Mail. Here's more.
Harry and Meghan quit as senior royals in January
In January this year, Harry and Meghan, who got married in 2018 and have a son named Archie, announced they were stepping back as British royals. "We intend to step back as 'senior' members of the Royal Family and work to become financially independent while continuing to fully support Her Majesty The Queen," they had said. Subsequently, the decision was accepted by Buckingham Palace.
They stayed in Canada for many months
The power couple spent a large part of this year in Canada, where the authorities weren't welcoming either. In February, the government said that courtesy the changed status of Harry and Meghan, they won't be given security assistance. And now, Trump seems to have followed suit, although he said he is a great admirer of Queen Elizabeth and the United Kingdom.
I am a great friend and admirer of the Queen the United Kingdom. It was reported that Harry and Meghan, who left the Kingdom, would reside permanently in Canada. Now they have left Canada for the U.S. however, the U.S. will not pay for their security protection. They must pay!

— Donald J. Trump (@realDonaldTrump) March 29, 2020
Meghan has a support system in LA
There's a reason why Harry and Meghan chose LA as their next home. Meghan's mother Doria Ragland, who is a yoga instructor, stays there and so do many of the former actress' friends who build her support system. "Harry is looking straight ahead at his future with his family. They will be spending time in California...He's not looking back," a source told The People.
Meghan may go back to acting
There are also rumors that Meghan will return to her Hollywood roots. Best known for playing Rachel Zane in the legal drama Suits, she is learned to have booked a role for a documentary called Elephant, which will premiere on Disney Plus on April 3.
Harry and Meghan flew in private jet to reach US
Separately, reports have it that Harry and Meghan left Vancouver in a private jet before the US-Canada border was sealed in wake of coronavirus pandemic. Reacting to Trump's snide remark, their spokesperson said, "The duke and duchess have no plans to ask the US government for security resources. Privately funded security arrangements have been made." Reportedly, they are eyeing a $7million home in LA.
Meanwhile, Harry and Meghan have shared empathetic messages about the pandemic. "These are uncertain times. And now, more than ever, we need each other. We need each other for truth, for support, and to feel less alone during a time that can honestly feel quite scary," the couple wrote on Instagram. Notably, Harry's father Prince Charles tested positive for COVID-19 last week.