On royal split, Prince Harry says he had no 'option'
On royal split, Prince Harry says he had no 'option'
Jan 20, 2020, 01:55 pm
3 min read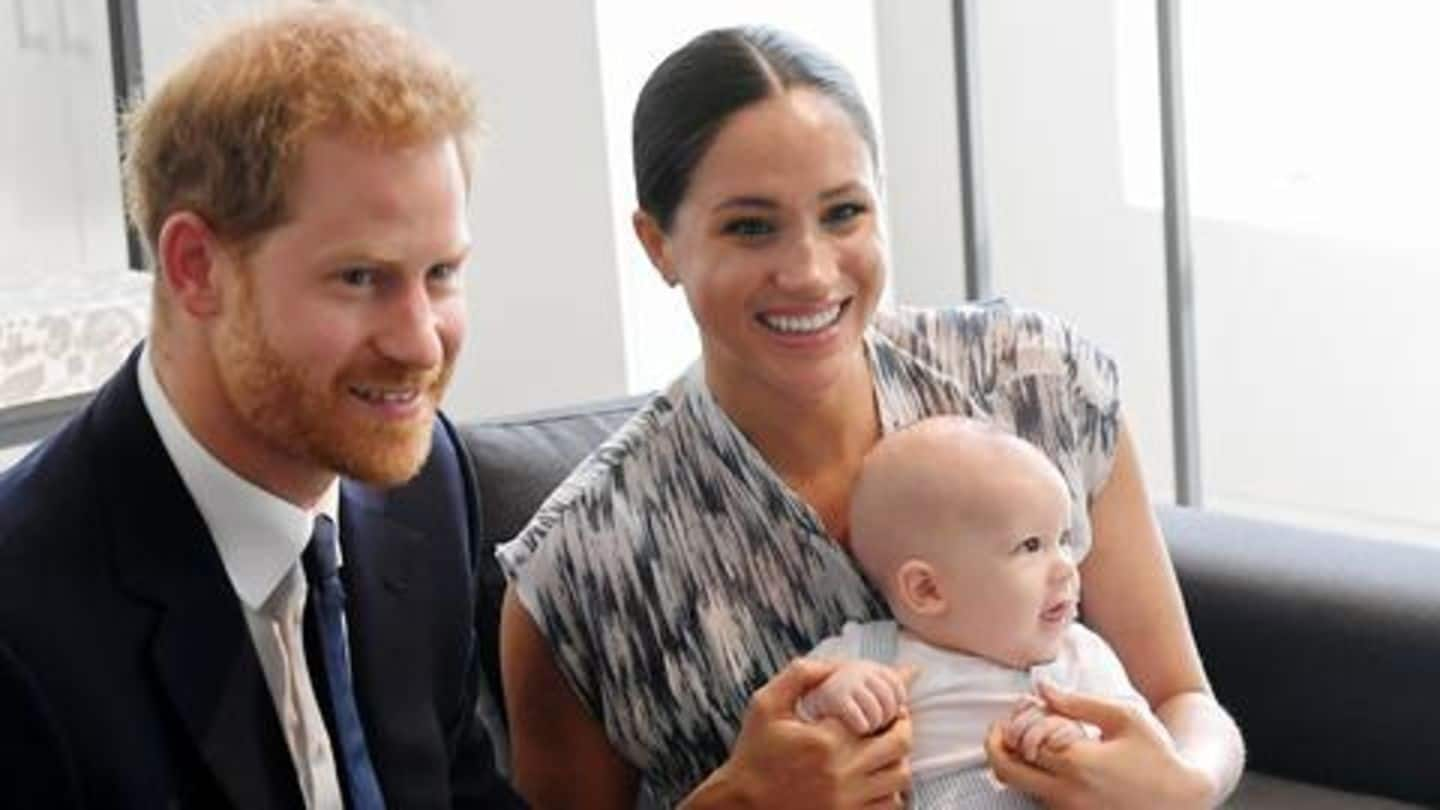 The Duke of Sussex, Prince Harry, is sad he had to let go of his duties as a senior in Britain's royal family, but apparently he had no other option. Harry, who wed American actor Meghan Markle in 2018, said the decision was taken after much thought. In his first statement after the split, the 35-year-old said the UK will always remain his home.
The 'Megxit' which stunned the 'Crown'
Harry and Meghan stunned Queen Elizabeth by announcing, earlier this month, that they will not serve as senior members of the royal family, but split their time between Canada and UK. Reportedly, the decision stemmed from the witchhunt that British press launched on Meghan, a biracial-divorcee, who doesn't really fulfill the "criteria" of royals. After reluctance, the monarch finally accepted the couple's resolve.
Harry, who was criticized, said he didn't want this either
In the last couple of days, the royal break-up took over global headlines, with long pieces being penned on how Meghan "saved" Harry, how the couple "insulted" the Crown, and how the royal family should smell the tea. While the couple was ridiculed, an emotional Harry said he wasn't happy either. "It brings me great sadness that it has come to this," he added.
Haven't always got it right, ain't walking away: Harry
"It was so many months of talks after so many years of challenges. And I know I haven't always gotten it right, but as far as this goes, there really was no other option. What I want to make clear is we're not walking away," Harry said.
Harry wanted to be heard, without his titles
The Duke was speaking at a fund-raising event for Sentebale, a charity he started in 2006 along with Prince Seeiso of Lesotho to help children living with HIV in southern Africa. At the outset of his speech, Harry pleaded to be heard just like Harry, not the Duke or a Prince. He noted he was privileged and has always appreciated it.
You took Diana's son under your wing: Harry told audience
"When I lost my mum 23 years ago, you took me under your wing. You've looked out for me for so long, but the media is a powerful force, and my hope is one day our collective support for each other can be more powerful," he went on.
He promised to always remain committed towards the Queen
Harry underlined his commitment towards his country and the Queen, saying he never disrespected his grandmother. "I will continue to be the same man who holds his country dear and dedicates his life to supporting the causes, charities, and military communities that are so important to me," he went on. He added, "Thank you for giving me the courage to take this next step."
It's "a leap of faith" for Harry
Ex-royals, Harry and Meghan, have to repay taxpayers' money
The unprecedented decision of Harry and Meghan faced an equally unprecedented reaction from the Buckingham Palace. The couple will no longer be addressed as "his and her royal highness" (HRH), and also have to return $3.1 million of taxpayers' money spent on renovation of Frogmore Cottage home near Windsor Castle. Former royal press secretary Dickie Arbiter said no royal has ever returned the money.