Trump terminates DACA: Thousands of undocumented Indian immigrants face deportation
Trump terminates DACA: Thousands of undocumented Indian immigrants face deportation
Sep 06, 2017, 11:35 am
3 min read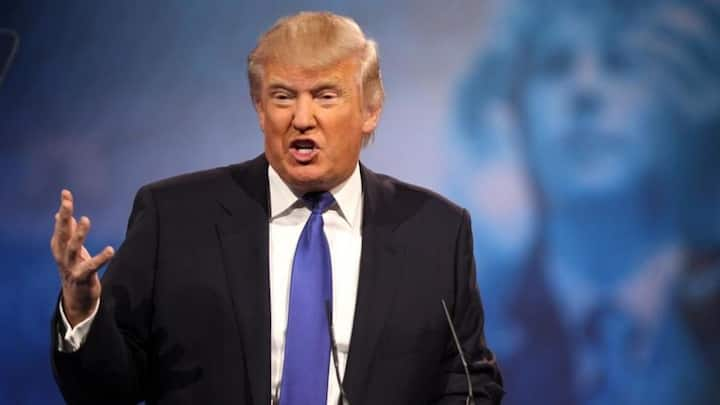 An estimated 8,000 Indian-Americans are facing deportation after President Donald Trump decided to terminate Deferred Action on Childhood Arrivals: an Obama-era policy to protect undocumented immigrant youth. Termed "Dreamers program," DACA currently protects nearly 8 lakh undocumented immigrants brought to the US as children. An additional 14,000 undocumented Indian immigrants will no longer be able to apply for DACA. Here's more about it.
The DACA program intends to protect youth under 30, termed "Dreamers" from deportation. Under the program, the selected applicants are provided study or work permits after the FBI thoroughly verifies their personal information. In return, the US government defers action based on their immigration status for two years. At least 800,000 Dreamers, mostly from Latin America and Mexico are currently under DACA protection.
Jeff Sessions: DACA was unconstitutional
Referring to Obama's executive order on DACA, Attorney General Jeff Sessions said, "the Obama administration deliberately sought to achieve what the legislature specifically refused to authorize on multiple occasions. Such an open-ended circumvention of immigration laws was an unconstitutional exercise of authority by the executive."
Trump's stance on immigration
A stricter approach towards immigration was one of Trump's key campaign pitches. The number of deportations has increased since he assumed power in January. He introduced the contentious travel ban, restricting entry of citizens from six Muslim-majority countries and has been pushing to build the controversial US-Mexico border wall. Trump had also introduced stricter H-1B visa norms irking several Indian IT giants.
Surprisingly, speaking to reporters recently, Trump had showered his love on "Dreamers." "We love the Dreamers. We love everybody, we think Dreamers are terrific," he stated. He added that he intends to "show great heart" in deciding on the future of these children. Referring to conversations with the White House, Paul Ryan had stated that Trump wanted to find "a humane solution to the problem."
DACA termination: What are the options for 'Dreamers?'
According to a new statement from the Homeland Security, fresh DACA applications won't be accepted now. Those with permits can stay on in the US until they expire. However, recipients whose permits expire by March 2018 can apply for renewal by October 5.
Trump leaves room for Congress to fix things
Congress now has 6 months to legalize DACA (something the Obama Administration was unable to do). If they can't, I will revisit this issue!

— Donald J. Trump (@realDonaldTrump) September 6, 2017
DACA's future: Separating chaff from grain
DACA has not been terminated per se. Trump has merely scrapped President Obama's executive order authorizing DACA. It will now be up to Congress to swoop in and legalize DACA. Congress is likely to be successful in this as DACA has overwhelming support from Democrats and a huge chunk of Republicans. DACA aspirants or recipients may face deportation if Congress fails to legalize it.