Tough situation, tweets Trump after talking to Modi, Khan
Tough situation, tweets Trump after talking to Modi, Khan
Aug 20, 2019, 11:30 am
3 min read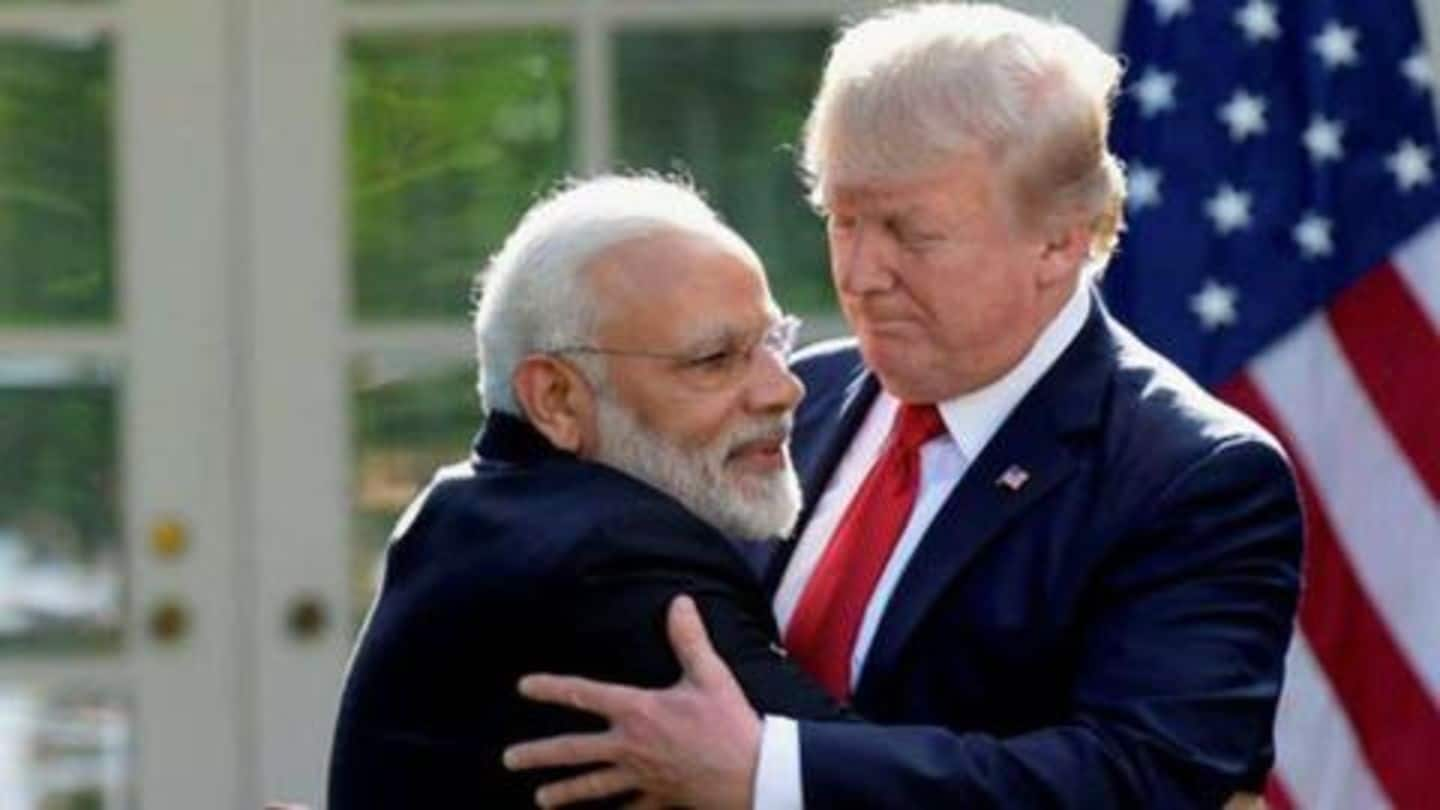 The situation in Kashmir is a tough one but conversations with Indian Prime Minister Narendra Modi and his Pakistani counterpart Imran Khan were "good", tweeted US President Donald Trump on Monday. Trump had a word with leaders of the South Asian countries amid simmering Indo-Pak tensions which got heightened after India revoked Article 370 and divided Jammu and Kashmir into two UTs. Here's more.
Context: India's Kashmir move ruffled Pakistan's feathers
Two weeks ago, India made a gigantic change in J&K's status, and Pakistan saw red for reasons unknown. Since then, Islamabad has been charging at the current Indian regime, calling it "racist", "fascist", and one which follows "Nazi ideology". With the help from its all-weather ally China, Pakistan managed to get UN Security Council to "discuss" Kashmir. However, the meeting was a "closed-door" one.
PM Modi dialed Trump, spoke for 30 minutes
With Pakistan constantly bickering about India (Khan spent a chunk of time berating PM Modi in his Independence Day address), New Delhi thought to reach out to the US. On Monday, for the first time since Article 370 was annulled, PM Modi dialed Trump and spoke for 30 minutes. He told Trump "rhetoric" of some leaders of the region won't help in bringing peace.
So, what exactly has Pakistan been saying?
In the last fortnight, Pakistan has issued pretty strong statements. From Khan threatening to teach "India a lesson" to saying that "Pulwama-like attack" would happen again, the words haven't stopped. Hinting at these provocative statements, PM Modi told Trump that "extreme rhetoric and incitement to anti-India violence by certain leaders in the region was not conducive to peace," a statement from the Centre read.
Further, PM Modi underlined importance of "terror-free" environment
"He highlighted the importance of creating an environment free from terror and violence and eschewing cross-border terrorism without exception," the statement added. By mentioning cross-border terrorism, PM Modi made it clear to Trump that dialog can't begin with Pakistan till it stops its disreputable actions.
Trump discussed regional developments with PM Modi: White House
About the conversation with PM Modi, a White House readout said, "Today, President Donald J. Trump spoke with Prime Minister Narendra Modi of India to discuss regional developments and the United States-India strategic partnership." Trump underlined the importance of reducing tensions with Pakistan, the statement added. He also discussed ways in which India-US trade ties can be strengthened, the White House announced.
Separately, Khan told Trump about "humanitarian crisis" in Kashmir
Not only PM Modi, but Trump also had a conversation with Khan, Pakistan's Foreign Minister Shah Mehmood Qureshi said. Qureshi said Khan told Trump about the "curfew" in Kashmir and the "detention" of local leaders. "We are foreseeing a humanitarian crisis in the making," Qureshi told media quoting Khan. Later, Trump revealed he discussed various issues with leaders of the neighboring countries.
A tough situation, but good conversations, tweeted Trump
Spoke to my two good friends, Prime Minister Modi of India, and Prime Minister Khan of Pakistan, regarding Trade, Strategic Partnerships and, most importantly, for India and Pakistan to work towards reducing tensions in Kashmir. A tough situation, but good conversations!

— Donald J. Trump (@realDonaldTrump) August 19, 2019
To recall, Trump had earlier offered to "mediate" on Kashmir-issue
Interestingly, Monday's call was also the first one between PM Modi and Trump after the latter offered to "mediate" on the Kashmir issue, last month. Trump had claimed PM Modi asked him for intervention, a charge which New Delhi denied vehemently. India said Kashmir is an internal matter and all issues with Pakistan would be solved bilaterally once it stops breeding terrorism.