What is a pandemic? Why has COVID-19 been declared one?
What is a pandemic? Why has COVID-19 been declared one?
Written by
Siddhant Pandey
Mar 13, 2020, 05:13 pm
3 min read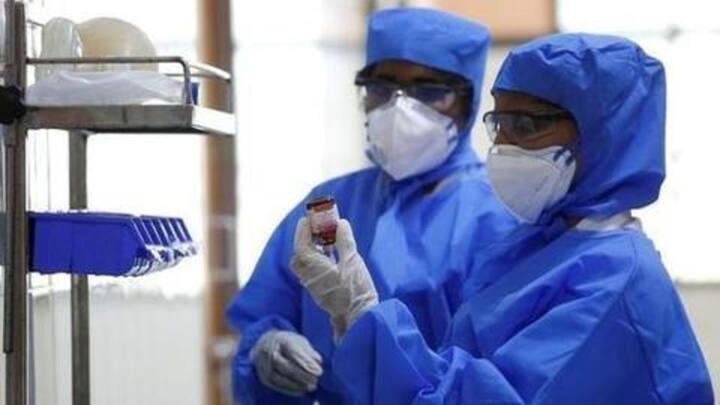 The World Health Organization (WHO) on Wednesday declared the novel coronavirus outbreak a pandemic as the virus continues to spread globally. The virus, SARS-CoV-2, was first detected in China's Wuhan city and has since spread to over 110 countries. Already, almost 1.3 lakh people have been infected across the world and over 4,700 have lost their lives. So, how does WHO's declaration help?
What's a pandemic? How is it different from an epidemic?
An epidemic is a sudden rise in the cases of a disease within a country or a community. A pandemic is different as it refers to the global spread of a new disease. An influenza pandemic also refers to a new virus that people don't have immunity against. The term notably indicates the spread of the disease and not necessarily its severity.
What is an endemic disease?
Separately, a disease is classified as endemic when it is said to be always present in a certain community or country. For example, the common cold or malaria classify as endemic diseases, since they are ever-present.
Why has WHO declared COVID-19 a pandemic?
As mentioned, the disease caused by the novel coronavirus, COVID-19, has infected over a lakh since it was first detected in December. Although the disease has a low death rate of 3.4%, its highly contagious nature makes it difficult to contain. WHO Director-General Dr. Tedros Adhanom Ghebreyesus said, "In the past two weeks, the number of cases reported outside China has increased almost 13-fold."
WHO chief cautioned against allowing further spread
Dr. Tedros said that calling the disease a pandemic does not mean that the focus should shift from containment to mitigation. He called for "doubling down" on containment along with increased detection, testing, treatment, and mobilization of people.
'Still 77 countries and territories with no reported cases'
Dr. Tedros said, "Describing this as a pandemic does not mean that countries should give up." He added, "There are still 77 countries and territories with no reported cases and 55 countries and territories that have reported 10 cases or less. And all countries with cases have unaffected areas. You have an opportunity to keep it that way."
What impact does the pandemic declaration have?
Since the pandemic declaration, several countries have stepped up their response to the outbreak. Starting Friday, Denmark has shut down all schools and universities. It has also sent home all non-critical public sector employees. Saudi Arabia has suspended all flights to the European Union. The United States also banned all flights from Europe, barring the United Kingdom, for a month.
WHO last declared H1N1 a pandemic
There is not much clarity on when WHO declares a pandemic. It had last declared a pandemic during the 2009 outbreak of the H1N1 virus, commonly known as "swine flu." At the time, the world health body had faced criticism for fuelling further unnecessary panic.