Turkish President vows to reveal 'naked truth' over Khashoggi death
Turkish President vows to reveal 'naked truth' over Khashoggi death
Written by
Aakanksha Raghuvanshi
Oct 22, 2018, 12:26 pm
3 min read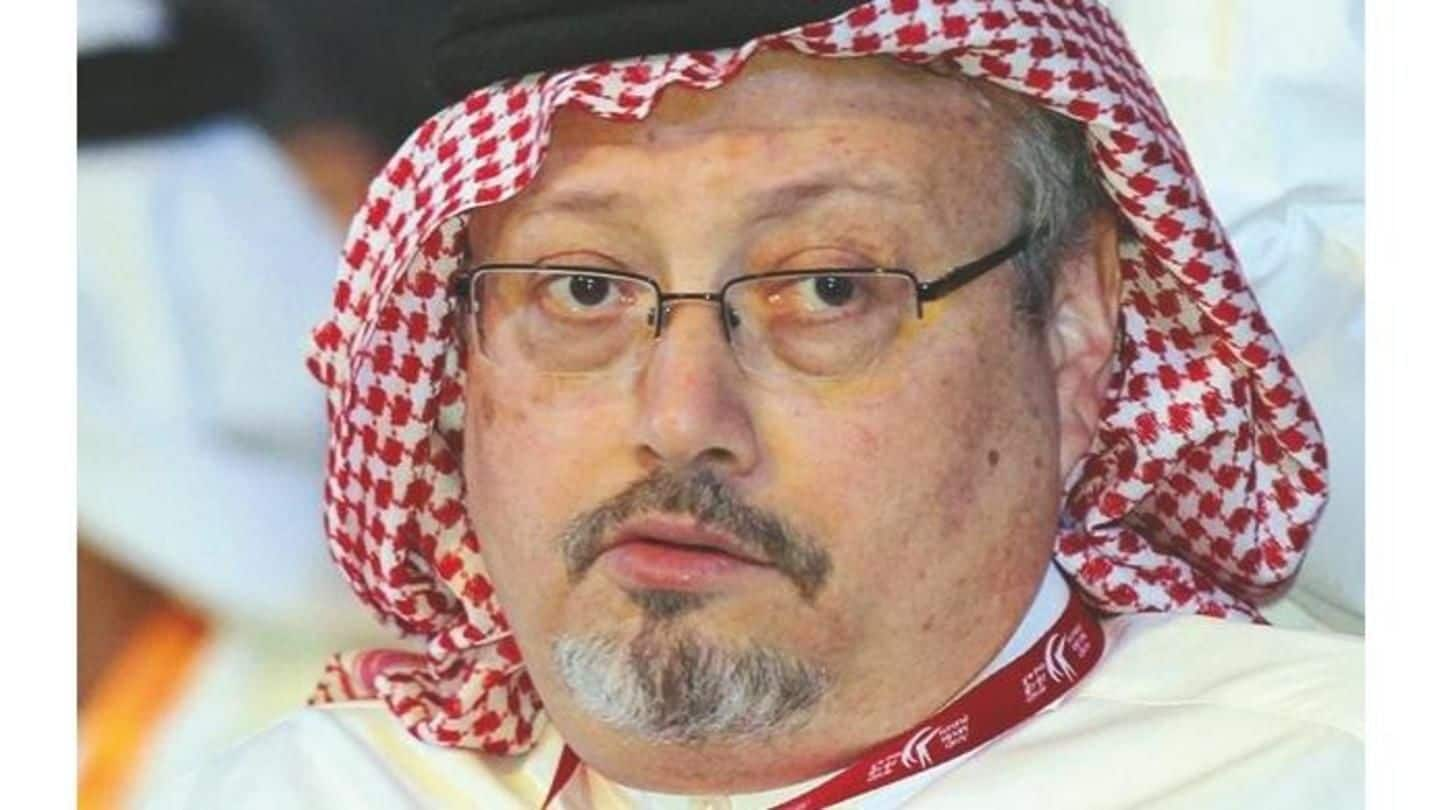 Turkish President Recep Tayyip Erdogan vowed to reveal within days the "naked truth" over the death of journalist Jamal Khashoggi, as Riyadh said it didn't know the whereabouts of his body and that Crown Prince Mohammed bin Salman had been unaware of any operation to murder him. His statement came a day after Saudi authorities conceded Khashoggi died inside their diplomatic compound in Istanbul.
We're looking for justice here and it'll be revealed: Erdogan
"We are looking for justice here and this will be revealed in all its naked truth, not through some ordinary steps but in all its naked truth," President Erdogan said while addressing a rally in Istanbul.
Erdogan hasn't yet directly blamed Saudi Arabia in the case
Erdogan, who has not yet directly blamed Saudi Arabia, held a telephone call with Trump on Sunday where the two leaders agreed that the Khashoggi case needed to be clarified "in all its aspects," a Turkish presidential source said. Erdogan is expected to make a full statement to his party's MPs in the Parliament at around 0800 GMT on Tuesday.
How Riyadh reacted on Turkey's allegation
Turkish officials have said they believe that 15 Saudi men who arrived in Istanbul on two flights on October 2 were connected to Khashoggi's death. Riyadh reacted by claiming one of the 15 had died in a car accident years ago.
Operation wasn't ordered by Prince: Saudi Foreign Minister
Saudi Foreign Minister, Adel al-Jubeir, on Sunday described the killing as a "tremendous mistake" and said it had been a "rogue operation" by individuals who "exceeded their responsibilities" and then "tried to cover up for it". Jubeir insisted the operation was not ordered by the Crown Prince, known by his initials MBS, also adding, "We don't know where the body is."
Khashoggi's death further soured relations between Saudi Arabia and Turkey
Khashoggi's killing has further soured relations between Saudi Arabia and Turkey, already at loggerheads over Qatar, with which Riyadh cut ties in 2017 and to which Ankara has deployed aid and troops. Turkish officials now believe Riyadh carried out a state-sponsored killing and dismembered the body, with pro-government media in Turkey reporting the existence of video and audio evidence to back those claims.
Trump accused Saudi Arabia of lying about Khashoggi's death
In his strongest comments on the affair, President Donald Trump accused Saudi Arabia of lying about the killing of Khashoggi, a Washington Post columnist, who fell out of favor with the ultraconservative kingdom, as pressure built on the US administration to strike a tougher line.
How other countries are dealing with Saudi Arabia's lies
Britain, France, and Germany have shown a united front, demanding Saudi Arabia should clarify how the journalist died inside its Istanbul Consulate backed by "credible" facts. Australia, Canada, the UN, and the EU have also demanded greater clarity around Khashoggi's death. The German Chancellor Angela Merkel also added that Berlin would not export arms to Saudi Arabia "in the current situation".