World's highest bridge opens to traffic in China
Last updated on
Dec 30, 2016, 05:51 pm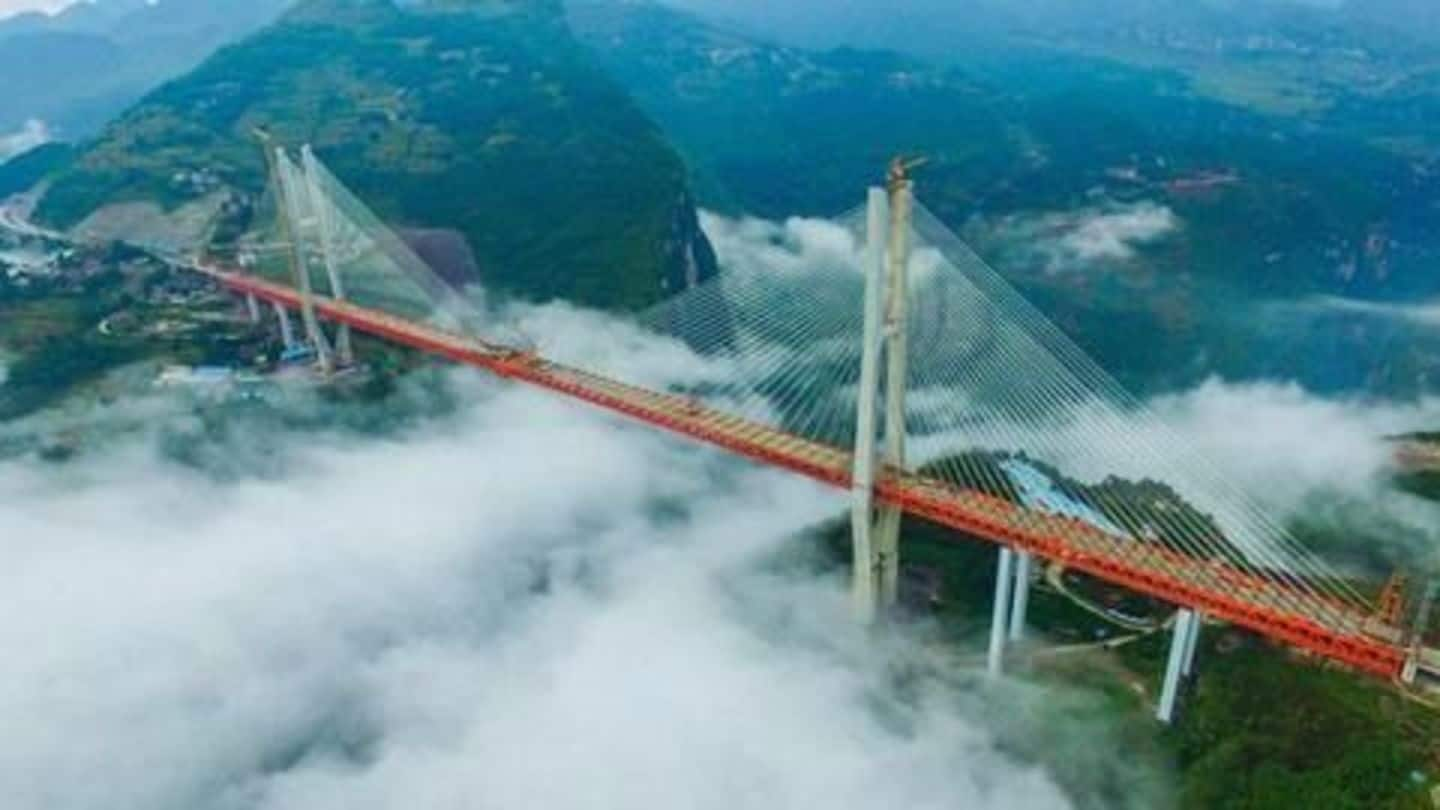 Beipanjiang Bridge, the world's highest bridge, is opened to traffic in a remote mountainous part of China. The bridge spans 1,341 metres in length and 565 metres above the ground, or the equivalent of a 200-storey building. It took over 3 years to complete the construction. According to a local newspaper Guizhou daily, the project cost over 1 billion yuan ($144 million) to build.
Beipanjiang the highest rather than tallest
Beipanjiang is the highest bridge rather than the tallest. The tallest bridge in terms of height of the structure, regardless of distance from the ground, remains France's Millau Viaduct, at 343 metres.
About the Beipanjiang Bridge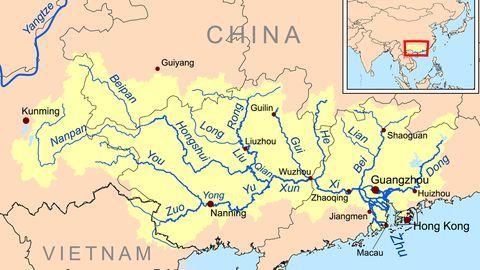 Beipanjiang Bridge situated above the Beipan river, connects the mountainous provinces of Guizhou and Yunnan. The cable stayed suspension bridge with a four-lane road is expected to reduce the travel time between Xuanwei in Yunnan to Shuicheng in Guizhou from five hours to two. The project construction involved the participation of at least 1,000 engineers and technicians.
Beipan waterway hosts super high bridges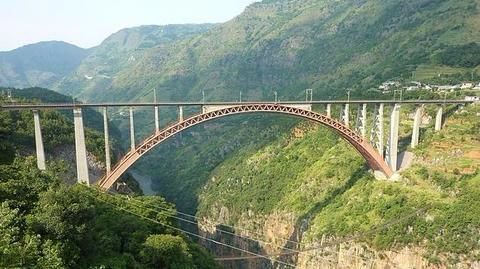 Beipan river, over which the highest bridge in the world is located, is part of the great Pearl river basin. Because of its unique geography with deep gorges and vertical limestone cliffs, the river basin is a hotbed of numerous super-high bridges. Some of the high-bridges over Beipan river: Beipanjiang Bridge Shuipan Elevation, Beipan River Shuibai railway bridge, Beipan River Guangxing highway bridge, etc.
China home to modern architectural marvels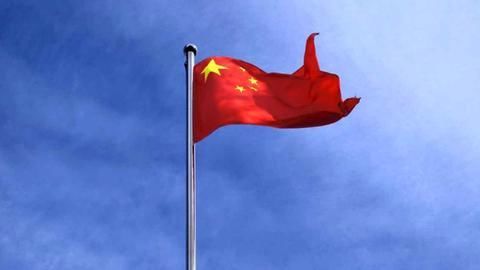 China is also home to the second and third highest bridges in the world - the Sidu River bridge (496 m) and Puli bridge (485 m) respectively. Sidu is located in the central province of Hubei and Puli bridge is built near Xuanwei city in south-west Yunnan province. The country also boasts of modern marvels like Three Gorges Dam, the world's largest hydroelectric project.