Masazo Nonaka, world's oldest man, dies at 113
Masazo Nonaka, world's oldest man, dies at 113
Jan 21, 2019, 04:07 pm
2 min read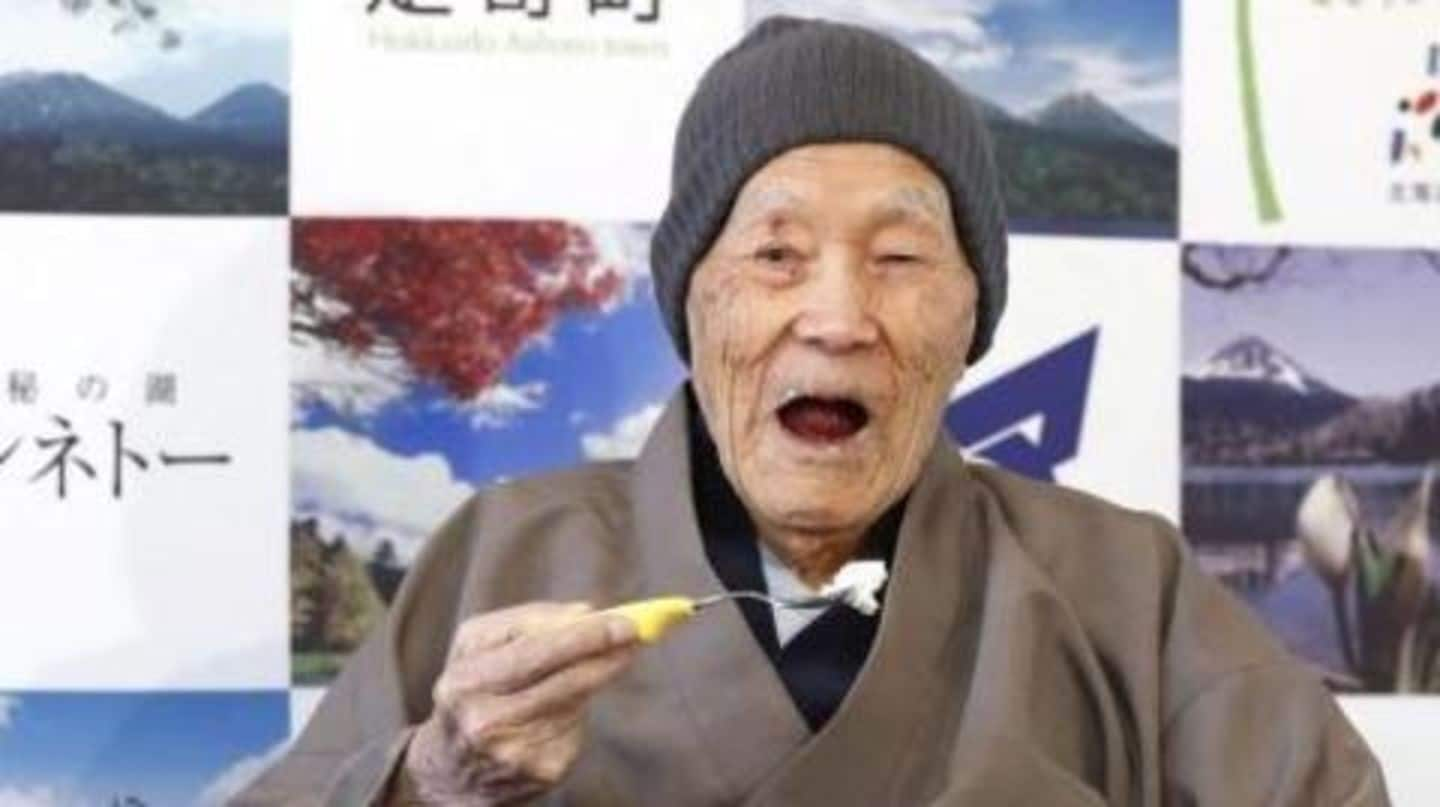 The world's oldest man- Masazo Nonaka, died on Sunday morning at the age 113 in Hokkaido, Japan. Born on July 25, 1905, Nonaka was certified by the Guinness World Records (GWR) in April 2018 as the world's oldest living man at 112 years and 259 days. Interestingly, Nonaka was born just months after Albert Einstein published his special theory of relativity. Here's more.
Nonaka went peacefully and that's our least consolation: Family
Nonaka's granddaughter Yuko told media that on Sunday morning he appeared to be sleeping as usual until her sister noticed that he was not breathing. His doctor then confirmed that he died of natural causes. "We feel shocked at the loss of such a big figure...He didn't have any health problems. He went peacefully and that's our least consolation," she said.
Nonaka outlived his seven siblings, his wife and three children
The supercentenarian came from a large family with seven siblings and he outlived all of them. Notably, he also outlived his wife Hatsuno, whom he married in 1931 and three of his five children. Profession wise, he succeeded in running a hot springs inn, which has been run by four generations of his family. The 106-year-old inn is now run by Yuko.
Nonaka said secret behind longevity was soaking in hot springs
The Guinness World Records mentioned that Nonaka enjoyed his retirement reading newspapers, eating sweets and cakes, and watching TV, particularly sumo wrestling. Nonaka, who resided in Hokkaido island, told GWR that the secret behind his longevity was soaking in hot springs and eating sweets. However, his daughter said that it had more to do with living in a way that doesn't bring stress.
The oldest ever living man was also from Japan
Notably, Japan has the world's highest life expectancies and was declared as the fastest-aging-country in the world in September 2018. The country is home to several people who were recognized as the oldest humans to have ever lived. In fact, the oldest ever living man was from Japan, Jiroemon Kimura, who died when was 116 years and 54 days old in June 2013.