'Will use nuclear weapons if...': Russia on Ukraine invasion
'Will use nuclear weapons if...': Russia on Ukraine invasion
Written by
Abhishek Sharma
Mar 23, 2022, 12:02 pm
3 min read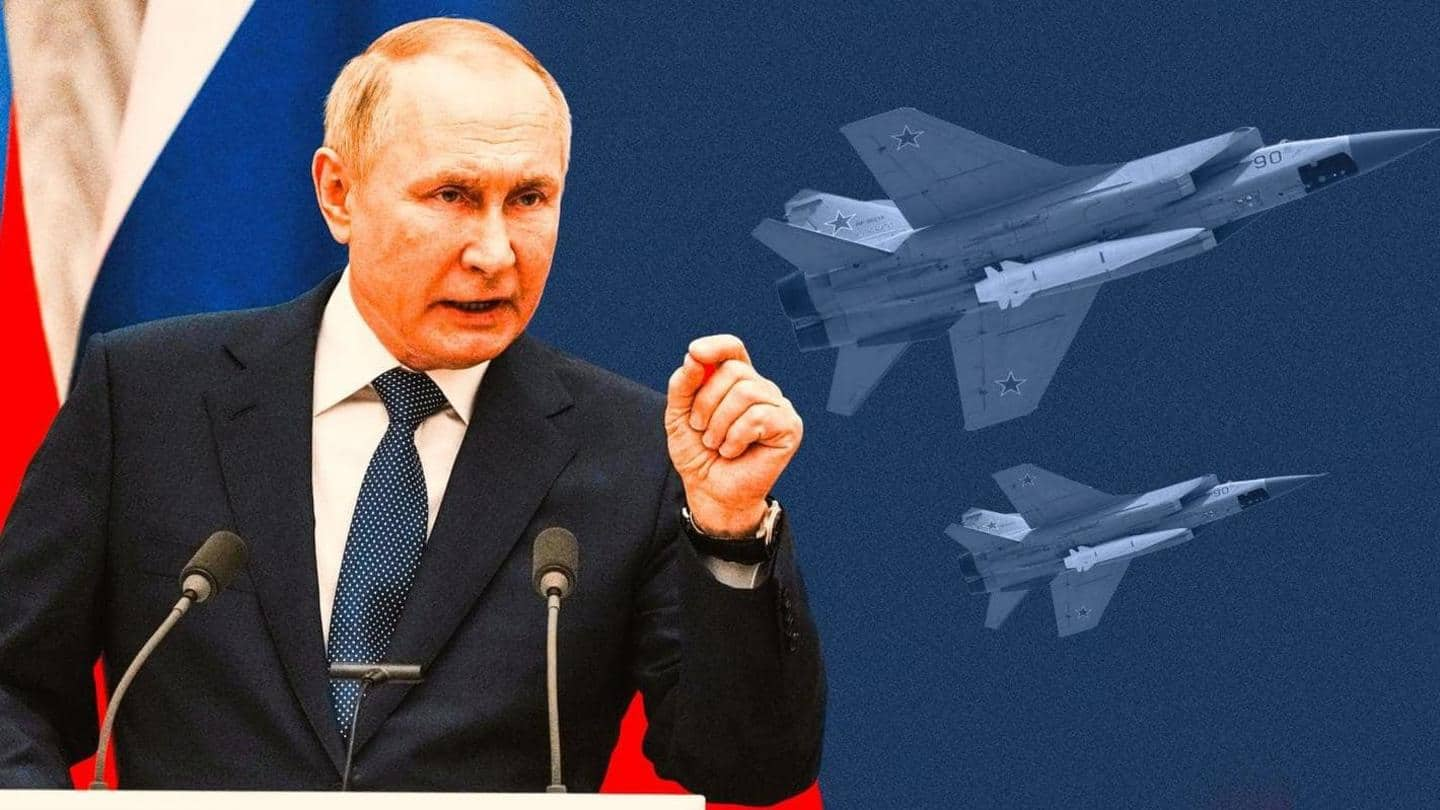 Russia has made it clear that it would only use nuclear weapons in the Ukrainian context if there is an "existential threat" for it. "We have a concept of domestic security, and it's public...So if it is an existential threat for our country, then it can be used in accordance with our concept," Kremlin spokesperson Dmitry Peskov told CNN International on Tuesday.
Why does this story matter?
On February 28, Russian President Vladimir Putin had ordered the country's nuclear forces to be put on high alert.
The remark confirms the concern raised by the West earlier that the conflict could escalate into a nuclear war.
Last week, the US had said that Moscow likely will rely on its nuclear deterrent to project strength to its internal and external audiences.
We are not attacking civilians: Russia
When asked about Russia's offensive in Ukraine, Peskov said it didn't intend to occupy the country. He stressed that Russian forces were not attacking civilians as the key goals of the "operation" are "to get rid of Ukraine's military potential." "This is why our military is targeting only military goals and military objects on the territory of Ukraine. Not civil ones," he said.
There's nothing left in Mariupol: Ukrainian President
Meanwhile, the situation in Mariupol is deteriorating and the plight of civilians trapped in the city besieged by Russian forces has grown ever more desperate. Hundreds of thousands are believed to be trapped in Mariupol, with no access to food, water, power, or heat. "There is nothing left there," Ukrainian President Volodymyr Zelenskyy said in an address to Italy's parliament.
Intense bombardment in Mariupol
Russia intensified its offensive in Mariupol on Tuesday, a day after it rejected Moscow's "ultimatum" to surrender, Ukrainian officials said. As per the city council, Russian airstrikes were turning the city into the "ashes of a dead land". Ukrainian Deputy Prime Minister Iryna Vereshchuk has claimed at least 100,000 civilians wanted to leave Mariupol but could not because of a lack of safe corridors.
New laboratory at the Chernobyl nuclear power plant destroyed
Russian troops have destroyed a new laboratory at the Chernobyl nuclear power plant, the Ukrainian authorities informed on Tuesday. The laboratory, which opened in 2015, works to improve the management of radioactive waste, among other things. The authorities added that it contained highly active samples and samples of radionuclides that are now in the hands of the enemy.
Over 15,000 Russian soldiers killed so far: Ukraine
Ukraine has claimed that around 15,300 Russian soldiers have been killed in the war so far. In a tweet, the Ukrainian Foreign Ministry said, "A total of 99 aircraft, 123 helicopters, 509 tanks, 24 UAVs, 15 special equipment, 1,000 vehicles, 45 anti-aircraft warfare systems, 1,556 different armored vehicles have been destroyed by Russian forces." Significantly, there is no way to officially confirm this data.