Realme Narzo 30 Pro 5G Review: Strong value for money
Published on
Mar 08, 2021, 08:12 pm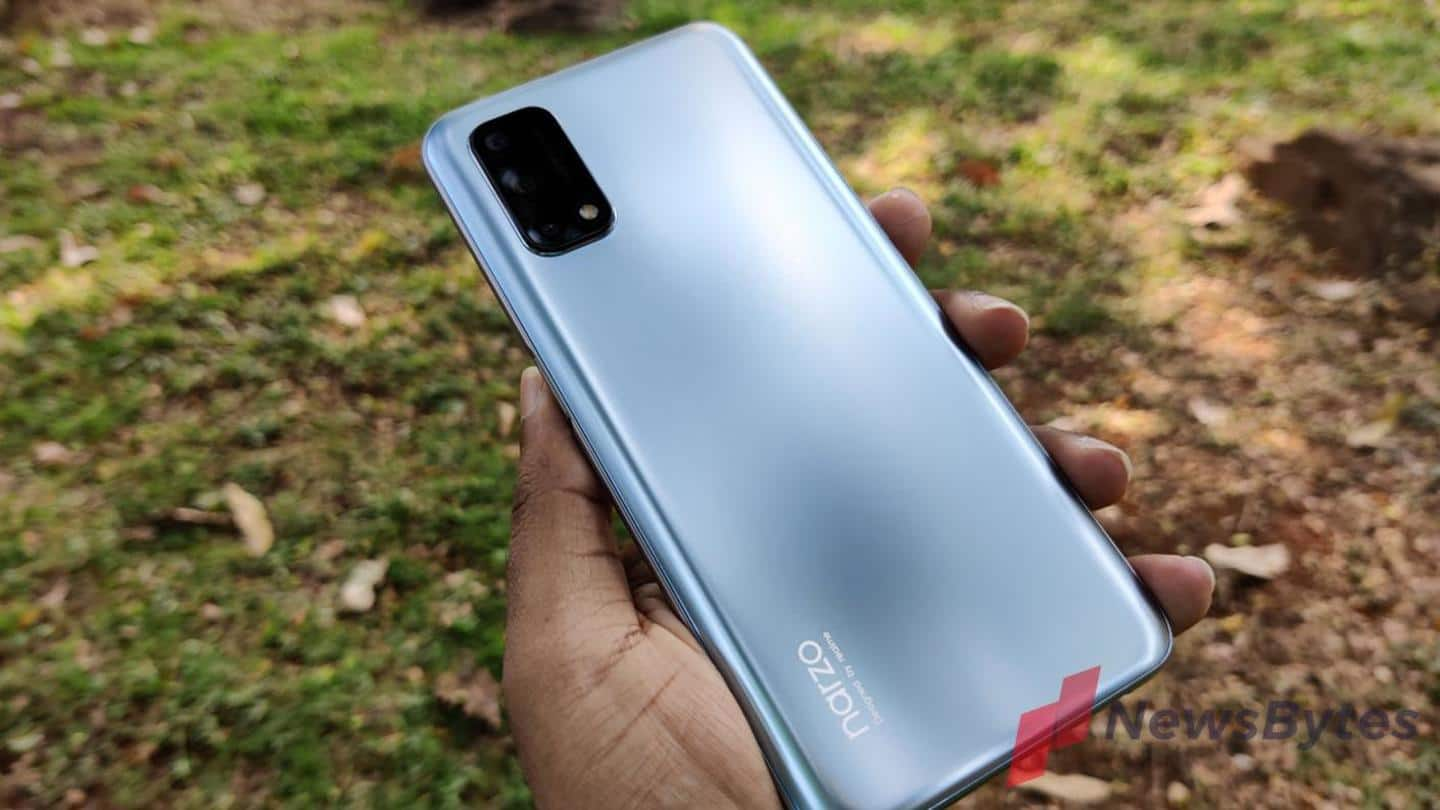 The Realme Narzo 30 Pro 5G underscores the dichotomy of the smartphone space. Even as an increasing number of flagship smartphones command a lakh rupees, the more sanely priced offerings continue to blur the lines of performance and practical usability separating them. The Narzo 30 Pro is an excellent example of this dichotomy, where Realme has demonstrated how, by making a few strategic compromises, even the common folk can own a fairly powerful, future-proof phone without breaking the bank. Starting at just Rs. 17,000, this is the cheapest 5G capable phone available at the moment. Read on to find out how the Narzo 30 walks this tightrope between price and performance.
Realme Narzo 30 Pro 5G: At a glance
Pros:
Bright and vivid 120Hz display
Ample battery life that's quick to replenish
Future proofed with 5G capability
Design and Build Quality: Adopts a no-frills philosophy
The Narzo 30 Pro's reasonably priced nature is evident through its lack of glass and metal sandwich construction found in more expensive phones. Having said that, I had to take a blade to the chassis to ascertain that it is actually all-plastic construction. That's a sign that the phone certainly doesn't feel cheap or even lightweight. The buttons have a sharp tactile click, with intuitive and ergonomic placement. The side-mounted fingerprint sensor works so quickly and accurately, that you will accidentally unlock the phone just by the virtue of gripping it. Face recognition is equally snappy. The bottom of the phone bears a USB Type-C port flanked by a single speaker on one side and the headphone jack on another. The latter is a welcome addition since it's increasingly becoming a rarity. The phone also supports dual-SIM functionality along with a hybrid microSD slot, which is accessible provided you are okay using the phone in the single-SIM mode.
Display: Bright, vivid, and high refresh rate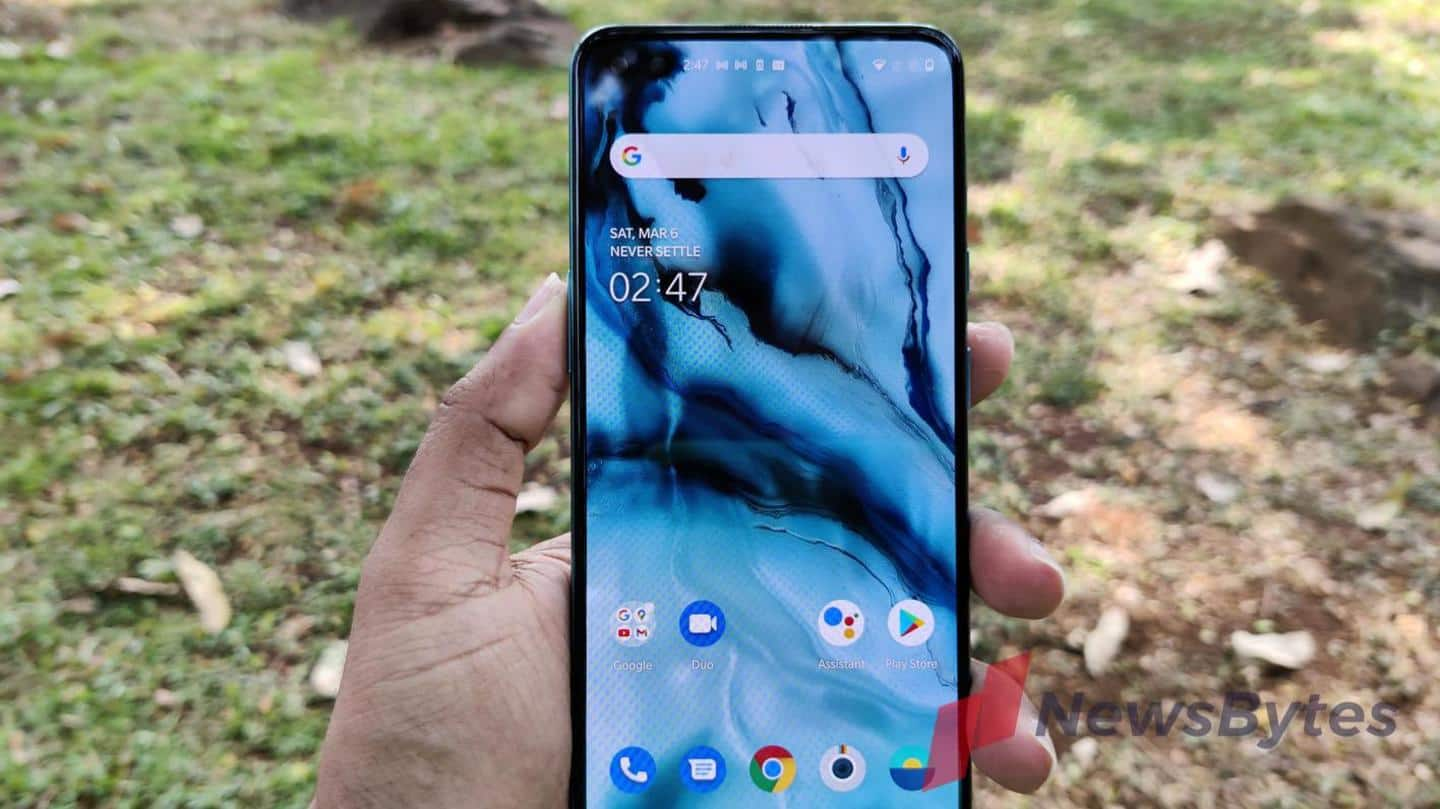 The Realme Narzo 30 Pro 5G has all the markers of a modern smartphone with a 6.5-inch LCD display bearing high screen-to-body ratio and a hole-punch camera. The 1080x2400 pixel resolution delivers a crisp pixel density of 405ppi. The display lacks HDR certification, but that's fairly uncommon at this price point. The screen is surprisingly bright and quite vivid, with rich and saturated colors. However, the real crowning glory is the silky smooth 120Hz refresh rate. Just be sure to switch from the default auto mode to 120Hz to experience its full potential.
Performance: Uncharacteristically snappy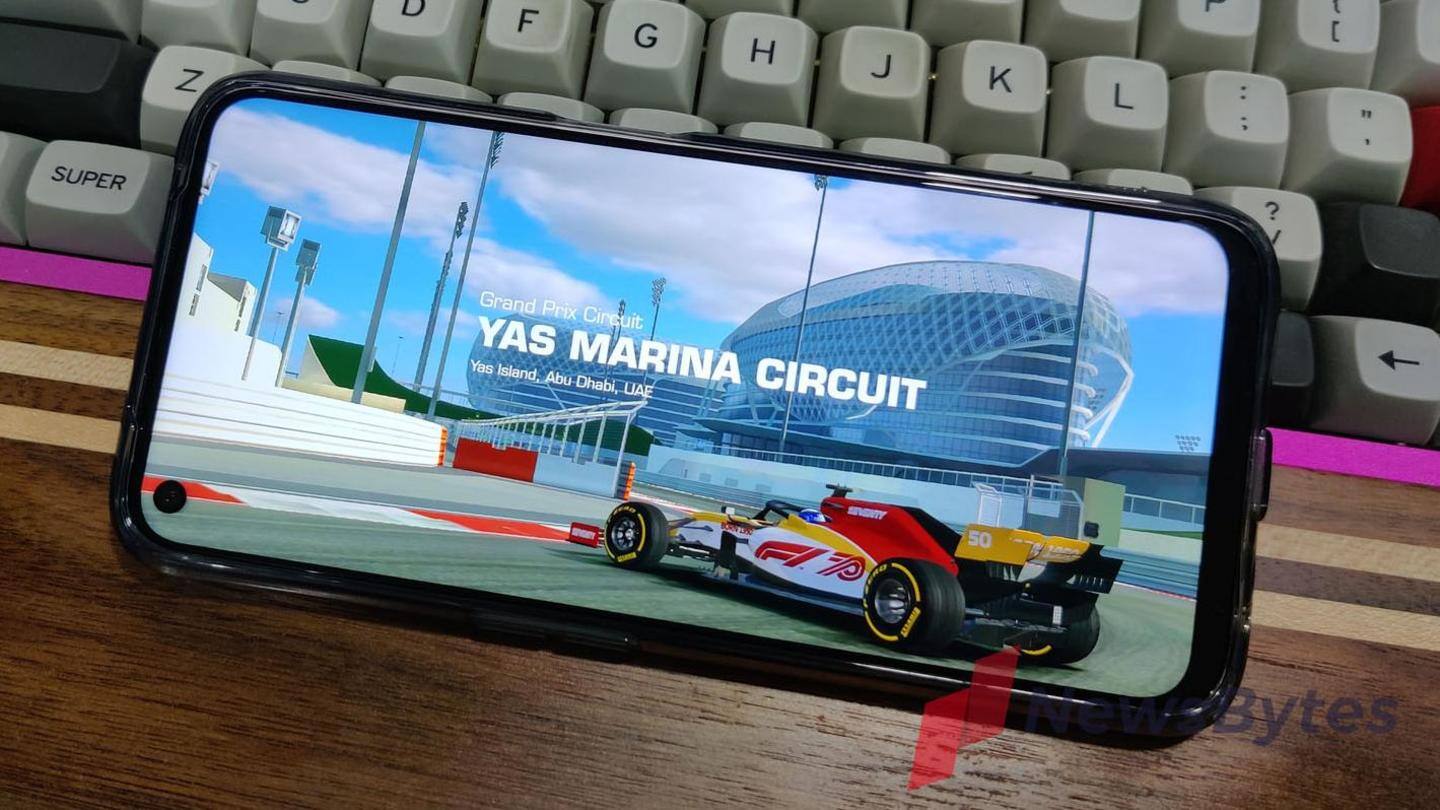 The Narzo 30 Pro review unit is the top end one with 8GB RAM and 128GB storage, but both variants have the same MediaTek Dimensity 800U 5G SoC with a UFS 2.1 storage sub-system. It's a fairly powerful chipset sporting four Cortex-A76 performance cores clocked at 2.4GHz. Benchmarks reveal a roughly similar performance to phones sporting the mid-range Snapdragon 765G SoC, which means the UI and overall experience is butter smooth, especially when you enable the 120Hz mode. Games such as Call of Duty Mobile and Asphalt 9: Legends played well with the Narzo 30 Pro, but high-end titles such as Real Racing 3 and Fortnite exhibited occasional and minute dropped frames. The MediaTek chipset did heat up a bit on extended gaming sessions, but I didn't notice serious performance degradation despite the phone's plastic construction, which usually makes heat dissipation challenging. The bright, vivid display paired with fairly loud monaural speakers makes content consumption a treat, just don't expect HDR support at this price point. Although it isn't possible to test the 5G modem in India, the call quality is only as good as the telecom networks', so that's hard to tell. However, the same was pretty good on voice calls. The plastic construction also seems to help with Wi-Fi reception as I measured a slightly higher signal quality and strength than usual with this phone.
Camera: You get what you pay for
The camera sub-system is where flagship phones still rule the roost, with the logic being that you get what you pay for. That is also a succinct analysis of the Narzo 30 Pro's cameras. Like all budget offerings, the camera only works well in daylight. Throw in a hint of low-light conditions and the cracks begin to appear. The phone sports a 48MP primary sensor, an 8MP ultra-wide sensor, and a 2MP macro camera. The primary camera is the only one you should ever bother with, since the other two don't lend themselves to great results. Not surprisingly, the ultrawide lens isn't capable of 4K or even 60fps video recording. Apart from the aggressive (but optional) AI scene enhancement, the primary camera shoots detailed and vibrant images in daylight conditions, but falters with focusing and image fidelity during low-light conditions and even indoors with reduced lighting. The selfie camera is fair, but struggles with capturing finer details, such as facial hair. It performs acceptably as long as you have decent lighting conditions. The same cannot be said for the video performance, which is generally grainy under low-light conditions, but at least the stabilization is on point. On the bright side, the portrait mode works well.
Battery: Ample juice to last through the day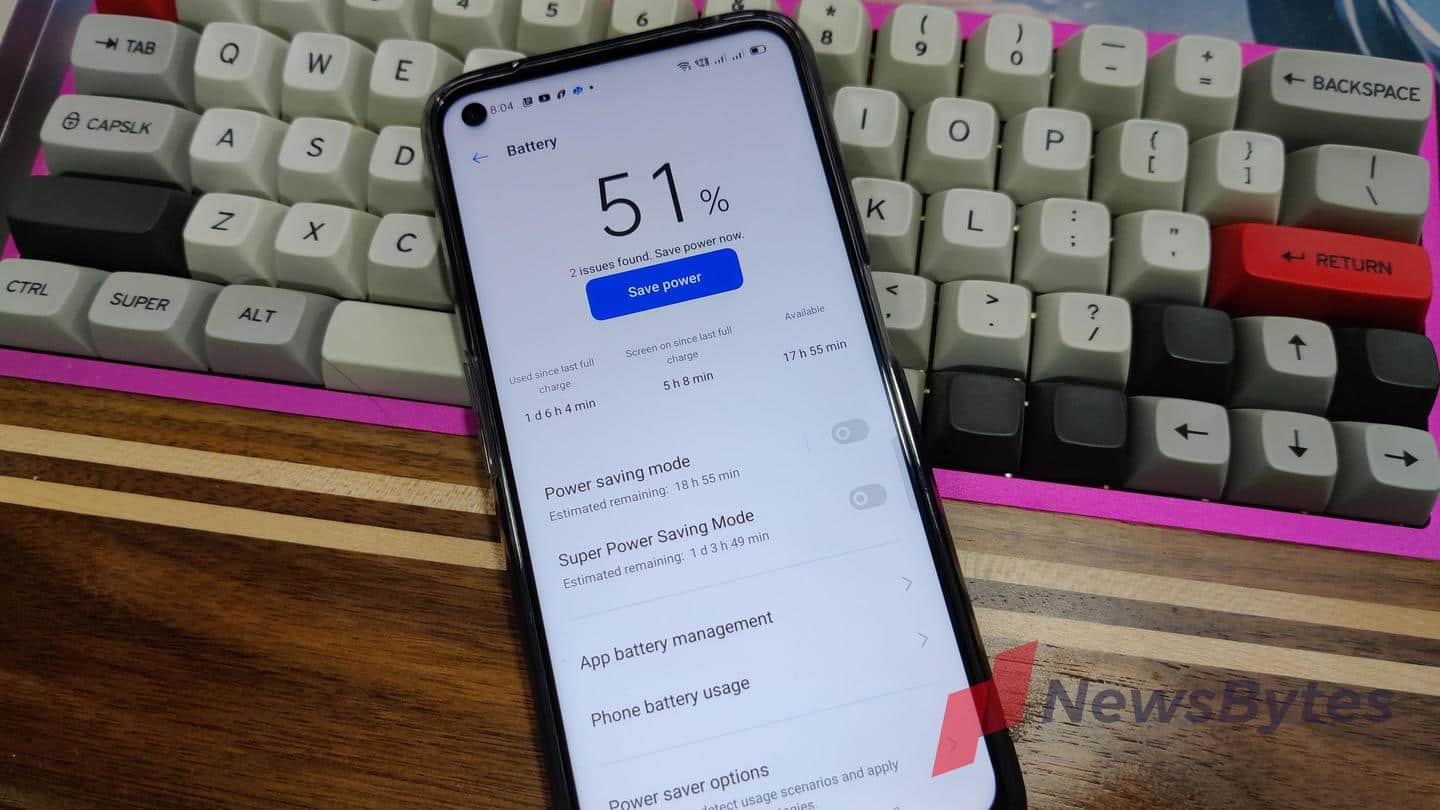 The 5,000mAh battery went through plenty of charge/discharge cycles through my two-week long testing period. The phone lasted well over one day on an average, and clocked in at 16 hours on our rigorous battery loop test. That's a great score and shows that both the hardware and software are well optimized. The Narzo 30 Pro ships with 30W Dart Charge, which is a downgrade from the 65W capability of the Narzo 20 Pro. Having said that, it could still top up the phone from empty in a little more than an hour. That isn't slow by any means.
Software: Decent Android fork with a sprinkling of bloatware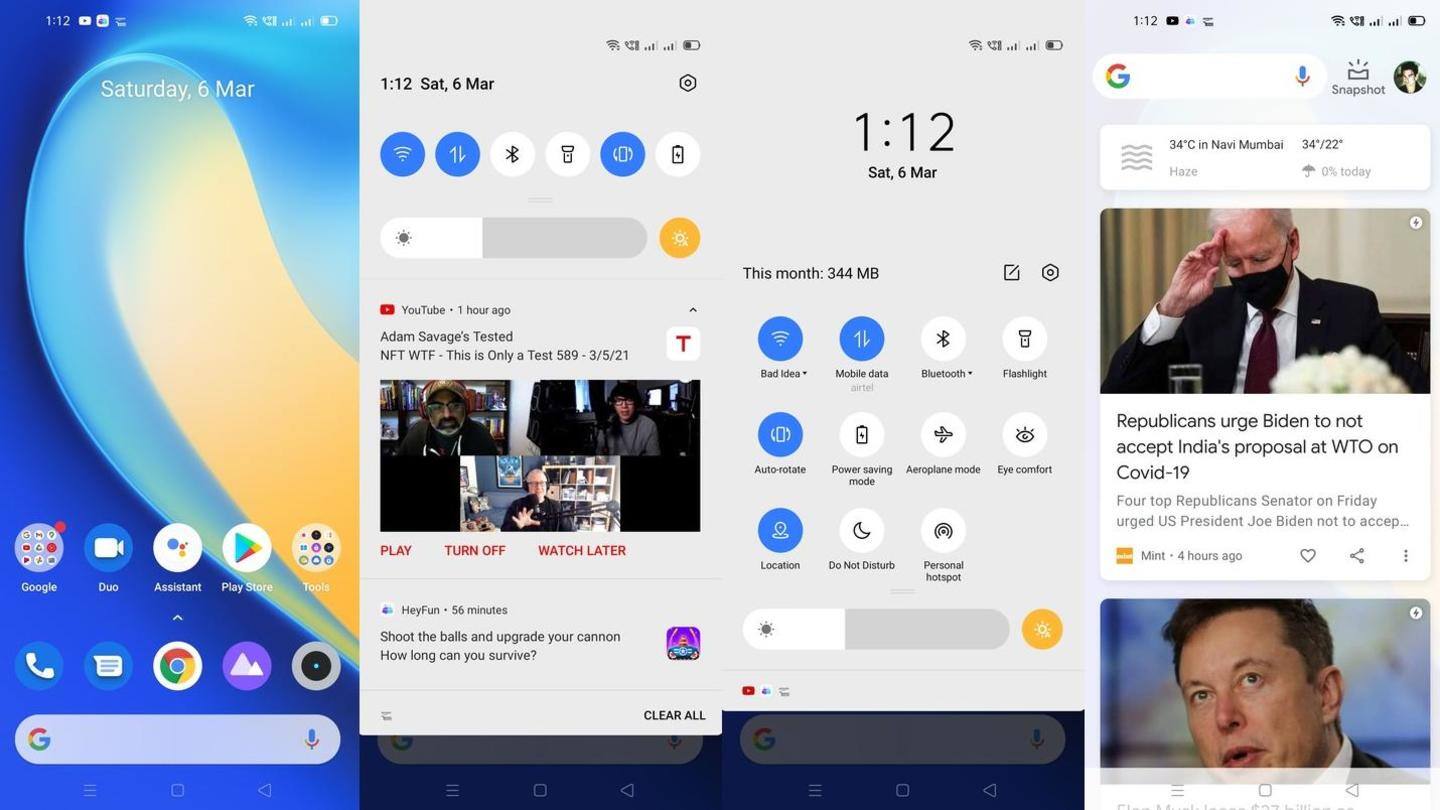 The Realme Narzo 30 Pro 5G doesn't ship with Android 11 out-of-the-box. While that may sound bad, let's not forget that only 3.5 percent of Android phones have that OS at the moment, with Android 10 penetration being ten times as much. Although Realme hasn't officially confirmed it, the Narzo 30 Pro will be among the first phones to get the Android 11-based Realme UI 2.0 update. The UI has a good blend of add-on features with floating toolbars and nifty tools for scrolling screenshots and screen capture baked into the software. You also get a host of gestures, shortcuts, and a split screen mode as well. I had no real complaints on the software side, with the exception of some bloatware that tends to clutter your notifications. However, almost all of those can be uninstalled with a few exceptions.
Conclusion: The cheapest 5G phone at the moment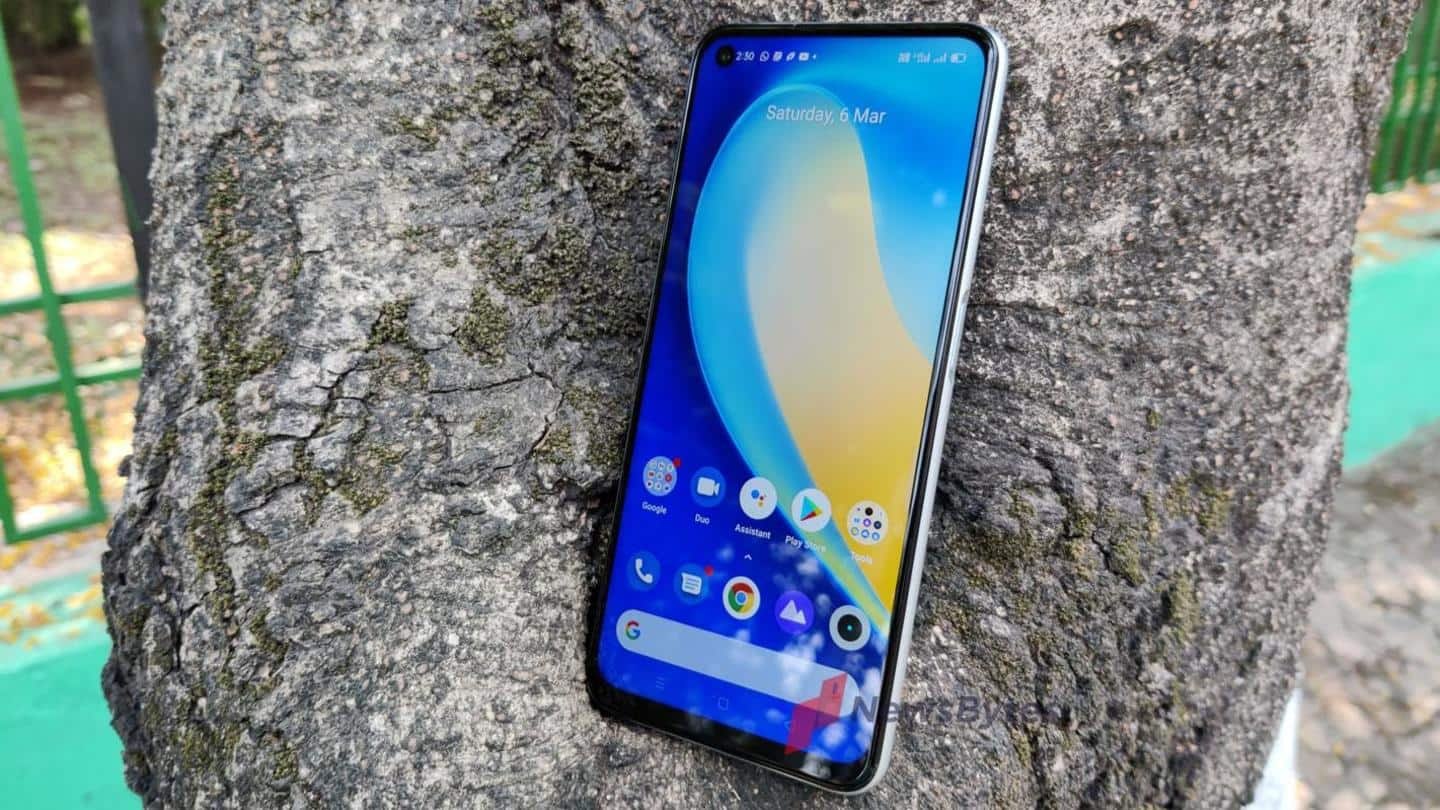 If you care about future proofing with 5G capability, the Realme Narzo 30 Pro 5G is peerless in this price segment. But that also entails giving up on low-light camera performance, HDR capability and AMOLED screen. All said, the phone packs in great performance, a terrific 120Hz display, and a solid battery life for the price. Overall, it is the only value 5G proposition available in the market that ticks nearly all the important boxes associated with more expensive phones. It gets our recommendation for those seeking a cheap, but capable 5G phone on a budget.
How does it measure up to the competition?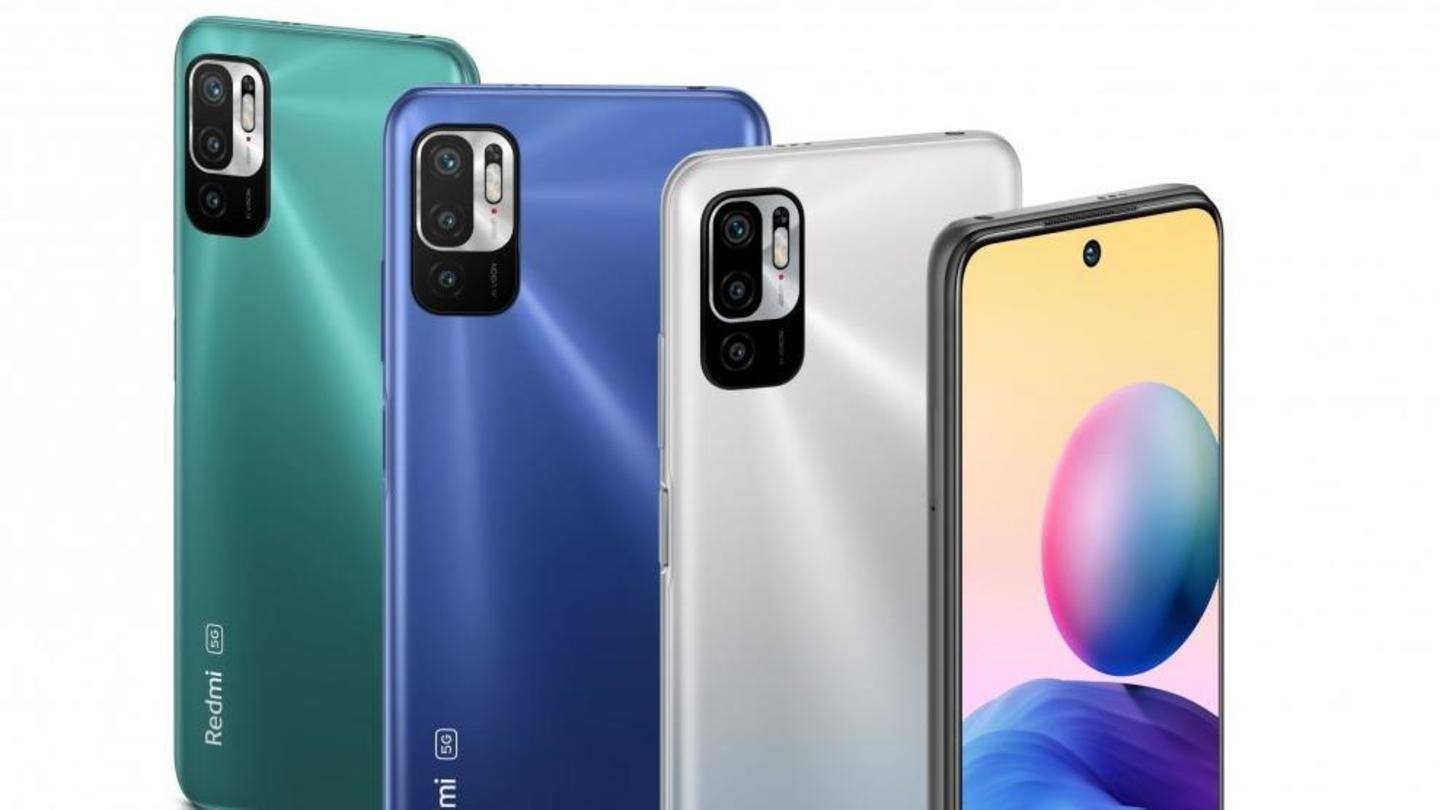 We recommend sticking to the Narzo 30 Pro's 6GB/64GB base variant for Rs. 17,000 and using the microSD card slot to expand storage. The 8GB/128GB version costs Rs. 20,000 and that puts in the contention with Realme's own X7, which packs in a better 60Hz AMOLED display, faster charging, in-display fingerprint sensor, and the same 5G capable MediaTek SoC. Stretching the budget by a bit also opens up the Xiaomi Mi 10i, which offers a better SoC, HDR capability, along with 5G support. However, if you are willing to compromise on the yet unavailable 5G network infrastructure, waiting for a few more days for the Xiaomi Redmi Note 10 Pro is a good idea. It delivers an HDR-capable 120Hz AMOLED display and a great feature set for roughly the same price.