Waymo and Cruise can now operate autonomous vehicle services
Waymo and Cruise can now operate autonomous vehicle services
Mar 02, 2022, 10:55 am
2 min read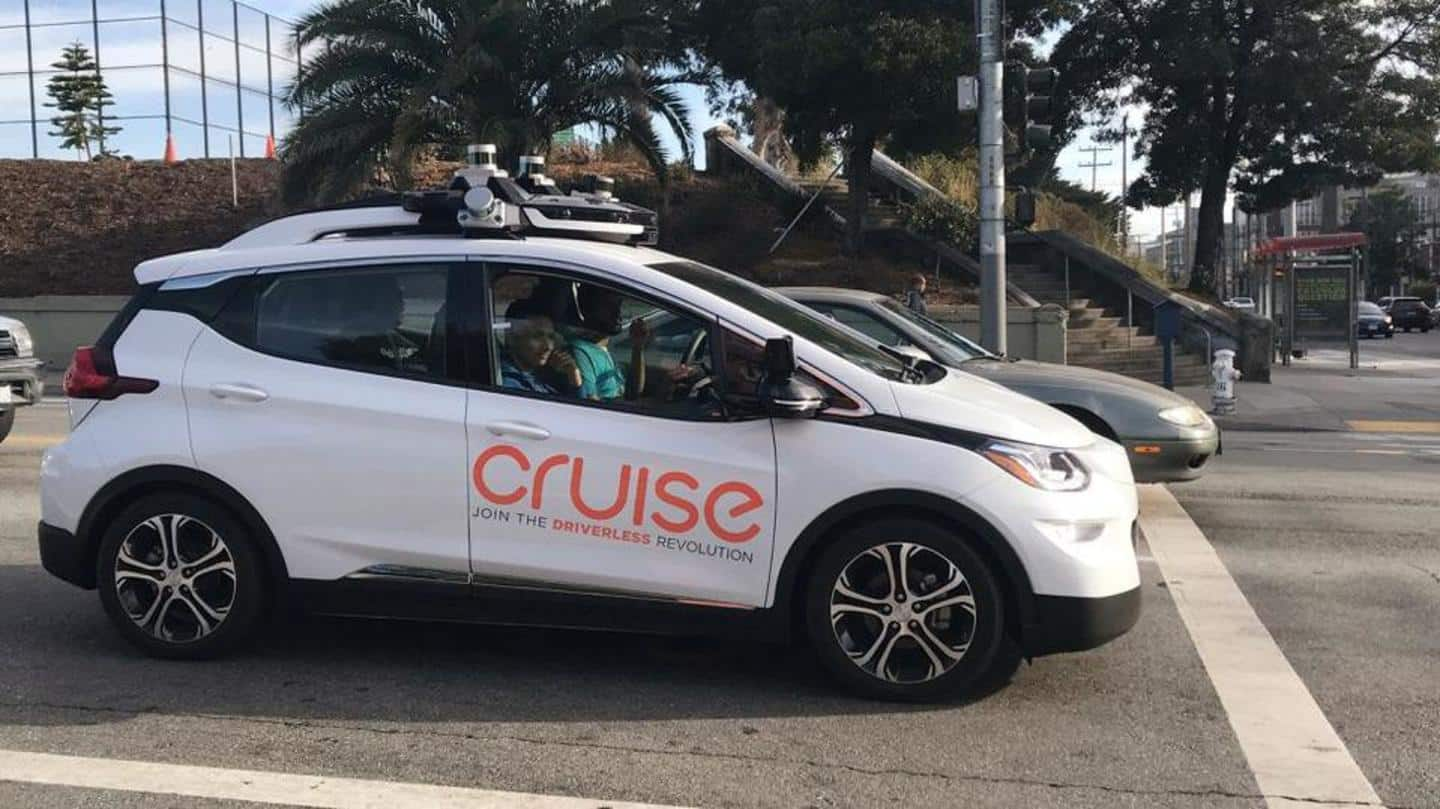 The California Public Utilities Commission (CPUC) has given a nod to Alphabet's Waymo and General Motors' Cruise to begin autonomous vehicle services for passengers in certain parts of San Francisco and San Mateo. The self-driving cars will have safety drivers present and the companies will now be able to collect fares from passengers. Notably, Waymo is also permitted to operate on a 24-hour basis.
Why does this story matter?
California ranks among the top places in the world for testing autonomous vehicles (AVs) and most of them are electric models.
In 2021, over 81% of the almost 1,000 AVs operating in the state were either fully-electric or plug-in hybrid units.
By granting necessary approval to Waymo and Cruise, California will set an example for other states in the US.
Plying during heavy rain is not permitted
Cruise can provide a "Drivered Deployment" service on some public roads in San Francisco at speeds of up to 48.3km/h between 10pm to 6am. Meanwhile, Waymo can operate in select parts of San Francisco and San Mateo at speeds of up to 105km/h. Both of them will permit passengers to share rides but are barred from operating during heavy fog or rain.
Government urged to permit vehicles without human controls
GM and Cruise had recently requested U.S. regulators to allow them to deploy a few self-driving vehicles without human controls such as steering wheels and brake pedals. However, there has been no response. Separately, as per Waymo, thousands of riders are on a waitlist for a tester program in California. Now, the company can operate in some parts of the state.
'Launching driverless ride-hail service in San Francisco is our mission'
Cruise's vice president for global government affairs, Prashanthi Raman, noted that the announcement by CPUC was another positive incremental step toward autonomous driving facilities in the commercial space. "Our mission has always been to launch a driverless commercial ride-hail service here in San Francisco, and that is what we will continue working with our regulators to deliver," Raman said.