CES 2020: Hyundai unveils flying taxis for Uber's Elevate project
CES 2020: Hyundai unveils flying taxis for Uber's Elevate project
Jan 08, 2020, 04:01 pm
2 min read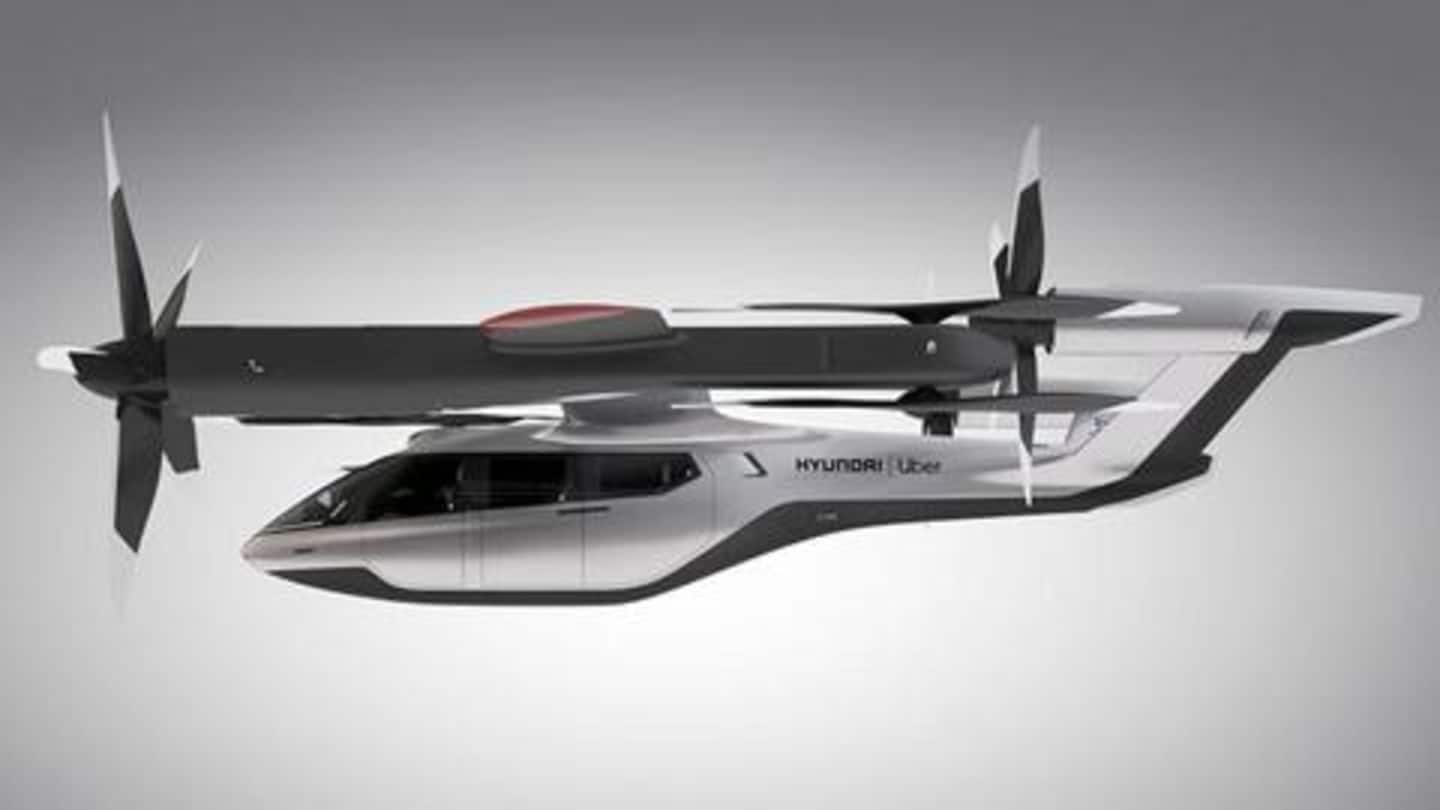 At the ongoing Consumer Electronics Show, where tech giants like Sony are surprising us with concept cars, traditional carmakers are aiming for the skies. Literally! Case in point: South Korean automobile giant Hyundai. It has unveiled the S-A1, a flying taxi that the company will not only mass-produce in a couple of years but also deploy them for Uber's air taxi project called Elevate.
About Hyundai and Uber's partnership
Hyundai and Uber have announced a new partnership to develop smart "Urban Air Mobility" solutions. And to that end, the South Korean automaker has revealed the S-A1 aircraft as the backbone of Uber Elevate. In this partnership, Hyundai will produce and deploy the air vehicles, while Uber will provide airspace support services, connections to ground transportation, and an app for customers to book flights.
Meet S-A1, Hyundai's Personal Air Vehicle (PAV)
Coming to Hyundai S-A1, it is equipped with two tilt-rotors on the tail and 10 smaller rotors mounted around the cabin that help the aircraft "take off vertically, transition to wing-borne lift in cruise, and then transition back to vertical flight to land." It utilizes distributed electric propulsion which powers multiple rotors and propellers "to increase safety by decreasing any single point of failure."
The aircraft can fly at up to 290km/h
The S-A1, which has space for four passengers, can reach a top speed of 290 km/h and a cruising altitude of around 1,000-2,000 feet above the ground. The aircraft will be 100% electric, and it can fly trips up to 100km. Further, Hyundai says it will require about five to seven minutes for recharging.
When can we see an Uber-Hyundai air taxi?
Uber plans to perform its own test flights this year with an aim to launch its air taxi service in 2023 in some US cities including Dallas and Los Angeles. Meanwhile, Hyundai is yet to conduct any test flights and has not announced the price of this Personal Air Vehicle (PAV). We can expect more information on this product in the coming months.