Porsche Taycan v/s Audi e-tron GT: Which one is better?
Porsche Taycan v/s Audi e-tron GT: Which one is better?
Written by
Harshita Malik
Nov 13, 2021, 12:45 am
3 min read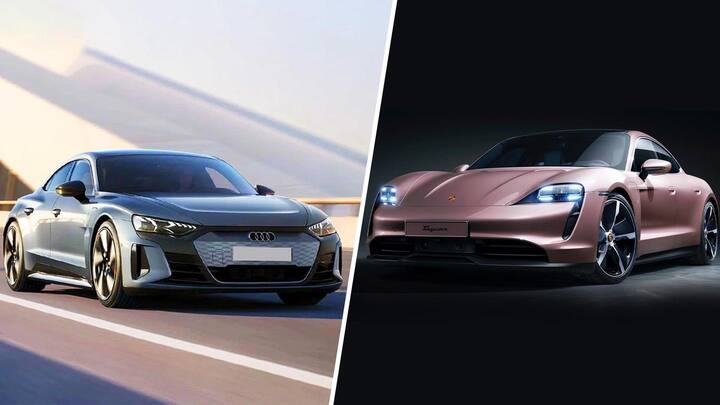 Porsche has launched the Taycan all-electric car in India. It flaunts a head-turning look, a feature-rich and luxurious cabin, and is powered by two powerful electric motors. With a price-tag of Rs. 1.5 crore, it is worth comparing with Audi's e-tron GT model, which went official in India in September this year. So, which one is better?
Porsche Taycan and Audi e-tron GT are premium electric vehicles that will appeal to buyers looking for zero-emission performance cars. They share the same platform but differ in terms of styling, cabin comforts, and performance.
While the former is offered in Taycan, Turbo, Turbo S, and 4S variants, the latter comes in e-tron GT quattro and RS e-tron GT trims.
Porsche Taycan offers a sportier front fascia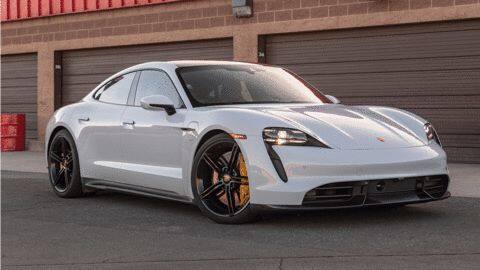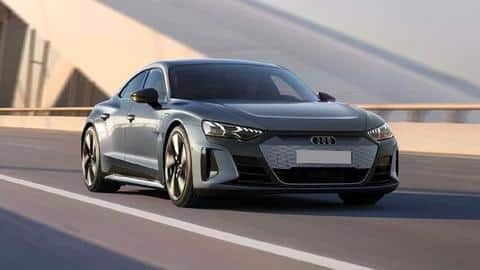 Audi e-tron GT features a sculpted bonnet, a large hexagonal grille, angular air inlets with horizontal slats, swept-back LED headlights, a sloping roofline, and vented wheel arches for enhanced aerodynamics. In comparison, the Taycan boasts a sportier front fascia with a low-rise body, a sloping roofline, and a sculpted hood. Both the four-wheelers sport a bulged-out tail section with a full-width taillight.
Audi e-tron GT can accommodate more passengers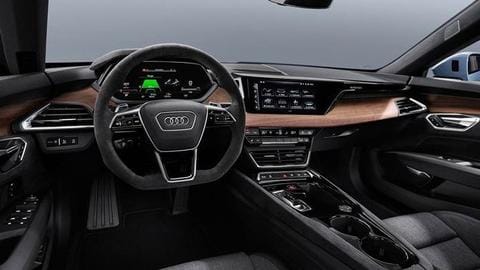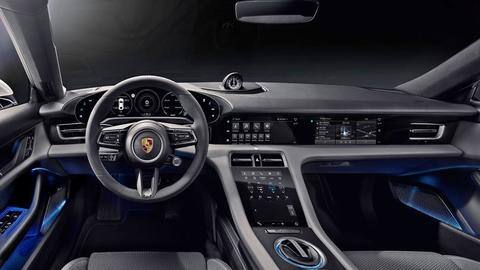 The Audi e-tron GT offers a spacious 5-seater cabin with a multifunctional steering wheel, ambient lighting, ventilated seats, and two luggage compartments. The Porsche Taycan, however, has room for four people and houses a multifunctional steering wheel, leather seats, and a panoramic sunroof. The latter also has a neatly arranged center console with touch-sensitive controls and no physical buttons.
Porsche Taycan offers more equipment
The e-tron GT comes with Digital Matrix LED headlamps while the Taycan gets 4-point LED headlights. Audi's EV sports a 3-zone climate control, heated front seats, nine airbags, and a 10.09-inch touchscreen infotainment panel. The Taycan provides a massage facility in the front seats, heated rear seats, 4-zone climate control, an analog compass, and recyclable carpet as well as floor mats.
Audi e-tron GT delivers slightly higher range
Audi e-tron GT packs two electric motors, paired with a 93kWh battery. The powertrain churns out a maximum output of 646hp/830Nm and a range of up to 500km, depending on the variant. Porsche Taycan has two electric motors, combined with a 79.2kWh/93.4kWh battery pack, to deliver up to 751hp of power and up to 484km range. It can sprint from 0-100km/h in 2.8 seconds.
Which one should you buy?
In India, the Audi e-tron GT starts at Rs. 1.8 crore while the Porsche Taycan is priced starting at Rs. 1.5 crore (both prices, ex-showroom). The e-tron GT offers a marginally higher range and space for an extra passenger but the Taycan is a better choice with more equipment, sportier looks, better performance, and a relatively lower price-tag.