Bengaluru: It's either emptying pockets or jail-term for footpath riders
Last updated on
Nov 22, 2018, 07:02 pm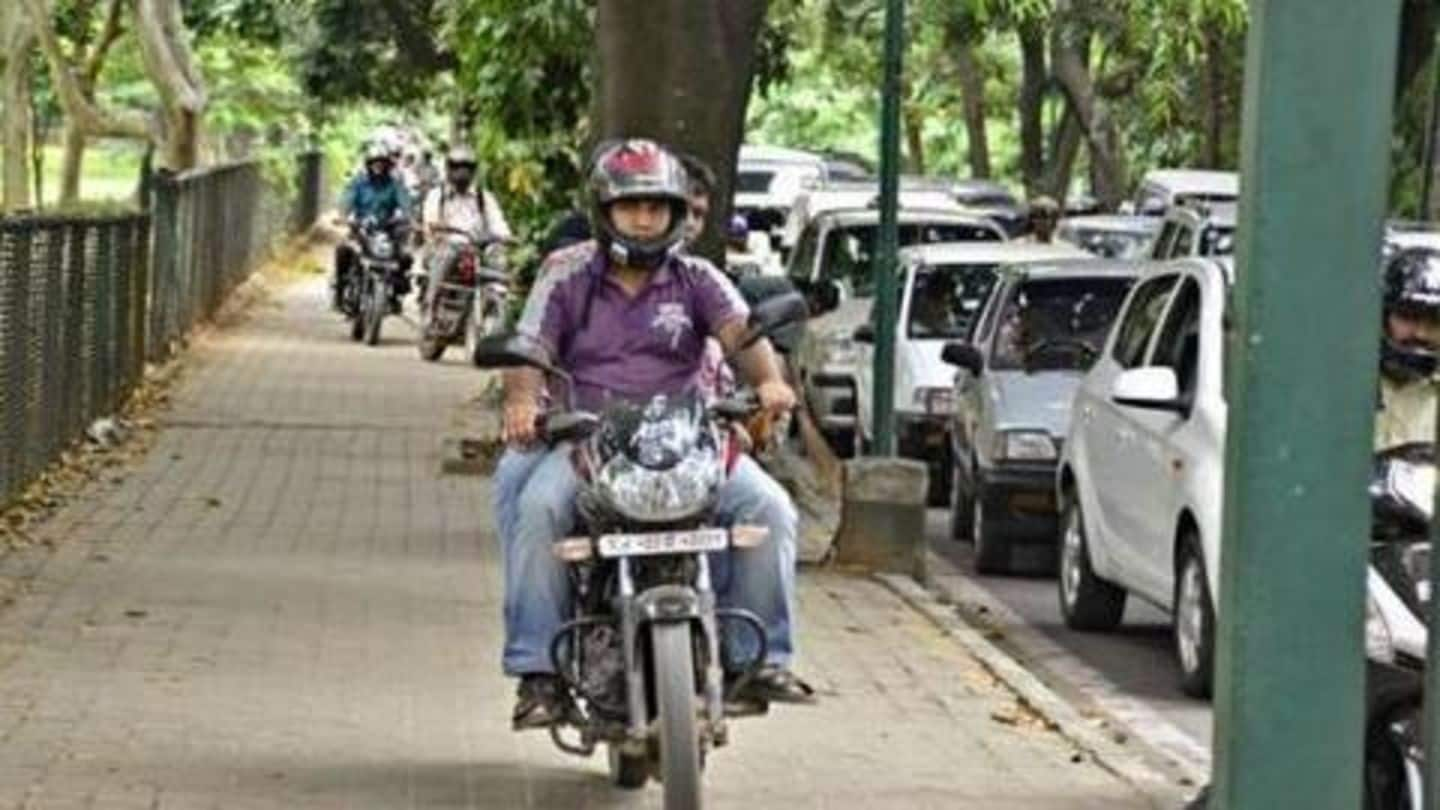 After multiple campaigns, drives and even steps like cancelling licenses failed to curb the menace of footpath riders, Bengaluru Police has now decided on a sterner action. It has started a drive to book defaulters or make him/her pay a hefty fine, amounting to roughly Rs. 1,000, if caught riding their two-wheelers on footpath. By this weekend, the force aims to book 500 violators.
Drive launched 3-4 days back. 'We're taking this very seriously'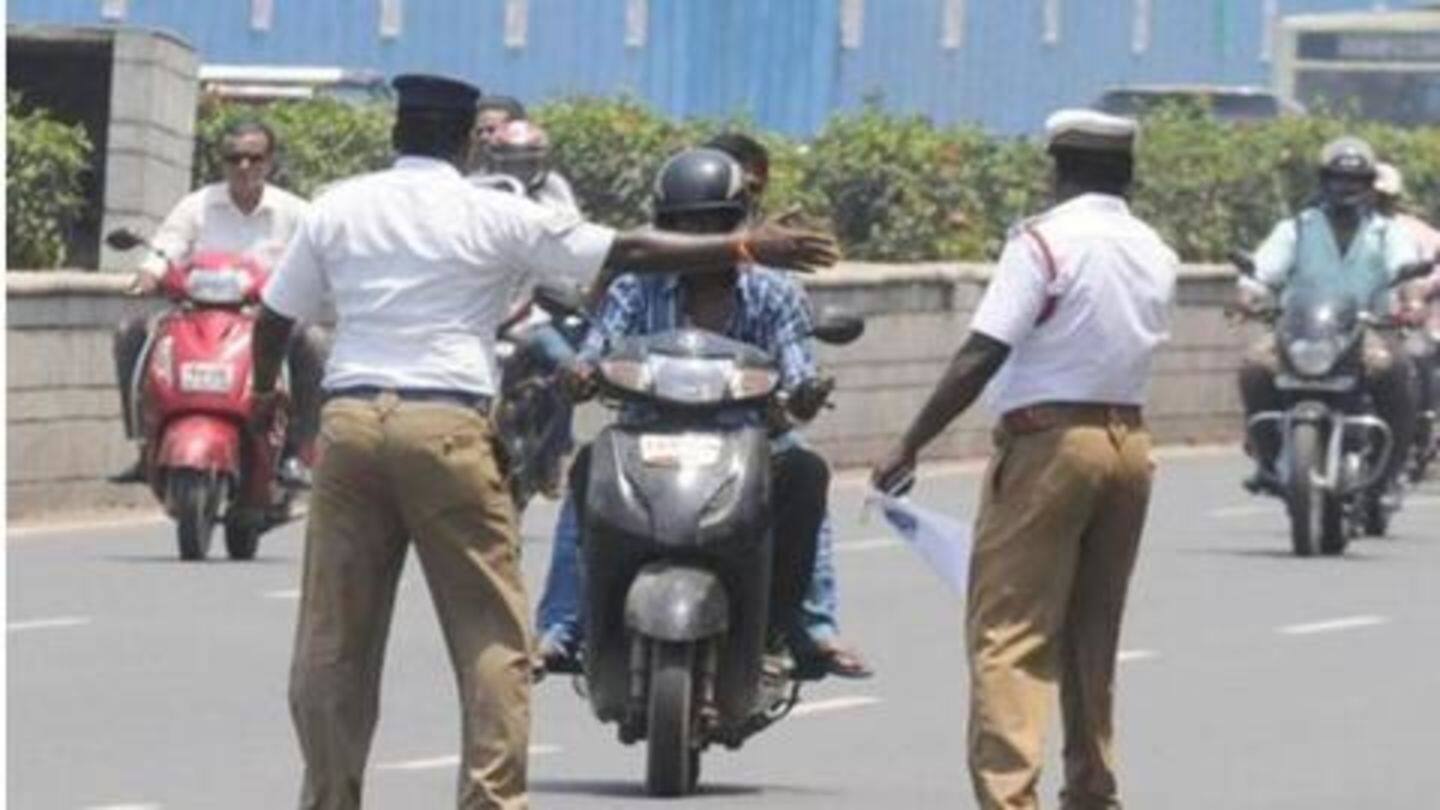 In fact, the city police has already booked 250 bike riders under IPC Section 297, which carries a prison time of six months. Confirming the same, Additional Commissioner (Traffic) P Harishekaran said, "We launched this drive 3-4 days back and strict instructions have been given to book these violators. We're taking this very seriously as our prime duty is to ensure road safety."
Earlier, footpath riders were let off after paying Rs. 100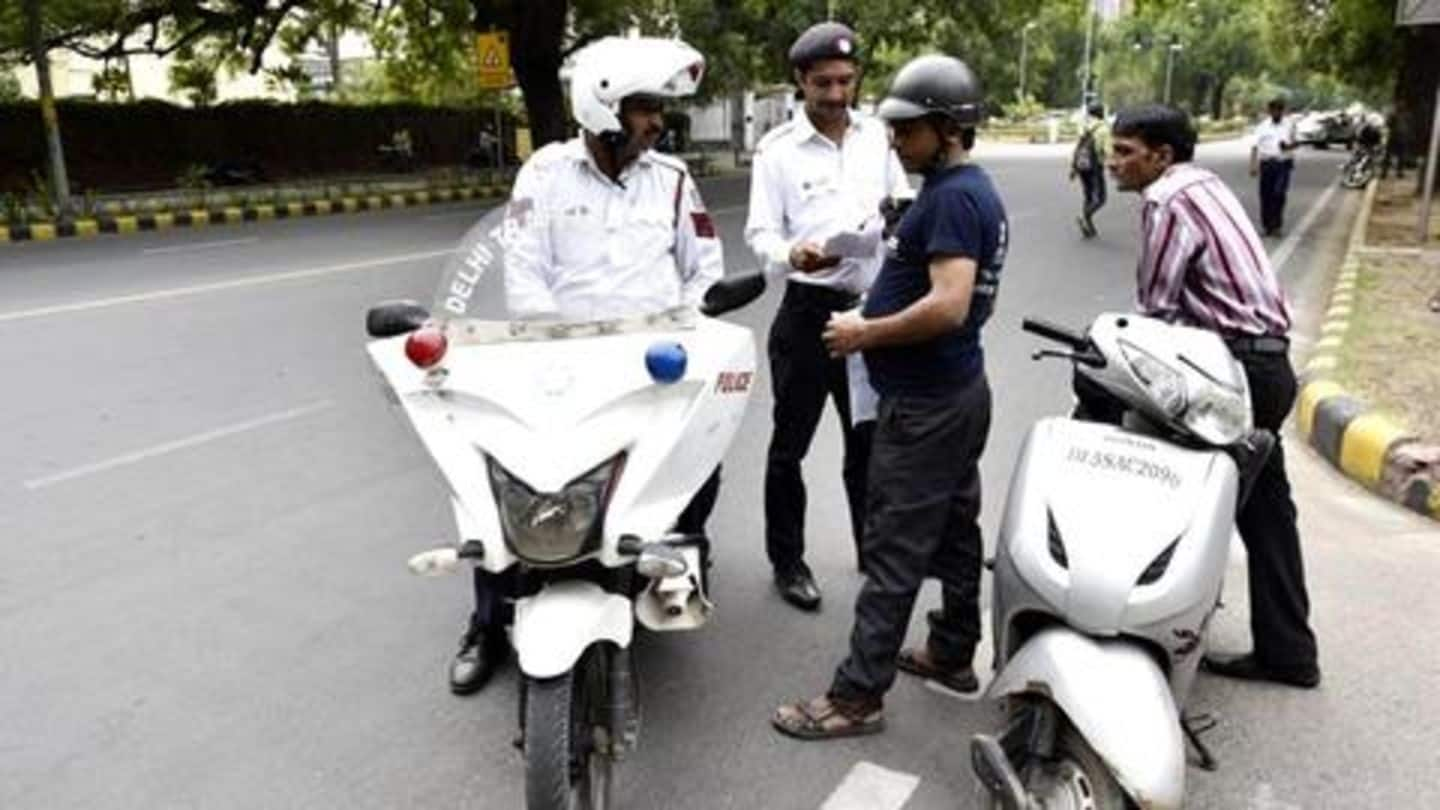 The offenders will also be booked under Section 184 of the Motor Vehicles Act 1988 for putting the lives of pedestrians in danger. Repeat offenders might even have their licenses suspended, if the traffic official stationed at the junction deems it fit, said cops. Till now, those who were caught riding their two-wheelers on footpaths were let off after paying a mere Rs. 100.
Every year, 16,000 to 18,000 cases get registered in city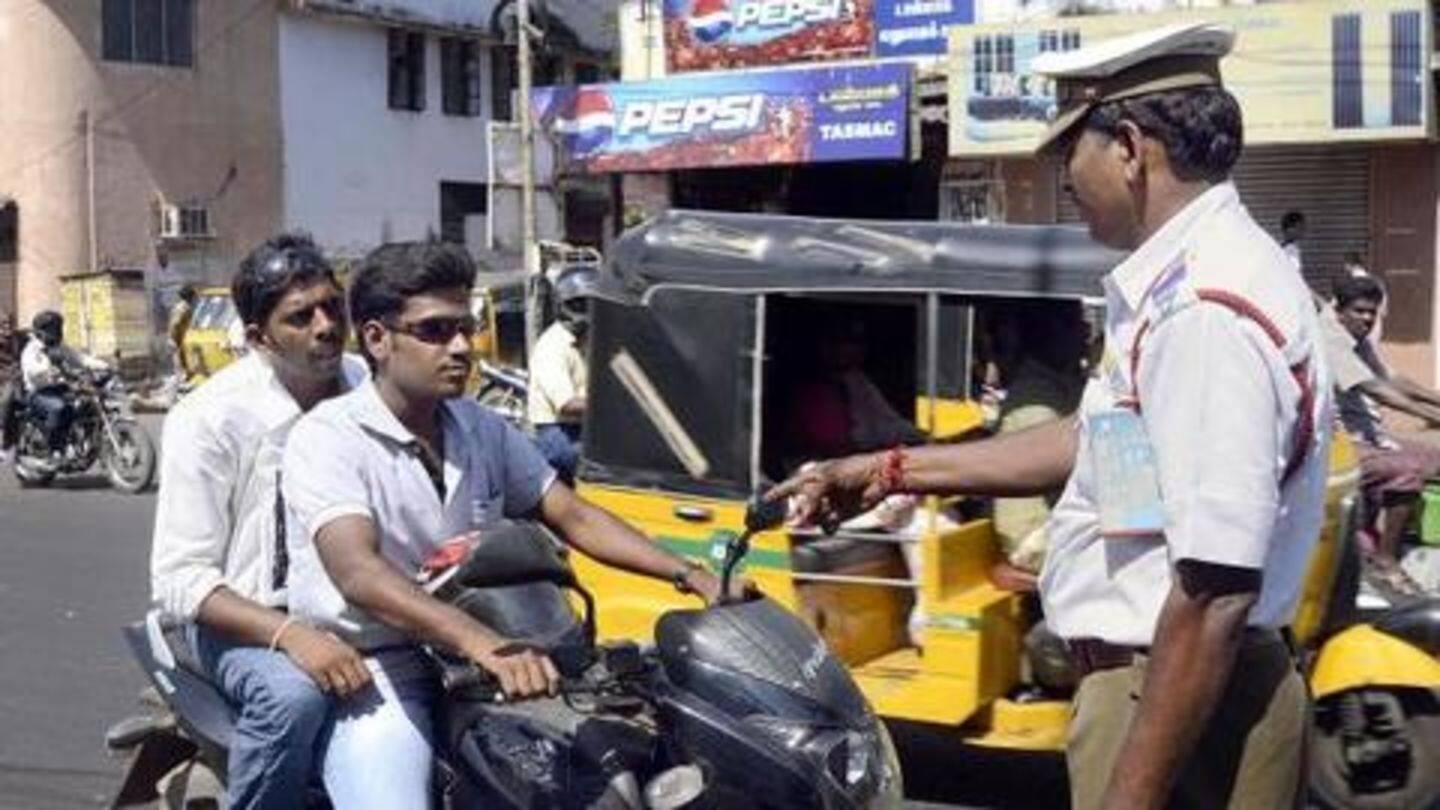 That wasn't much of deterrence. Even the drive to cancel licenses failed and it was rolled back in 2012. A report suggesting that the city registers 16,000 to 18,000 cases against such two-wheeler riders every year stands testimony to the fact. So, given the scenario, this is a good move. Meanwhile, some Bengalureans are also doing their bit in helping out the police force.
This 27-year-old is doing her bit to help the force
One such concerned citizen is this 27-year-old, Manju Thomas, who became famous after a video featuring her went viral. The video shot in March showed the feisty woman asking two bike-borne men to get off the footpath, as it's dangerous for pedestrians. The men were of course aggressive and constantly honking to numb her voice, but she continued, unafraid.
'When you're on footpath and there's a biker, stop him'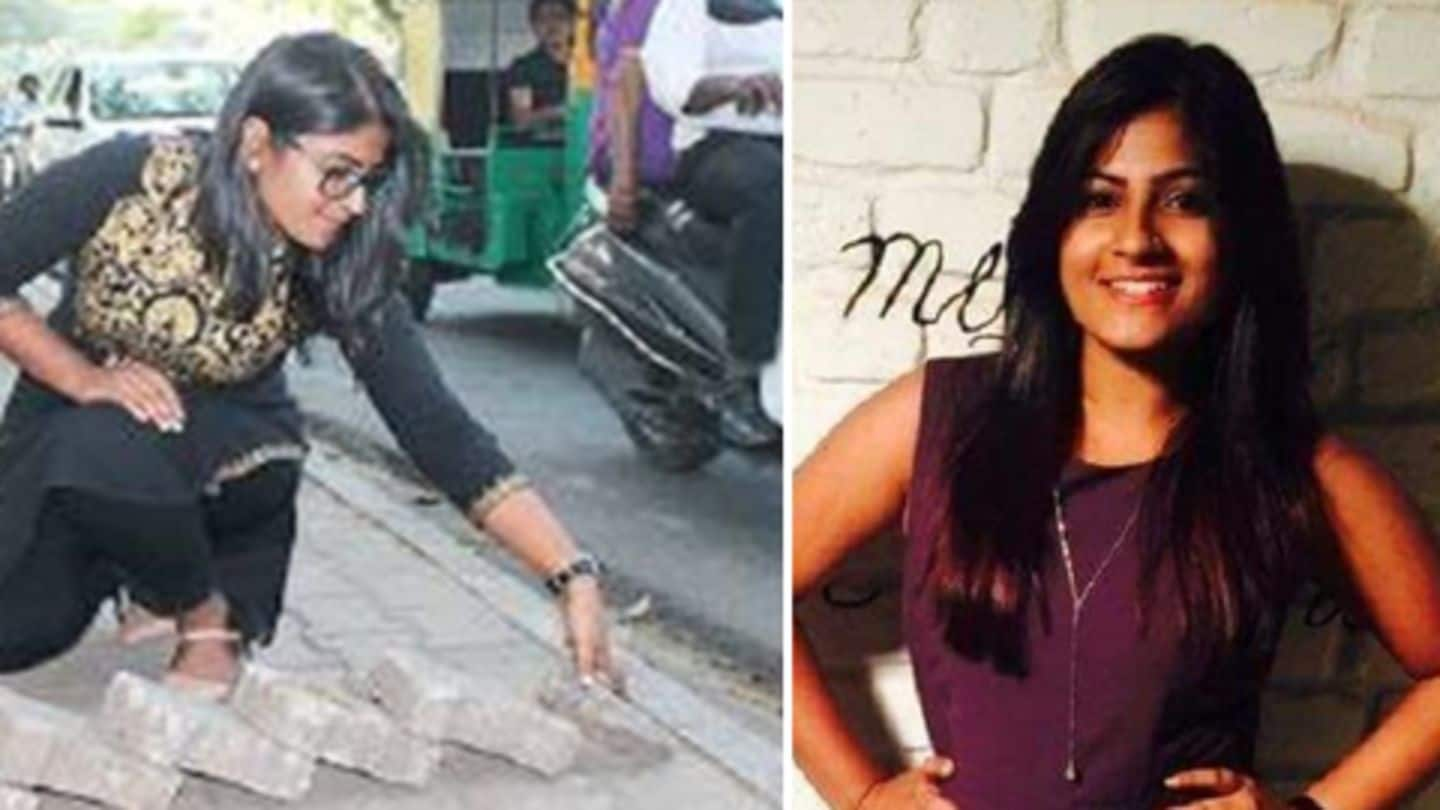 The video has clocked 1M views and her phone hasn't stopped ringing since. She, however, maintains she didn't want this fame, but only wants people "to understand that when I am standing for my bus I am also utilizing my time. When you are on the footpath and if there is a biker, stop him." Must admit, we do need more citizens like her!