No more creative memes from Bengaluru Police on Twitter!
No more creative memes from Bengaluru Police on Twitter!
Sep 18, 2017, 08:04 pm
1 min read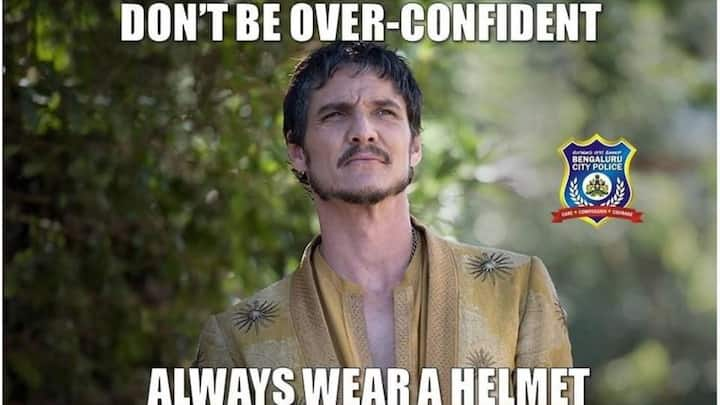 After gaining massive popularity for innovative memes on social media, including those on Game of Thrones, Narcos, and Harry Potter among others, Bengaluru Police would now stick to the conventional methods of reaching out to citizens on Twitter. Disappointing many fans, they are back to standard replies, retweets, complaint forwarding, and posters on road-safety. Find out why they are back to basics on Twitter!
No focus on generating social media content in Kannada
Bengaluru Police officials said they were reconsidering their social media team responsible for spreading awareness online. According to sources, the city police's memes with witty pop culture references won hearts, but officials feel there wasn't much focus on generating online content in the Kannada language. They said there was "too much" focus on some issues while many others were left out.
I hope it returns soon: Brand Strategy Expert Harish Bijoor
Bijoor stated: "In a city like Bengaluru where the number of young residents under the age of 35 is high, it is important to keep them engaged on social media. Maybe they (Bengaluru Police) are thinking of other means of reaching out to the public."