Bengaluru International Airport to introduce facial recognition facility from 2019
Bengaluru International Airport to introduce facial recognition facility from 2019
Written by
Aakanksha Raghuvanshi
Sep 06, 2018, 06:53 pm
2 min read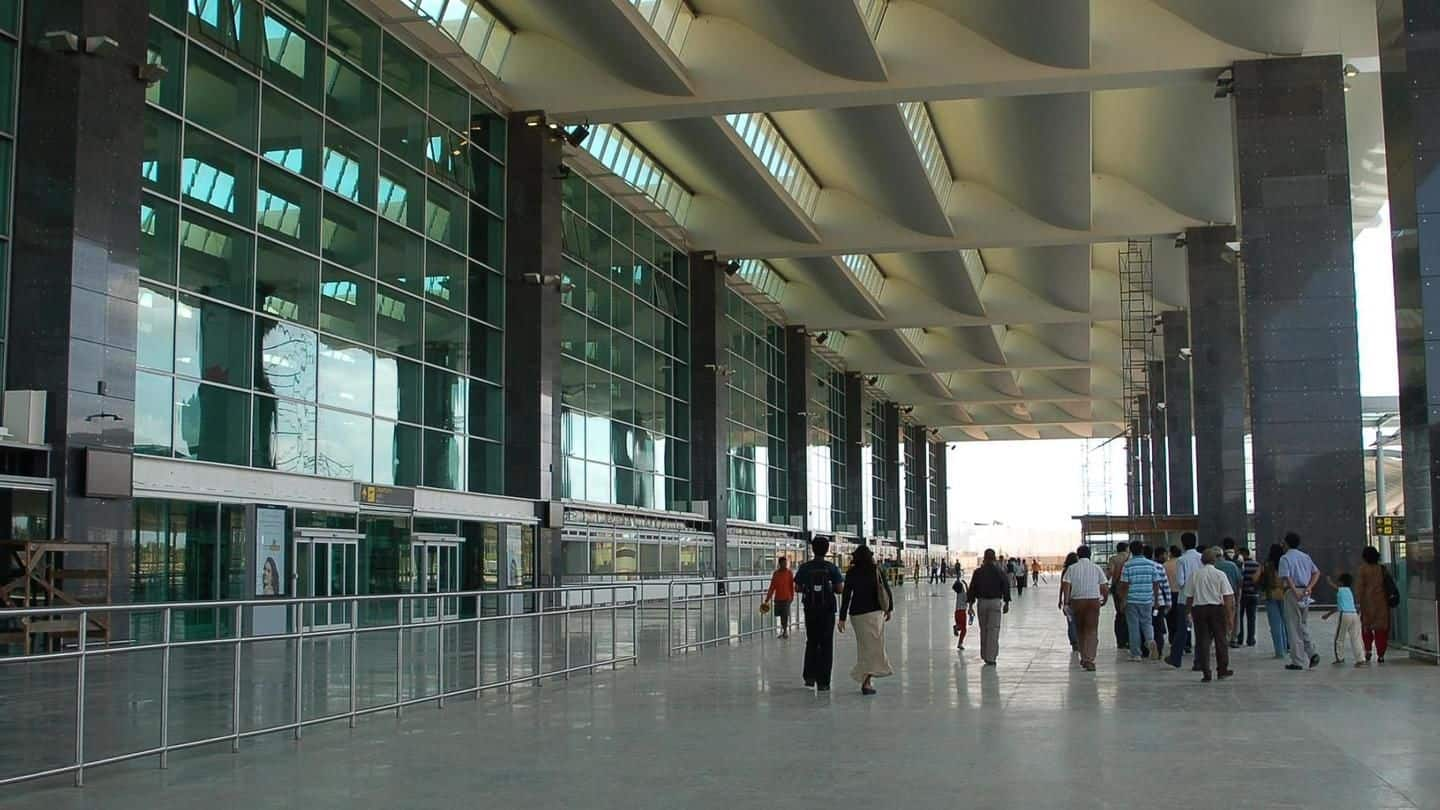 Bengaluru International Airport Thursday said it plans to roll out facial recognition facility for the passengers of some select airlines from early next year as it seeks to make the boarding process paperless. The private airport operator has inked a pact with the Lisbon-based digital and biometric solutions services provider Vision-Box to implement the technology, Bengaluru International Airport (BIAL) has said. Here's more.
Benefits of biometric self-boarding technology at the airport
The introduction of biometric self-boarding technology is aimed at transforming passenger experience and creating a future-ready airport, BIAL release said, adding the move will also bolster government's proposed DigiYatra project. Biometric technology will identify passengers by their face as they move across the airport, avoiding stops and the repeated presentation of boarding passes, passports or other physical identity documents, it said.
DigiYatra will minimize paperwork at airport
The DigiYatra project seeks to minimize paperwork for air travel under a digital system for airport entry and boarding flights using a passenger's Aadhaar number and mobile phone. "Vision-Box's biometric technology, combined with its passenger flow platform will enable a seamless journey for our passengers, from registration to boarding," said Hari Marar, Managing Director and Chief Executive Officer, BIAL.
Bengaluru airport to become India's first offering paperless air travel
The first phase of the rollout will be completed in the first quarter of 2019, with Jet Airways, Air Asia and SpiceJet passengers as the first users, the BIAL said. With the implementation of the biometric technology, Bengaluru airport will become the first aerodrome in the country to have an end-to-end solution for paperless air travel, the company added.
Canadian NRI Prem Watsa-owned Fairfax owns 54% and Siemens Projects Ventures holds 20% in BIAL. Of the remaining 26%, Karnataka government and the Airports Authority of India hold 13% each, respectively.