Bengaluru: When President decided not to act like a VIP
Bengaluru: When President decided not to act like a VIP
Jun 19, 2017, 10:14 am
3 min read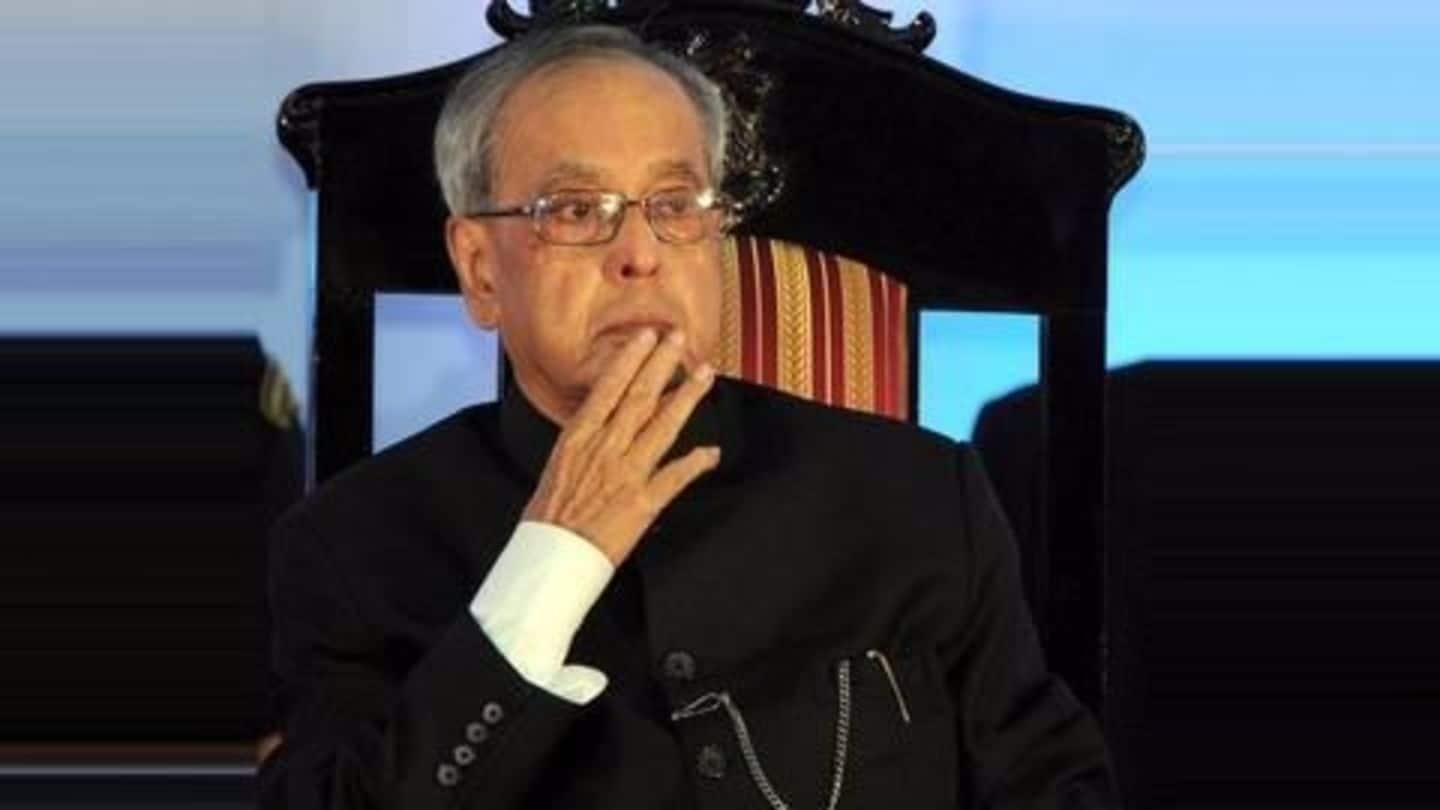 In the city to inaugurate Bengaluru's Namma metro, India's President Pranab Mukherjee broke away with the typical trend of sticking and living up to VVIP symbol. Despite heavy traffic restrictions imposed for his arrival, an ambulance was allowed to pass. By doing so, Mukherjee has set an example for other ministers to follow. Keep reading for more news from Bengaluru.
Bengaluru cop claims to have been beaten up by a woman
Venkatesh, a traffic constable has filed a complaint, claiming a woman beat him up with sandals when he tried to stop her from rushing towards Rahul Gandhi's convoy last week. According to his complaint, a woman on a scooter came out from a building basement and rode along with the convoy for some distance despite attempts to stop her.
Last stretch of Bengaluru Namma Metro Phase I flagged off
The much awaited inauguration of the last stretch of North-South corridor, or the Green Line, from Majestic to Yelachenahalli was done by President Pranab Mukherjee in the presence of Karnataka CM Siddaramaiah. With this the entire 42-km long stretch of Namma Metro becomes functional. The President was all praises for the workers and engineers for completing the project in less than 10 years.
Ola cab drivers beat up supervisor in Bengaluru airport
A fight broke out between Ola cab drivers and their supervisor at Bengaluru's Kempegowda International Airport on Saturday afternoon. According to eyewitness accounts, the Ola supervisor did not allow the driver to enter the parking zone and used foul language which led to a physical fight between them. Other drivers joined in when they saw supervisor ill-treating the driver which worsened the matter.
Minister for Energy, DK Shivaumar wrote to Karnataka CM Siddaramaiah, requesting him to stop GVK Group from selling its 10% share in Bengaluru International Airport Limited (BIAL) to Fairfax Group. According to him, the sale will violate the initial shareholder agreement as it mandates at least one share holder to have adequate experience in operating and maintaining the airport, which Fairfax does not.
Karnataka's ACB raids the houses and offices of government officials
Based on information of having disproportionate assets, the Anti-Corruption Bureau (ACB) of Karnataka conducted surprise raids at the houses and offices of eight state government officials across the state. Huge properties, buildings, gold jewellery and silver ornaments, unaccounted cash, cars, bank deposits, lockers and foreign currency were found in their possession, besides incriminating documents in support of the corruption charges.