Amazon will not slow its investment pace in India
Amazon will not slow its investment pace in India
Written by
Anish Chakraborty
Apr 29, 2017, 08:45 am
3 min read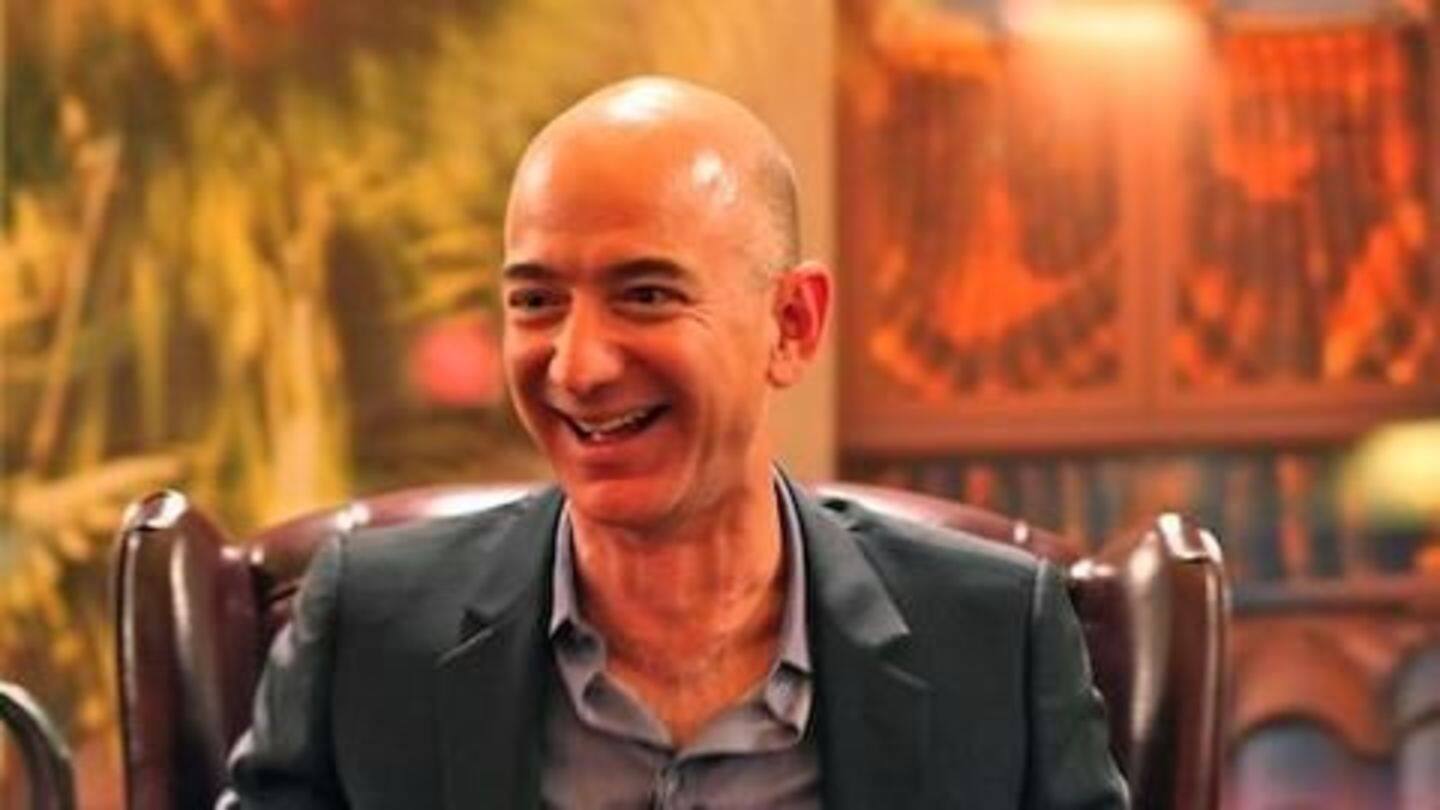 A $481m loss might deter others, but to Amazon CEO Jeff Bezos it is just another hurdle Amazon has to overcome in order to finally triumph. "I assure you that we'll keep investing in technology and infrastructure while working hard to invent on behalf of our customers and small and medium businesses in India," said the Amazon boss. Here's all you need to know.
Amazon is ready to dig its pockets deeper
The e-commerce giant has promised to invest around $5 billion in India and according to the experts, Jeff Bezos may push the limit further to stay in the e-commerce game. Bezos optimistically said, "Our India team is moving fast and delivering for customers and sellers. We're grateful that customers are responding - Amazon.in is the most visited and the fastest growing marketplace in India."
It is about supremacy in an industry worth $16 billion
Amazon's biggest rival Flipkart is on its way to acquire Snapdeal according to recent reports, making the battle a proper blood bath in the e-commerce space. If reports are to be believed, Flipkart is already winning. At the end of March 2017, Flipkart's annualized gross merchandise value stood at a little over $4 billion, while Amazon's is at $3.2 billion, according to estimates.
Breathing down upon competition's neck
Although, Flipkart has the leading hand for now, but the scales are not heavily tilted in its favour. According to the latest RedSeer E-tailing Leadership Index (ELI), Amazon now stands side by side with Flipkart in terms of popularity and brand recall. Although Flipkart is still standing firm in the coveted spot, Amazon may soon topple the former's leadership in the country's e-commerce market.
SoftBank's "in-principle nod" for Flipkart-Snapdeal merger
It appears that the SoftBank board has given a non-binding approval to the Snapdeal-Flipkart merger and plans to hold 20% stake in the merged entity, subject to clearance and has also okayed a buyout from other existing investors like Kalaari and Nexus Partners to smoothen the process. The new merged-entity will tower over Amazon, if Flipkart alone was not enough to give it competition.
Advancements and future plans
Amazon has already increased its selection of products in the Prime segment by 75% and plans to spend a huge chunk of its investment on getting more customers to register in Prime. It also aims to make it presence felt over Netflix in the live video-streaming platform with its Amazon Prime Video. As per Bezos, Amazon has increased fulfilment capacity of its sellers by 26%.
If you avoid Paytm, the story isn't complete
Paytm has just got a Rs. 12,000 crore boost from SoftBank and is reportedly going to use it for expansion purposes. Although, Paytm Mall is not an inventory-led business as of now and has not scaled things up, but with the resources at hand, it may end up taking over both Flipkart and Amazon in the e-commerce war if it wants to.