Bill Gates steps down from Microsoft's board: Here's why
Bill Gates steps down from Microsoft's board: Here's why
Written by
Shubham Sharma
Mar 14, 2020, 09:41 am
3 min read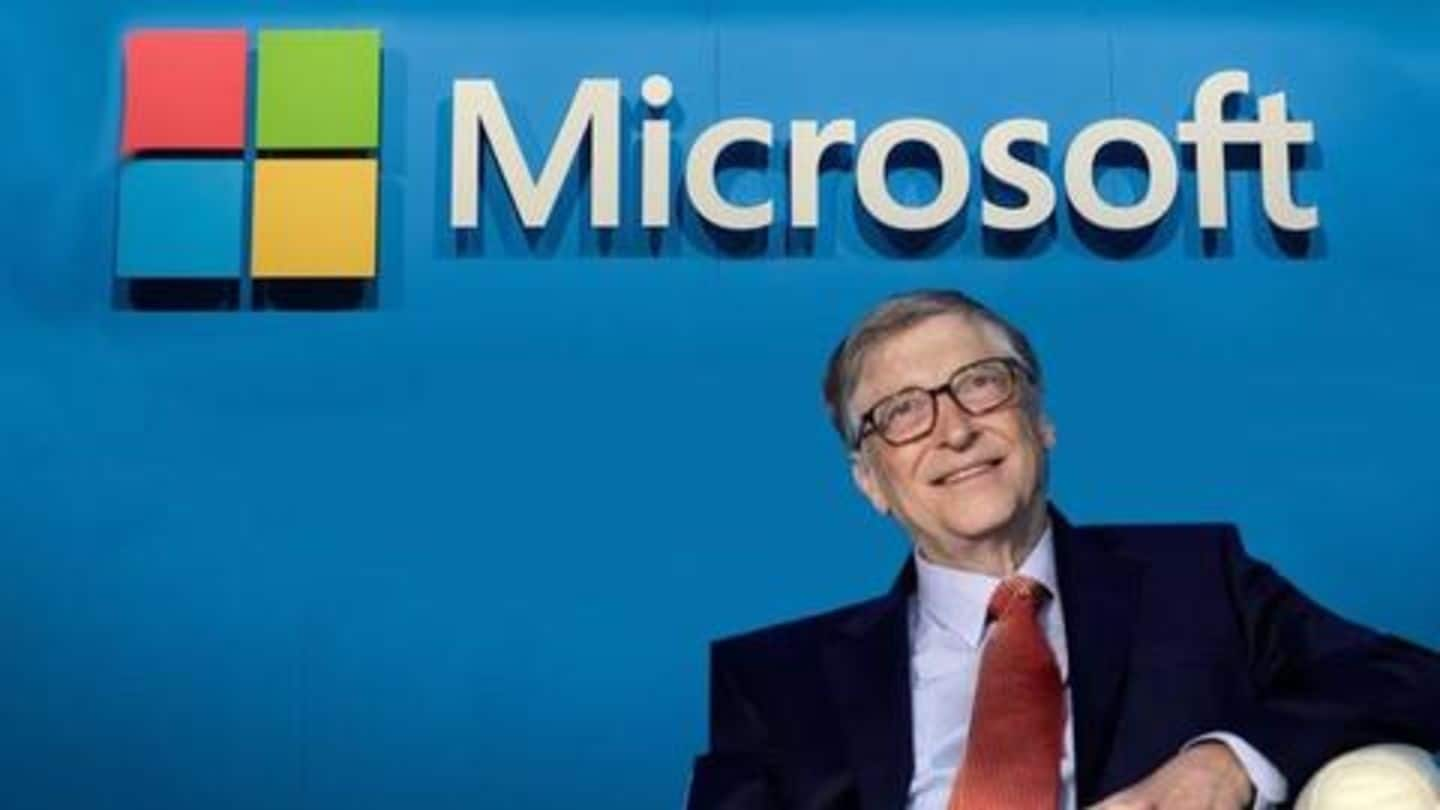 Bill Gates, one of the richest men in the world, has decided to step down from the board of Microsoft - the company he co-founded more than four decades ago with Paul Allen. He said he took the decision as part of an effort to save time for the philanthropic endeavors he has been engaged in. Here's all about it.
Decision to leave board effective immediately
On Friday, Microsoft announced that Gates will be leaving the company's board, effective immediately. Gates confirmed the decision through a LinkedIn post, noting that the leadership at the company has never been stronger and the time is right to step down and "dedicate more time to philanthropic priorities including global health and development, education, and my increasing engagement in tackling climate change."
Gates is also leaving the board of Berkshire Hathaway
Along with Microsoft, Gates also noted that he will be leaving the board of Warren Buffett's massive holding company, Berkshire Hathaway, due to the same reasons.
He will continue to be 'Technology Advisor' for Microsoft
The decision reduces the involvement of Gates in the company to the lowest level it has ever been. However, Microsoft notes that the business magnate will continue to serve as 'Technology Advisor' to CEO Satya Nadella and other leaders at the Redmond-based technology giant. "Stepping down from the board in no way means stepping away from the company," Gates also emphasized.
"Microsoft will always be an important part of my work"
"Microsoft will always be an important part of my life's work and I will continue to be engaged with Satya and the technical leadership to help shape the vision and achieve the company's ambitious goals," Gates said in the post. He added, "I feel more optimistic than ever about the progress the company is making and how it can continue to benefit the world."
Gates co-founded Microsoft in 1975, left in 2008
Gates co-founded Microsoft, in 1975 along with Paul Allen - who passed away over a year ago. He was the CEO of the company till 2000, following which Steve Ballmer, an early employee of the company since the 80s, took over the role. Finally, in 2008, Gates stepped down from his day-to-day role running Microsoft and remained on the company's board until now.
Here's what Satya Nadella said on Bill's departure from board
"Microsoft [board] will continue to benefit from Bill's ongoing technical passion and advice. I am grateful for Bill's friendship and look forward to continuing to work alongside him to realize our mission to empower every person and every organization on the planet to achieve more."