Apple Stores to restrict Watch, AirPods try-ons amid coronavirus outbreak
Apple Stores to restrict Watch, AirPods try-ons amid coronavirus outbreak
Written by
Shubham Sharma
Mar 13, 2020, 12:35 am
2 min read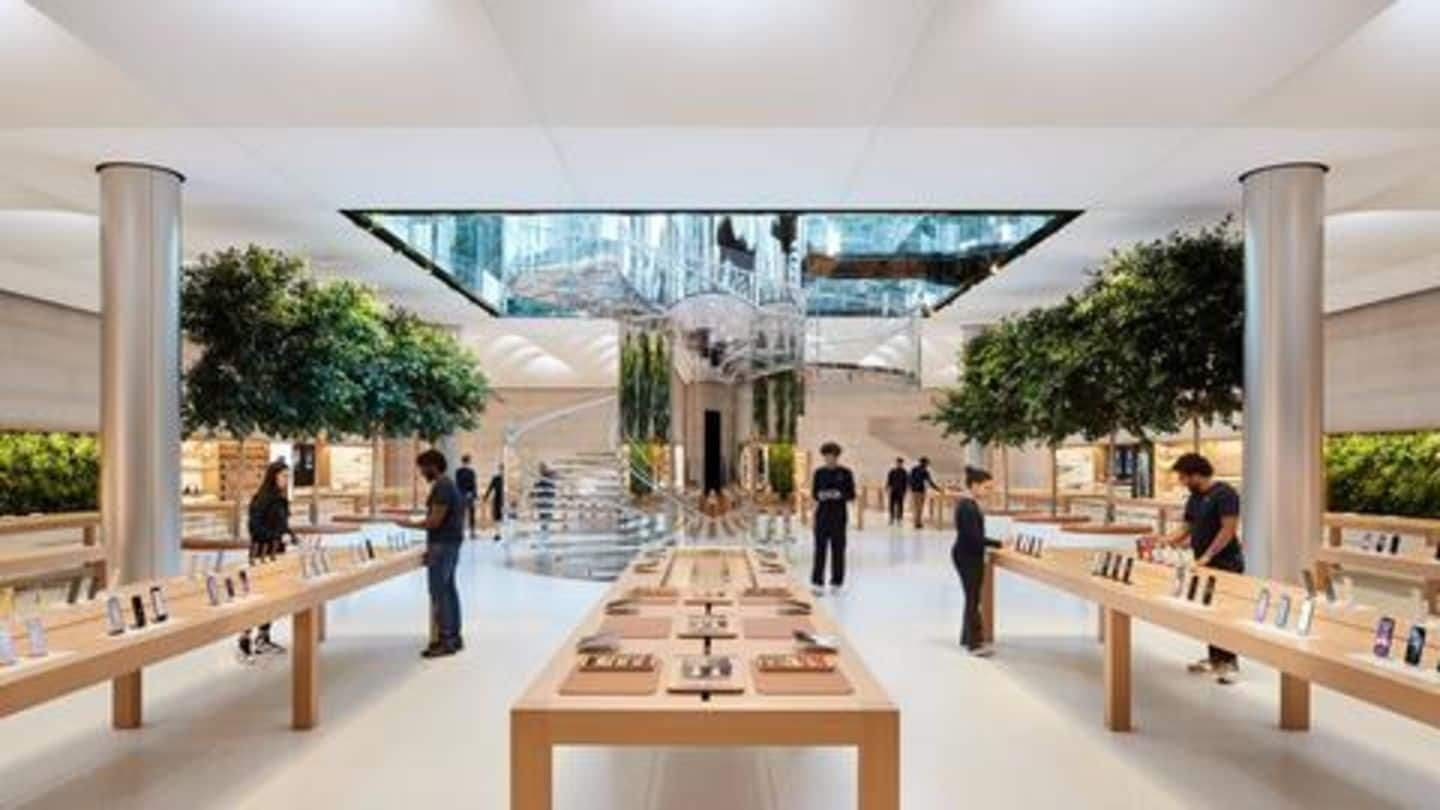 As the outbreak of coronavirus continues to claim lives around the globe, Apple is doing everything possible to avoid potential transmission of the deadly disease in its vicinity. The company has already asked its office employees to work from home, and now, to boost this effort, it is asking retail store workers to scale back Apple Watch and AirPod try-ons. Here's all about it.
Store employees asked to reduce try-ons to avoid transmission
According to Business Insider, employees at select Apple Stores have been instructed to refrain from encouraging visitors to try on products like the Apple Watch and AirPods. The decision has been made to prevent the transmission of the virus, which is known to be spreading through close contact. Notably, this is also why several events, including MWC 2020, have been canceled around the globe.
You can, however, request for a try-on
While employees have been asked to reduce try-ons, they have also been told to give the device in question for trial if the customer requests so from their end. This means even though Apple won't proactively tell you to try a gadget, you can ask for the same and experience the thing to make a purchase decision.
Stools removed to avoid transmissions
Among other measures to prevent the transmission of coronavirus, Apple has removed stools and chairs from its stores to keep distance between people. Plus, hand sanitizers have been installed at the stores, with more people being employed to keep clean and disinfected. The company has also allowed its hourly workers, including retail employees, to take sick leaves without adding that into their leave quota.
Many details, however, still remain unclear
A spokesperson from Apple confirmed that the company is taking steps to prevent overcrowding in its stores, and the transmission of the deadly disease. However, they didn't specifically say that scaling back try-ons is also a part of the effort. It also remains unclear if the policy is in effect only in the US or in other countries too.
So far, coronavirus has infected over 1,25,000 people and claimed nearly 4,700 lives around the world. Most of the cases have been witnessed in China, but over the past few weeks, infections have spiked in Italy, Iran, and South Korea. India has 74 confirmed cases.